Seasons greetings Slack friends!
And welcome to this special, holiday edition of Simply Slack!

As we round off 2022, we'll take a peek inside Santa's Slack, and show you how to spread some Yuletide cheer to your Slack workspaces by creating your own custom, festive emojis to share with your friends and colleagues!

We might be winding down on another year however, there's still plenty of fun to be had in the Slack universe.

So grab a hot cup of cocoa, curl up on the sofa, and read on or watch our quick tutorial on how to create a festive emoji in Slack.
How to create a festive emoji in Slack
How to create a festive emoji
First things first, if you're new to creating and adding custom emojis in Slack, then hop in Santa's sleigh and take a ride on over to the very first blog in our Simply Slack series, How to add and create custom emojis in Slack.

Now that you've gotten to grips with the basics, let's take those custom emojis to the next level, and sprinkle them with some festive cheer.

First, you'll need to create your photo. There are plenty of free photo editing websites that you can use for this however, we recommend using photofunny.

To create your festive emoji photo:
Visit photofunny.
Click 'Upload image' and select an image you've saved locally.
Click 'Next'.
Click on the Christmas items you want to add to your photo, then simply drag, drop and resize until your happy with the fit.
Once you're happy with your edits, click 'Download image'.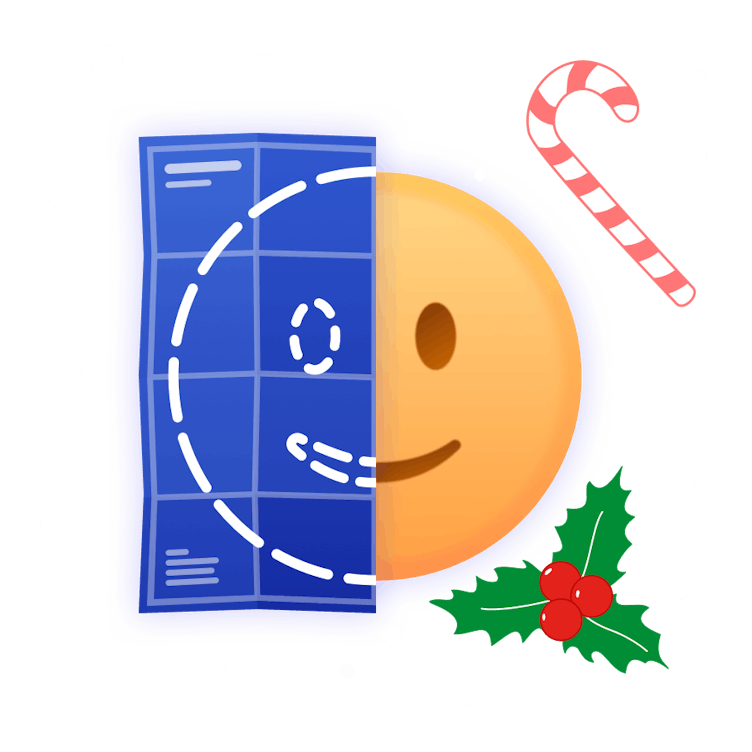 How to add your festive emoji to Slack
Now that you've created your custom image, simply follow the same steps you would for adding a regular emoji to Slack:
Open Slack.
Click your workspace name in the top left corner.
Click 'Customize Slack'.
Click 'Add Custom Emoji'.
Upload an image and name it.
Click Save.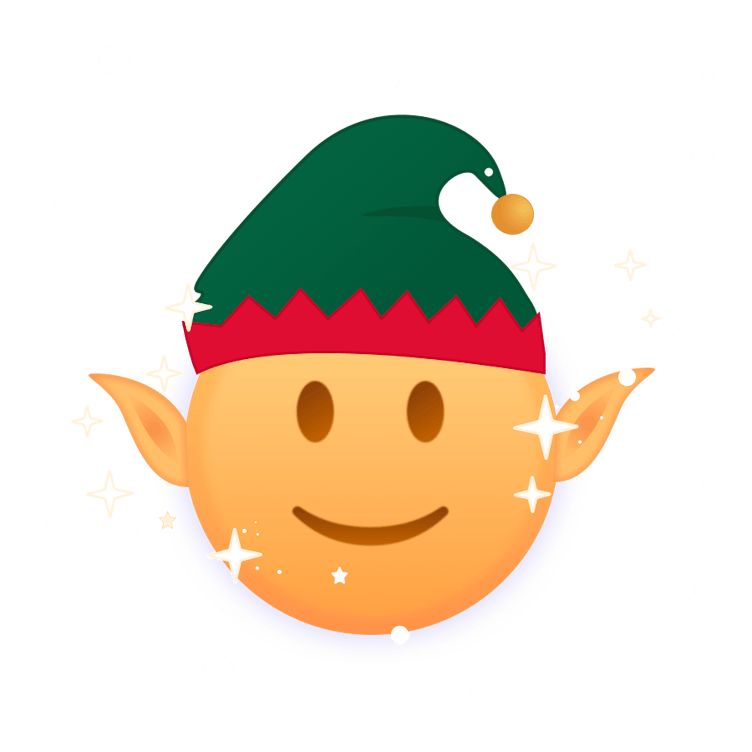 Once you've added your festive emoji, you can search for it by clicking on the emoji icon in your Slack chatbox and typing the name of your emoji into the search bar. Then, simply click on the emoji to start decorating your Slack channels with holiday cheer!
How to animate your festive emojis
Bring your festive emojis to life, by adding some animated fun into the mix. Maybe you want to give your emoji a special festive dance, or show how excited you are for the upcoming end-of-year celebrations!

Again, there are a number of places you can go and do this, but we recommend heading over makeemoji.com.

To animate your festive emoji:
Got to makeemoji.com.
Click 'Choose file' and then upload your emoji.
Scroll down and pick your animations to automatically download them.
Then follow the same steps as above to add and share your animated festive emojis in Slack!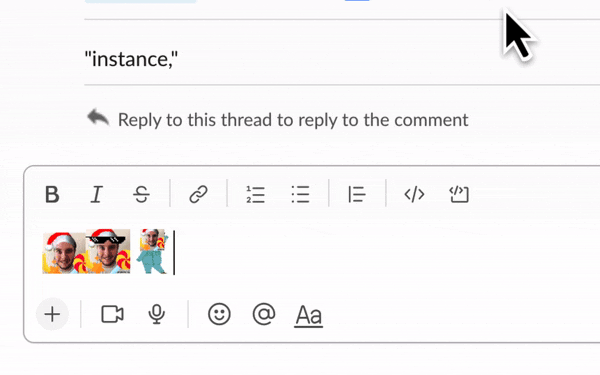 Contact us