About Adaptavist
Transform your business
We help organisations transform to continuous change being their business as usual. We do this by supplying technology, providing advice, and delivering change through modern, iterative approaches to development, deployment, and application lifecycle management.
About Adaptavist
Check out our short animation to learn more about how we can help your business achieve a seamless experience across leading technology ecosystems, including, Atlassian, Amazon Web Services, Slack, Cloudbees, and GitLab.
What we do
Our apps
We utilise our technical expertise to enable organisations to get the most from Atlassian software. Peer-reviewed and enterprise-ready, our apps extend and integrate Jira, Confluence and other Atlassian tools. All of our apps are Atlassian Verified and backed by a world-class support team.
We are a proud Platinum Top Vendor for 2019, a Platinum Solution Partner, and a Certified Atlassian Training Partner.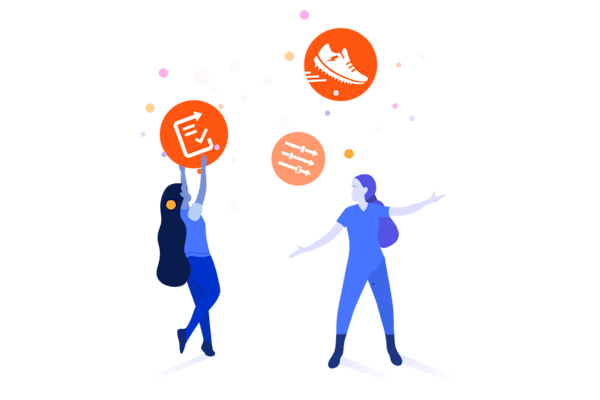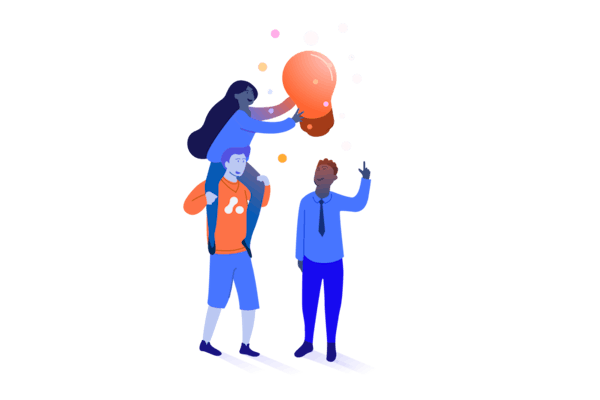 Our Atlassian offering
Adaptavist is a leading global Atlassian Platinum Solution Partner, supporting more than half of the Fortune 500. We are uniquely placed to provide our experience, expertise, and insight to help your business.
Offering the complete solution from strategic review, managed services and a leading array of products all focussed on delivering the most value from your Atlassian platform, we make application lifecycle management work.
Whether you want training for your team, to build a platform for your organisation or automate your existing tooling, we can help you.
Our Slack Services
From custom automations, innovative chatbots, and deep integrations, official Slack Partner Services can help your organisation to unlock the power of the platform.
Our Slack Solutions are designed around you so your teams can integrate the tools they love into Slack and hit the ground running from the start.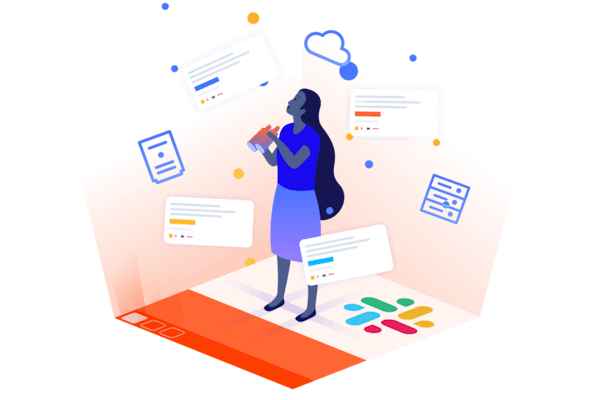 Simon Haighton-Williams
Chief Executive Officer
A veteran of a range of technology businesses, Simon has led Adaptavist since 2010. He brings experience of both large and small operations to the role and understands when the detail is more important than the big picture – and vice versa.
BLOGS BY SIMON →


Tom Lasparini
Chief Operating Officer
Tom has spent the last 20 years working with some of the world's leading companies, helping to design and deliver enterprise-scale solutions in often complex and challenging environments. He has responsibility for delivery across the business and believes strong relationships are the key to success.


Jari Worsley
Head of Product
With over 20 years experience in the software services industry, Jari is deeply technical with an ability to spot trends, bring clarity to complexity and turn ideas into reality. At Adaptavist he focuses on bridging the gap between design and customer need.


Ruth Collett
Head of Marketing
Ruth is responsible for leading Adaptavist's marketing strategy and team globally to reflect the evolving needs of our customers. With a marketing career spanning over two decades, she has a wealth of experience working for leading technology brands including Oracle. Ruth believes success lies in challenging assumptions; taking a curious and collaborative approach to building brand and demand momentum.


Gary Stevenson
Head of Solution Sales
A highly accomplished business developer with a track record in the digital strategy, software development and product development spaces. Adept at getting to the heart of clients' business challenges, Gary is focused on ensuring customers are delivered the right solution.


Lucia Scarborough
Chief People Officer
Lucia is the steadying force behind our business, empowering our people with all they need to perform at their best. Committed to nurturing our award-winning culture as we grow, she ensures our people are at the heart of everything we do. A passionate advocate for wellbeing, she's keen to open up the conversation on mental health and challenge the stigmas that surround it.


Jon Mort
Chief Technology Officer
Jon is the face of technology both inside and outside Adaptavist. A customer champion, ingenious engineer, and digital evangelist—all in equal measure—Jon's passion lies in using technology to transform human interactions—not replace them. Believing success is a collective endeavour—never a solo pursuit—he elevates the voice of our customers and employees to deliver the best technology experience possible.


Neal Riley
Chief Information Officer
Neal aligns our technology strategy with our business vision, ensuring we are on the right path from where we are now, to where we need to be in the future. Building on over a decade's experience working for industry disruptors; Atlassian and Apple, he balances the smooth running of our day-to-day operations with building strong foundations to support our future growth. His passion for openness and learning drives him to look for new ways to inspire success in others - believing a life hoarding skills and knowledge is a life wasted.


Sophie Lesser
Chief of Staff
Sophie has worked alongside Simon Haighton-Williams at Adaptavist for over 6 years. As the Chief of Staff, her role encompasses everything from providing counsel to teams, through to leading the Office of the CEO and working with the Executive team to deliver the company's strategic goals and high priority operational initiatives. The key to Sophie's success is forging strong relationships, and maintaining oversight across projects, people and departments, allowing her to provide insights and feedback.


Lex Archon
Head of Finance
Lex oversees our financial transactions, analytics, and reporting. As well as ranking #2 in the world in 2015 in a CIMA (Chartered Institute Management Accountants) Strategic Case Study exam, he is a natural leader who enjoys mentoring, coaching and inspiring others to succeed.
Speak to someone about your technology needs