Scripting as a Service
Get the Atlassian automations and customisations you need, without writing a single line of code yourself.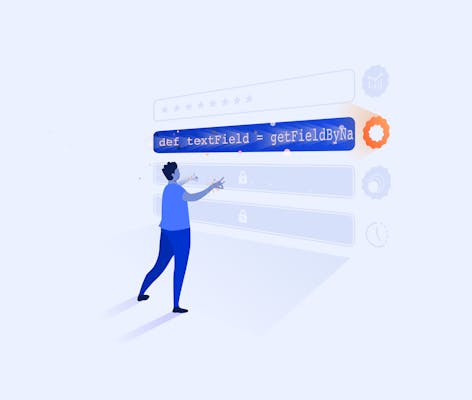 Why use Adaptavist's scripting service?
Do you need more time or capacity to write scripts in-house, or do you have a big project you may need help delivering on time? Then our expert on-demand scripting service is here for you. We'll help you get your customisation and automation initiatives live and put time back into your team's day.
What are the benefits of using our scripting service?
Get production-ready ScriptRunner scripts on demand
Access to an Adaptavist trusted advisor
Available across Jira, Confluence, or Bitbucket
Available across Server, Data Center, and Cloud
Automations to support your business process, integrations and projects.
Automate away repetitive or complex actions

Get your scripts Cloud-ready before migration

Put time back in your day

Increase delivery capability for a specific project
Scripting service packages
We understand that sometimes you need the flexibility and scalability to write, run, and test scripts on-demand to increase productivity and improve accuracy. Our scripting service is flexible, with six packages to choose from with support packages to suit your requirements.
ScriptRunner scripting enablement
Who is it for?
Scripting as a Service (SRaaS) enablement is the ideal solution to empower and support teams who use ScriptRunner but want to take their skills to the next level. We holistically leverage all that ScriptRunner offers their Atlassian platform by providing foundational knowledge. Additional direct access to our ScriptRunner developer expertise helps up-skill their team and makes them self-sufficient after the enablement.
We combine our scripting expertise with ScriptRunner to offer bespoke solutions. Perfect if you need to troubleshoot your ScriptRunner scripts for cloud migration or extra scripting capacity to create new specialised scripts with Scriptrunner. We can create a solution to suit you.
What is included? 
This two-phase support package allows our experts to leverage your team's skills and start the ScriptRunner Software at a foundational level. We'll coach your developers in best-practice ScriptRunner techniques, the building blocks for creating and maintaining ScriptRunner scripts, and set them up for scripting success. The second part provides a direct line of support for a three-month duration for code reviews and additional coaching.
Phase 1 - Bootcamp
Duration: 12 hours in total, split as per your requirements
(Sessions 1-2)
Overview of ScriptRunner and detail on Best Practice methods, including:
Introduction to ScriptRunner
Best Practices
Writing Code
Behaviours
Listeners
Script Fields
Workflow Functions
Fragments
Work through use cases and review
Pre-requisites
Attendees must have a working knowledge of Groovy Scripting and foundational knowledge of Atlassian Administration.
Phase 2 - Enablement and support
Your developers get a 90-day SCRaaS subscription to scripting expertise within the Adaptavist team, including:
Access to experts on demand to assist with:
Advisory Service (giving guidance on best practices)
Review scripts submitted
Hands-on expertise for complex work
Applying Best Practice Methodology on how to use ScriptRunner
Generate complex automation scripts in collaboration with internal employees.
Advising on best usage for performance, scalability and maintenance
*All requests will receive a response within 24 hours, and terms and conditions apply.
Get a quote

Submit a scripting request
Drop us some details about what you need and our team of experts will help you make it happen.
How our scripting service works
We offer bespoke scripting services for Atlassian, ScriptRunner, monday.com, Stitch It and Aha!. If you need more scripting muscle or the expertise to get a project over the line, we can help.
Here's how it works:
Submit your request
Go ahead and submit your scripting request directly to our experts via the Scripting Service Desk for review.
Send request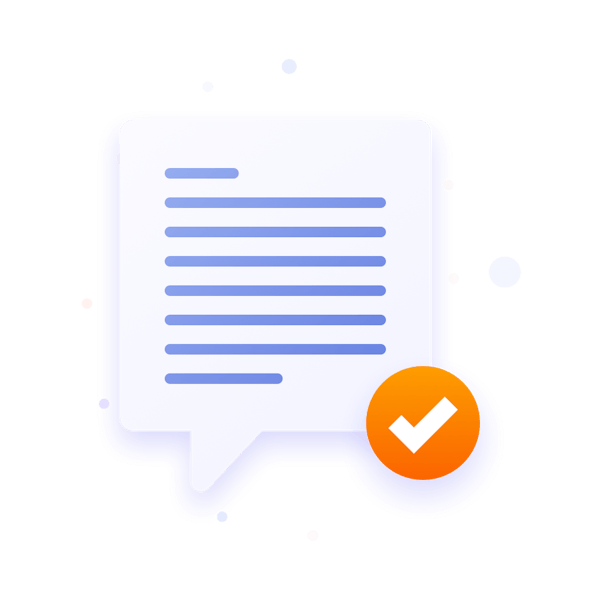 Our expert team
Our experienced team hold certifications including Agile Development with Jira, Managing Jira Cloud Concepts, Emails in Jira, Advanced Jira Workflows, Certified SAFe 4.0 Agilist, Professional Certificate in Blockchain Technology, Microsoft Programming with C#, Scrum Master Accreditation, and Certified Agile Leadership.