Streamline your Slackxperience: get work done with our apps for Slack
File Jira tickets, check world time, encode and decode Base64, and more – right within Slack.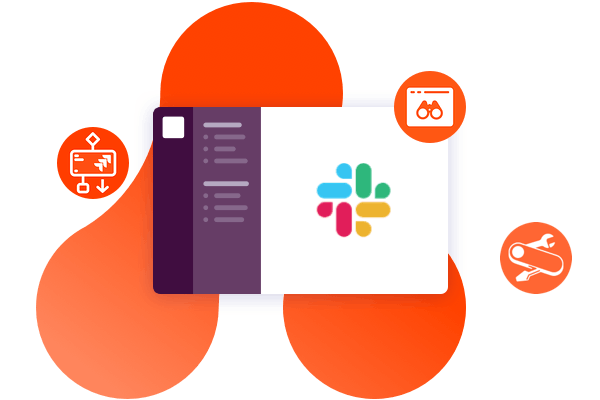 Apps for Slack, made for you
Apps for Slack are software programs that integrate with your Slack interface to give you enhanced functionality within Slack. Whether it's to help you increase productivity, reduce context-switching, enhance team time or simply just for fun, there are a plethora of apps out there to help you do what you need. Think of it as a mobile app, but for your Slack.
At Adaptavist, using our years of expertise creating successful apps for Atlassian software, we create apps for Slack that help you and your teams become more efficient. Multi-tasking and juggling changing priorities in your work life can take their toll so we are here to make it that little bit easier for you. And if you can't find the app you need, let us know and we can work our magic.
Why choose apps for Slack by Adaptavist?
Scales with your business

Enterprise grade security

Trusted by FTSE 500 companies worldwide

Designed with end users in mind to accelerate work
Integrate and automate Jira actions into Slack
Workflow Steps for Jira - featured app on Slack directory
The first multi-step app for Slack's Workflow Builder. Save time by conducting basic Jira actions in Slack, without the need to context-switch. Anyone of all technical abilities can be empowered to start automating. Find out more.
$$$ - free today.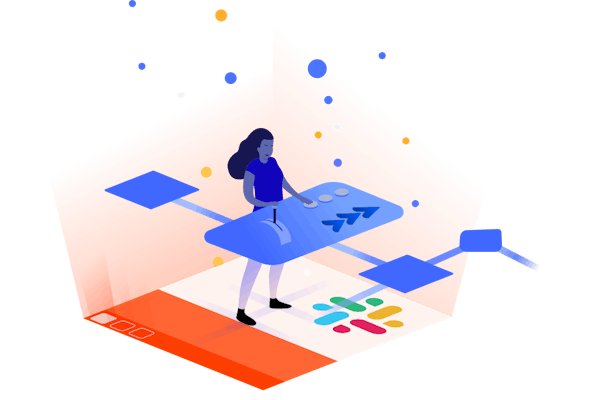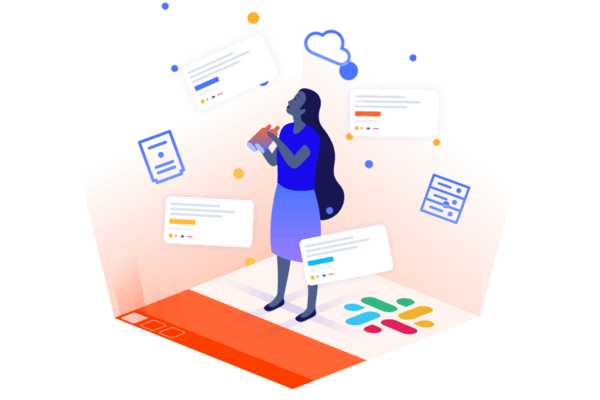 Get issues from all your Jira instances in one go
SearchMy
Connect as many Jira instances as you want with complete peace of mind thanks to secure OAuth. Gone are the days of manually searching multiple instances: SearchMy does the legwork for you. Find out more.
$$$ - completely free!
Slack solutions to help you unlock the power of the platform
From custom automation, innovative chatbots, and deep integrations, as official Slack partners, we can help accelerate your digital transformation using Slack.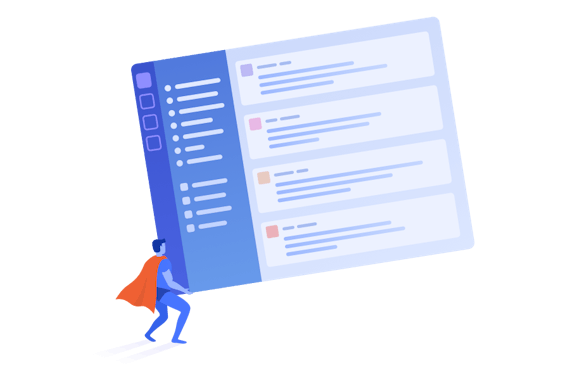 12 productivity micro-apps: find, calculate, generate.
Everyday Toolkit
With this package of utility apps, Slackers save time and reduce context-switching: they can complete everyday tasks like finding images or word definitions, calculating currency conversions, or figuring out time zones without ever leaving Slack. Find out more.
$$$ - 2-week free trial then $0.20 per workspace per month thereafter.