Atlassian Training
Unlock the true power of your Atlassian tools and help your team learn Jira in the most efficient way possible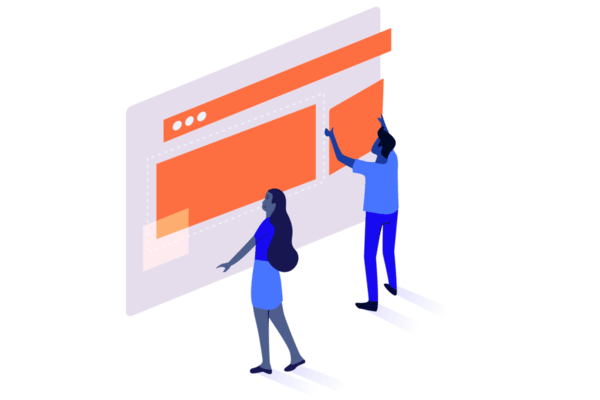 Atlassian training
Adaptavist aims to help teams of all sizes get the most from their Atlassian products. We offer live training that's clear, concise and helps your team get up to speed quickly.
Our goal is to make you—and your teams—as efficient and effective with Atlassian tools as possible. All of our training content is created by Atlassian experts, so when it comes to learning about the tools and how best to use them, you'll be in very good hands. Our training is engaging and informed by best practices that we've developed by working with thousands of companies worldwide.
What we do
Many Atlassian Training programs only show you what happens when you click a button. Others will teach you some theory without helping you learn how to apply what you're learning in Jira Software or Confluence. Adaptavist does both—you'll learn the right way to do the right thing.
The Adaptavist Education team researches adult learning theory and the latest information in micro training to create our custom training. You'll immediately put into practice what you're learning. And Adaptavist's expert trainers can handle any question you might have. If you manage to ask a question the trainer doesn't know the answer to, they'll check with the rest of our team and get back to you. We're not going to leave your questions unanswered.
We can also create custom training for your team. Whether you need some screenshots replaced with examples of your workflows, or you need entire training programs developed to help onboard your employees, we have the experience to meet your needs.

Who we are
Adaptavist is an Atlassian Platinum Partner and an Atlassian Authorized Training Partner. We have created our own Atlassian Training program that is comprehensive and up-to-date, and we can also deliver Atlassian University courses either onsite or online. We have delivered courses at a range of Atlassian events, including every Atlassian Summit to date. Our dedicated training team are renowned in the Atlassian ecosystem and are Atlassian Expert Authorized Instructors.
Our training agenda
Given the current circumstances we can only offer remote training at the moment. Of course we're eager to get back to our in-person training, but we'll only do so when it's safe for everyone involved. In the meantime you can check out our course catalog below to see what's on offer. Our training courses are modular so we can mix together different courses and group content to best suit your training needs and budget.
What's covered in our Atlassian Training?
Now we'll go into a chapter by chapter overview of what you can expect with our Atlassian Training. We've broken each outline into sections, as it is done in our training, to give you a flavour of how the training can help your teams get the most from your Atlassian tools. We hope it helps!
Jira Training for Beginners
Our Jira beginner training helps onboard new Jira users by covering Jira essentials and creating a solid foundation for future Jira training. After this course, you will be able to find your way around Jira and know how to create an Issue, the basics of permissions, how to search and create filters in Jira, and how to manage Issues and data through editing options, built-in reports, and dashboards.
This training was written using Jira version 7.10.0. It's intended primarily for users of Jira Server, but if you're an Atlassian Jira Cloud user, you'll find that much of the course content here applies to you too.
Chapter 1: Introduction to Jira
Say goodbye to being lost in a world of spreadsheets and tracking work through old emails. In this course, you'll learn how to use Jira to handle your work.
We'll teach you a bit of Jira's history, going back to GOJIRA and Atlassian's goal of unseating the reigning bug tracking champion of the day, Bugzilla. Project management through issues is key to Jira, and we want to establish that foundation early in the course, so we cover that in the second video.
Next, we tackle how Jira is organized, and then walk you through logging in to Jira, viewing the System Dashboard, and using the Top Ribbon to find different parts of Jira. After this section of the course, you will be a pro at navigating Jira.
Creating an issue is the next step, so our fifth video in this chapter walks you through the issue detail screen to explain the different groupings of custom fields and what you need to think about as you are entering data into those fields.
And last, we go a bit deeper in regards to viewing an issue and all of the data that Jira is presenting to you. There's a lot to unpack, but we focus in on just the important bits so you can get started working with Jira.
Topics:
Introduction and Overview
Introducing Jira
How Jira is Organized
Logging In and Navigating Jira
Creating Issues
The Parts of a Jira Issue
Chapter 2: Permissions and Security
By knowing how permissions work and are used in Jira, you can better understand what's happening if something doesn't work right, and who to ask for help.
Topics:
Groups and Roles
Issue Security
Chapter 3: Searching and Creating Filters
Jira offers two search options: basic search and advanced search. Basic search provides several drop-downs to choose from when searching for issues in Jira–making it easy to find what you need easily. There are several default options and a more menu to offer more interface-based selections.
Jira's basic search box is helpful for quick and simple searches in Jira, or if you are still learning how to use the Advanced search. We'll start with basic, and then move on to the Jira Query Language, or JQL, and teach you how to switch back and forth between basic and advanced searching. After teaching you some JQL, we'll then cover how to combine searches to create more complex JQL statements.
Topics:
Using Basic Search
Advanced Search
Recognizing Search Views
Creating Issue Filters
Chapter 4: Working in Jira
Once Issues are set up, you can interact with them! There are many ways to work with your Issues in Jira. In this chapter, you'll learn how to edit issues, a bit about the Jira workflow and tracking the status of an issue, and the various notifications that Jira sends as work is done or changes are made to issues.
The first video training in this section covers ways you can manage issues, including editing issues and logging work.
Second, we'll spend some time teaching you about workflows. Behind every issue is a series of statuses and transitions known in Jira as a workflow. The status in a Workflow tells you at what point your issue is in during the workflow. We'll cover workflow functions, how workflows are used in Jira Software boards, and demonstrate the workflow.
Last, you'll learn about Jira's notifications, and most importantly you'll learn how to get the notifications you want while reducing unwanted notifications.
Topics:
Editing Issues
Workflows
Notifications
Chapter 5: Creating Reports and Dashboards
JIRA includes many different real time reports, and some reports are only available to specific project templates. Built-in reports are reports that give you easy-to-access business performance statistics on the various pieces of your project at a given moment. In the first section of this chapter, we talk about the basics of built-in reports.
Beyond the built-in reports, you can also create a custom dashboard to help you track your work or key performance metrics. Dashboards are a helpful way to share information with a group or give you a data visualization for what is happening in your project or projects. In the second video in this chapter, we'll walk through creating and sharing dashboards and share some tips that will help you get started with dashboards and reporting.
Topics:
Built-in Reports
Creating Dashboards
Jira Training for Power Users
Our Jira training for power users goes beyond the basics and is intended for project administrators and team members. After this course, you should be able to run Jira as a project administrator and understand the best ways to work with issues, JQL, software boards, and reports.
This training was written using Jira version 7.10.0. It's intended primarily for users of Jira Server, but if you're an Atlassian Jira Cloud user, you'll find that much of the course content here applies to you too.
Chapter 1: Project Administration
After the introduction, we'll teach you what makes up project administration in Jira and how you can interact with it. It's important to take a moment to talk about schemes so that we can understand what exactly you're capable of changing in a project and what you need to request through your institution's Jira change management process. If you're a project administrator, you're able to edit some details of your project as well as your components and versions and update your team by assigning the right people in the proper roles.
Topics:
Course Overview and How We Take it to the Next Level
Project Admin Overview and Schemes
Project Administrator Training
Users and Roles
Additional Project Administrator Permissions
Navigating and Updating the User Profile
How Releases Are Used in Jira
Chapter 2: Creating and Managing Jira Issues
Jira is built for helping you organize issues within projects and work more efficiently. However, as your Jira instance grows, you may find it harder to manage all of the issues you have within the system, especially if you have too many cooks in the kitchen. In this chapter, we'll talk about managing your Jira issues to help you organize your work and provide a solid base for reporting. We look at fields and issue linking, as well as some best practices for getting useful data from your Jira issues. We also talk about the advanced workflow features you may want to use to manage your issue.
Topics:
Working with Fields
Issue Linking
Advanced Workflow Features
Commenting to Specific People
Chapter 3: Advanced Jira Query Language
Now we dive into JQL training to for basic search, data visualizations, and everything in-between. By leveraging your existing data sources in Jira, you can improve your business intelligence and better manage work in progress.
Topics:
Search and JQL Review
Configuration and Sharing Filters
JQL Basics Review
Working with Time in JQL
JQL Combinations
Extend JQL Options
Chapter 4: Working with Jira Software Boards
In this chapter, we focus on using Jira Software boards to drag and drop cards and other features in Jira Software that you might find useful as a Jira power user. While we introduce some agile project terminology like scrum and kanban, we don't go into much detail on these frameworks. Instead, our focus is on the basic configuration of Jira Software project boards for the power user, and you can check out our Jira Software courses for more detail on using Jira Software for scrum or kanban.
Topics:
Overview and Discussion of Agile Methodology
Creating Boards in Jira Software
Work in Sprints
Advanced Board Configuration
Using Multiple Boards for One Project, and Multiple Projects in a Single Board
Chapter 5: Creating and Interpreting Jira Reports
Within Jira, you find several different report options. These available reports depend on what project template you choose as each Jira application has different options. For this course, we focus on Jira Core and Jira Software reports, but if you're interested in learning more about Jira Service Desk, check out the Service Desk course where we cover reports and dashboards for Service Desk projects.
After we talk about reports in Jira and advanced JQL, we're going to dig into issue filter subscriptions.
Topics:
Dashboards Review
Designing Reports Using Jira and Confluence
Searching and Issue Subscriptions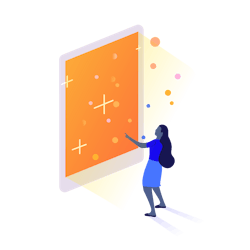 Just a beginner? Read our ultimate Jira training guide for beginners
Check out our guide to help you do everything from signing in to creating your first Jira dashboard.
Jira Administration Training
This course is designed to explain the primary responsibilities of a Jira administrator and equip you with the skills to perform those activities inside your company's Jira instance. And if you're interested in any of the Atlassian Certification tests, this course covers all of the topics that a Jira Administrator needs to know for the ACP-100 exam. If you'd like to take the Agile Development with Jira Software (ACP-300) or Jira Service Desk Administration (ACP-400) exams, take this course along with our Jira Software or Jira Service Desk courses, and you'll be ready to go.
As part of this course, we follow a fictional company through their administration tasks in Jira, using live demonstrations to help guide you through Jira administration. Great Adventure, a company that has been using a small instance of Jira for the past couple of years, has recently decided that it needs to scale up its Jira instance thanks to recent growth within the company.
If you're less familiar with Jira, we recommend you start with Jira Server for Beginners and/or Jira Server for Power Users. This course was built using Jira Server 7.6 and updated for Jira Server 7.12.3. ###Chapter 1: Introduction and the Jira Atmosphere
As a Jira administrator, your primary responsibility is to ensure that your organization's Jira instance is well functioning and available to all users at all times. We're going to start with some basic tasks like updating the look and feel of your Jira instance through branding changes and other customizations. You may also be asked to create filters for your users and their dashboards. Filters power Jira dashboards, so it's vital that you understand how they work and learn the best practices on how to use them.
Topics:
Introduction and Jira Administrator Responsibilities
Branding your Jira Instance
Reviewing Filters and the System Dashboard
Chapter 2: Applications and Add-ons
In addition to reviewing the three application types (Jira Core, Jira Software, and Jira Service Desk), you'll also learn how licensing for Jira works differently depending on which applications you're using.
Next, we'll teach you about application linking. When an organization integrates Jira and Confluence, they facilitate better collaboration and information sharing between teams by linking the information architecture power of Confluence to the powerful issue tracking that Jira provides.
And finally, in this chapter, you'll learn best practices for installing Atlassian Marketplace apps.
Topics:
Jira Applications
Licensing
Setting Application Links
Installing Marketplace Apps
Chapter 3: Creating and Managing Projects
Before we dive into creating projects, let's talk about some of the steps you'll need to take to identify project requirements as well as the options for project categories and project templates. In this chapter, we'll cover all of the information you should consider before creating a Jira project.
Topics:
Project Requirements
Using Project Templates
Categorizing Projects
Creating a Jira Project
Working with Issue Types
Modifying and Deleting Issue Types
Adding a New Custom Field
Custom Field Contexts
Creating Statuses and Resolutions
Chapter 4: Creating and Configuring Schemes
As a new Jira administrator, you may wonder how to organize the hundreds of projects in your Jira instance. Schemes can help you achieve this by organizing settings for the projects in Jira. You can use custom or shared schemes to define these settings in your projects, and these schemes contain issue types, issue operations, workflows, screens and more.
Topics:
Introduction to Schemes
Creating and Modifying Issue Type Schemes
Creating a Priority and a Priority Scheme
Creating and Modifying a Workflow Scheme
Creating and Modifying a Screen
Creating Screen Schemes
Creating Issue Type Screen Schemes
Setting Field Configuration
Creating Field Configuration Schemes
Setting Notification Schemes
Setting Permission Schemes
Creating Issue Security Schemes
Modifying and Deleting Shared Schemes
Chapter 5: Developing and Organising Workflows
Workflow training can ensure that users take the correct steps and help teams follow relevant compliance policies or regulations. We'll talk about both complex and simple workflows in this chapter.
Topics:
Detailing a Jira Workflow
Creating a Workflow and Cloning a Workflow
Configuring Conditions and Validators
Configuring Post Functions and Triggers
Testing, Sharing, and Troubleshooting Workflows
Chapter 6: Permissions and Users
Jira provides different ways for users to authenticate. Let's talk about what a Jira user is, and about the options for user management in Jira including how you can grant users access to Jira applications and permissions to work in projects.
Topics:
User Management
Global Permissions and Creating a System Administrators Group
Setting Groups and Application Access
Creating Project Roles
Working with Default Roles and Auditing
Chapter 7: System Maintenance
Jira uses the power of Hercules, Atlassian's support bot, to help you maintain your instance and diagnose errors. We start this chapter with a look at support tools and available logs to help you with Jira maintenance. Next, we talk about outgoing and incoming mail accounts and Jira mail handler best practices for updating tickets and notifying users. And last, Jira backups are essential because they allow you to have a point in time snapshot of your instance's configuration and data. Once you backup your Jira instance, you can restore that configuration data as needed.
Topics:
Jira Support Tools
Configuring Mail Handlers
Sending Mail in Jira
Backup & Recovery
Archiving Projects
Jira API Training
Jira Software Training for Beginners
Atlassian Jira Software provides a drag-and-drop interface for working with your Jira issues. No matter what sort of work your team does, this visual interface makes it a lot easier to see what work is in progress and who is doing what. Jira Software boards make it easy to transition issues, and configuring the boards with some dynamic JQL can help you learn a lot about your issues quickly.
This course introduces you to the basics of Jira Software and we recommend that you complete it before continuing on to Jira Software Server for Scrum or Jira Software Server for Kanban.
This training was written using Jira version 7.10.0. It's intended primarily for users of Jira Server, but if you're an Atlassian Jira Cloud user, you'll find that much of the course content here applies to you too.
Chapter 1: Introduction to Jira Software
Jira Software is an application of Jira with features that focus on software development. However, you don't have to be a software developer or working in an agile project to use Jira Software! If you want insight into your work using boards, you may find either a kanban or scrum Jira Software project useful.
Boards make up a big part of Jira Software, and they allow you to have a visual placement of your team's issues with organization options to make it easy to work with those issues, in the form of cards, on a software board. We'll introduce you to the features of software boards in this chapter.
There are two main boards that you use: a scrum board and a kanban board. There are a lot of similarities in how these two boards work, so in this chapter we'll talk about the navigation of a board and how to use a board to transition issues and interact with cards.
Topics:
Introduction and Overview
Using a Jira Software Board.
Chapter 2: Writing and Creating Stories
Stories make up your work in Jira Software, but how do you write them? What makes a good story? In this section, we cover the basics of what is a story in Jira. We also discuss identifying stories, writing stories, and reviewing stories.
Once you wrap your requirements and develop your stories, you can create them in Jira either directly or through integration with Confluence! In this chapter, you'll learn how to create stories in Jira both through the Jira interface or by using a table in Confluence.
Topics:
Identifying and Writing Stories
Creating Stories
Chapter 3: Configuring a Jira Software Board
Once you have created whatever story issues you need and have begun (or are ready to begin) the work, it is time to make a board. If you are working in a scrum or kanban team, you likely have access to a team board, but you can also create your own software boards for your own personal use.
A board's purpose is to show issues that you are (or are about to start) working on. Jira Software has 2 types of board: Scrum and Kanban. Scrum is used when you have to commit to a certain amount of work in a certain amount of time, and Kanban is used to manage cycle time and limit your work in progress to only a few issues at once.
In this chapter, we start with creating a board. You will learn how to associate statuses with board columns, and then we'll cover using advanced JQL to configure swimlanes, quick filters, and card colors to help you visualize the work on your board.
Board configuration also allows you to add information to cards and sections associated with your board–giving you a chance to tailor your display. You'll learn about card layout and issue detail view–two ways to customize the display of information on your cards.
The last configuration option we cover on Jira Software boards are estimation and working days. While you can set working days for both kanban and scrum boards, you can only set estimation in a scrum board or project. In this section, we cover how to configure both options in your boards.
Topics:
General Board and Filter Configuration
Column Mapping
Swimlanes, Quick Filters, and Card Colors
Card Layout and Issue Detail View
Estimation and Working Days
Jira Software for Scrum Training
Jira Software for Scrum teaches you how to use Atlassian JIRA Software boards for your agile projects including grooming the backlog, sprint planning, and configuring your scrum boards. As part of the course, you learn about scrum methods, such as writing stories and running daily scrums, and learn how to use JIRA Software. This combination of video lectures and hands-on activities requires JIRA Software application access, but you don't need to be a JIRA administrator. If you have JIRA Software application access and can work in a software project, you are ready to go!
This training was written using Jira version 7.10.0. It's intended primarily for users of Jira Server, but if you're an Atlassian Jira Cloud user, you'll find that much of the course content here applies to you too.
Chapter 1: Running a Scrum with Jira Software
In this chapter, we're going to cover each of the scrum rituals and how to use Jira Software as part of your sprint.
Your Jira backlog is your to-do list for a project and it includes all of the work you might need to do. From the backlog view, you refine your scope: adding more definition to stories, creating new stories, and then moving accepted stories to sprints or closing out stories that didn't make the cut. You'll learn the process of backlog grooming–why you should do it and how you should do it using Jira Software.
With the backlog groomed, we can start the magic of sprint planning. We'll talk about how to create a sprint, put the stories into it that you want, and communicate and collaborate with your team. Then, we'll cover how to conduct standups using Jira Software.
Last, before you close each sprint you should complete a sprint review and sprint retrospective. These two meetings give you a chance to show your work, as well as talk about how the sprint went. Each session serves a different purpose: Use the sprint review to review work and talk about what is happening across the team—what you created, developed, wrote, and so on—and use a sprint retrospective to talk about your process and how to improve future sprints. In this last section, we talk about both sprint review and sprint retrospective, as well as how to close a sprint.
Topics:
Introduction to Scrum
Backlog Grooming
Sprint Planning
Daily Standup
Sprint Review, Retrospective, and Completing the Sprint
Chapter 2: Scrum Reports
The reports in JIRA Software help you see where you've been, where you are, and where you're going. Different reports help you achieve different kinds of monitoring in your projects.
There are 7 reports unique to Scrum boards in Jira Software. You'll learn how to use and interpret all of these reports, with the remaining 2 reports in Jira Software taught through our Kanban course.
Topics:
Sprint, Epic, and Release Burndown Charts
Velocity Chart, and Sprint, Version, and Epic Reports
Jira Software for Kanban Training
Jira Software Server for Kanban teaches you how to use Atlassian JIRA Software for your continuous workflow projects including advanced board configuration and using reports to measure throughput and identify bottlenecks. This combination of video lectures and hands-on activities requires JIRA Software application access, but you don't need to be a JIRA administrator. If you have JIRA Software application access and can work in a software project, you are ready to go!
This training was written using Jira version 7.10.0. It's intended primarily for users of Jira Server, but if you're an Atlassian Jira Cloud user, you'll find that much of the course content here applies to you too.
Chapter 1: Kanban with Jira Software
Kanban is a form of agile project methodology based on continuous workflow. Compared with scrum, where you focus on short sprints and time-boxing your work, kanban is all about managing work in progress and moving kanban cards from To-Do, to In Progress, to Complete as capacity becomes available.
In this course, you will learn about how to manage a continuous workflow, some unique approaches to board configuration, and how to use the control chart and cumulative flow diagrams to forecast work completion and identify bottlenecks in your progress.
Topics:
Introduction to Kanban
Continuous Workflow with Kanban
Chapter 2: Kanban Board Configuration
Learn some unique approaches and best practices for kanban board configuration and use.
Topics:
Configuring Kanban for Releases
Kanban Board Configuration Best Practices
Chapter 3: Kanban Reports
Two reports are typically used by Kanban teams: the cumulative flow diagram and the control chart.
Topics:
Cumulative Flow Diagram
Control Chart
Jira Service Desk Training
Our Atlassian Jira Service Desk training covers the functions and concepts of Jira Service Desk and is intended for service desk agents and administrators. After this course, you should be able to run your help desk with useful SLAs and queues, support your customers through a well-designed customer portal, and manage the whole system with automation and updated customer notifications.
This training was written using Jira Service Desk version 3.9.12. It's intended primarily for users of Jira Server, but if you're an Atlassian Jira Cloud user, you'll find that much of the course content here applies to you too.
Chapter 1: Introducing Jira Service Desk
If you're brand new to Jira Service Desk, this chapter will teach you what it is and how to navigate its interface. You will also learn about how to manage its license, dive deep into its global configuration, and how Service Desk fits into Jira.
Topics:
Introducing Jira Service Desk
Licensing and General Configuration
Navigating Jira Service Desk
Path of a Request
Chapter 2: Creating a Project
You can create a Jira Service Desk project, or you can convert an existing project to work with Service Desk. In this chapter, you will learn about project creation, permissions, and providing access to customers and support teams.
Topics:
Creating and Converting a Project
Permission Settings and Roles
Adding Customers
Customer Permissions
Team Permissions
Chapter 3: Building the Customer Portal
The Service Desk Customer Portal is how your users will submit issues. We'll guide you through the various settings that are available, how to create and edit request types, and how to integrate your service desk with a Confluence knowledge base.
Topics:
Customizing the Customer Portal
Request Types
Request Groups
Knowledge Base Integration
Chapter 4: Triaging Support Requests
Service Level Agreements (SLAs) are a way to measure how well you are meeting your customer's needs. In this chapter, we'll teach you how to create and monitor SLAs, and then how to build queues with automatic triaging that is driven by your SLAs. Last, we'll cover how to use Jira Service Desk's automation rules to extend your triage and improve your queue operations for customers.
Topics:
All About SLAs
Working with Queues
Automation
Creating an Automation Rule
Chapter 5: Email and Customer Notifications
While many customers will use the Customer Portal to interact with your service desk, you can also enable email functionality. This chapter will teach you how to enable email requests and notifications in Jira Service Desk and how to format your customer notifications using Velocity.
Topics:
Email Requests
Customer Notifications
Template Formatting and Velocity
Editing Customer Notifications
Chapter 6: Jira Service Desk Reports
In this chapter, we talk about the different types of reports in Jira Service Desk, as well as how to set up dashboards to monitor Service Desk activity.
Topics:
Built-In Reports
Custom Reports
Interpreting Reports
Using Dashboards in Service Desk
Advanced Roadmaps for Jira Training
Our Advanced Roadmaps (formerly known as Portfolio for Jira) training teaches you everything that you need to know to use Advanced Roadmaps with your scrum and kanban boards, issue filters, and projects. You'll learn all about the function and purpose of Advanced Roadmaps for Jira in relation to agile project management, Jira Core, and Jira Software.
Chapter 1: Agile Advanced Roadmaps Management
Learn about the function and purpose of Advanced Roadmaps in relation to agile project management, Jira Core, and Jira Software. We also teach about the iron triangle of project management and the agile methodology that drives Advanced Roadmaps and its calculations.
Topics:
Introduction to Advanced Roadmaps
Advanced Roadmaps' Methodology and the Iron Triangle
Chapter 2: Global Setup and Permissions
In reviewing the organisation of Advanced Roadmaps, you learn how all of its settings are interconnected and how almost everything needs to be configured before it can really work well for you. We teach you about all of the configuration options and what you need to think about for your settings.
Topics:
Creating a plan in Advanced Roadmaps
Navigating Advanced Roadmaps
Sourcing a plan
Scheduling and permissions
Global permissions
Creating hierarchies
Creating dependencies
Chapter 3: Building Scope in Advanced Roadmaps
In this chapter, you learn how to build the scope for project portfolios and conduct advanced scope management including setting dependencies, default estimates, how to override defaults, create issues directly, and more. You also modify the display of the plan to suit your needs and add initiatives for higher level planning and reporting. Lastly, we talk about three different ways to approach building your scope so you can decide which is right for you.
Topics:
Defining your scope
Excluding issues from your scope
Updating your scope
Approaches to ranking your scope
Creating initiatives in agile plans
Introduction to dependencies
Managing dependencies
Scheduling unestimated issues
Developing scope in Jira software
The Castle in the Sky approach to scope development
Chapter 4: Releases
We show you how to use Advanced Roadmaps to create releases and associate issues with them, then dive into cross-project releases. We also discuss the differences between scheduled and fixed-date releases and how they impact your schedule.
Topics:
How releases are used in Jira
Introduction to Advanced Roadmaps' releases
Building releases in Advanced Roadmaps
Chapter 5: Teams in Advanced Roadmaps
Advanced Roadmaps teaches all of the configuration and capabilities of Teams. This course covers options for handling Team configurations and best practices.
Topics:
Introduction to Teams in Advanced Roadmaps
Building and managing private teams
Building and managing shared teams
Chapter 6: Advanced Roadmaps' What-if Scenarios
Now that Advanced Roadmaps is all setup, you can begin to get value from, and experience the benefits of what-if analysis. In this chapter, we teach you how to modify key information in your scope and team plans to analyze the impact on your schedule and capacity planning.
Topics:
Setting up what-if scenarios
Strategies for interpreting what-if analysis
Committing and discarding changes in Advanced Roadmaps
Chapter 7: Advanced Roadmaps' Views and Programs
In the final chapter of Advanced Roadmaps for Jira, we review how to use groups of plans to see high-level overviews, and generate views of those groups and the plans within them to share roadmaps with a variety of roles and stakeholders.
Topics:
Introduction to Advanced Roadmaps' views
Creating programs
Navigating programs
Sharing views with the Scrum Master and Project Manager
Sharing views with stakeholders
Confluence Training for Beginners
Confluence for Beginners is aimed at on-boarding new Atlassian Confluence users who need the fundamentals of how to use and understand Confluence. After completion, you will be able to navigate in Confluence and know the basics of permissions, how to create and edit a page, some of the most common macros in Confluence and how to use them, as well as how to collaborate in Confluence.
This training was written using Confluence version 6.11.0.
Chapter 1: Getting Started with Confluence
Before you can use Confluence effectively, you need to understand what it is and how you should organize spaces and pages. In our first video of this chapter, we'll talk about what is and is not included in this Confluence training course and introduce the fictional company used in our cases and lab exercises.
In our second Confluence video training, we are going to walk through the basics of logging in and navigating the Confluence interface including checking out the main dashboard and using the top ribbon to find different areas of Confluence. After this section, you will be able to go anywhere you want within your instance of Confluence!
Last, we will teach you about the organization and hierarchy structure of Confluence. Confluence helps you create, collaborate, and organize content in one location. When you start getting more and more content, it helps to have a reliable way to organize that content.
Topics:
Introduction and Overview
Logging In and Navigation
Organization and Hierarchy
Chapter 2: Permissions in Confluence
Confluence has permissions at the global level, the space level, and both view and edit permissions for individual pages. You have a lot of control over your content, and in this chapter, we'll teach you about the permissions and how to use them to keep your content secure.
First, we'll teach you how global permissions use groups to help set site-wide permissions and determine administrator permissions. Permissions are used in Confluence to restrict access to certain groups of pages or spaces–allowing admins to hide some spaces or pages from specific users and display them to others. Because of Confluence's collaborative nature, permissions are important to share access appropriately.
Second, we'll cover Space permissions. Space permissions have nothing to do with Mars or the moon–they are the set of permissions available for a space within Confluence. These permissions give users the ability to view and interact with a space, as well as administer the space. In this section, we discuss the basics of space permissions and share an example of how Great Adventure uses space permissions in their Customer Service team.
Last, we'll talk about page restrictions to fine-tune who can view or edit pages and child pages.
Topics:
Groups and Global Permissions
Space Permissions
Page Restrictions
Chapter 3: Page Creation and Editing
If your organization is using Confluence for knowledge management, it is likely that you are going to create a page at some point. Creating a page is easy, and the editing tools available in Confluence are typical for a word processing tool.
In this chapter, we cover the initial step of creating a page, as well as some features to consider when creating a page such as moving pages, history and versions, and templates and blueprints. Next, we walk through each of these editing tools and give a brief overview of what they're all about. We'll follow that with a demonstration of labels, which allow you to group and categorize content across your Confluence instance. And last, we'll discuss macros. Macros add additional functionality to your Confluence page.
Topics:
Creating Pages
Editing a Page
Using Labels
Using Macros
Chapter 4: Collaborating in Confluence
One of the main benefits of Confluence is that it offers collaborative tools that allow you to work closely with your team and communicate more effectively. From writing a Blog to mentioning another user on a Page, we can pretty easily keep teammates up to date on what is going on within Confluence, or bring relevant information to their attention.
In this chapter, we start with a brief overview of some of the available communication tools in Confluence. Then, we'll teach you how to save pages for later for your reference and watch pages so you can see when there are new updates to those pages.
Topics:
Communicating with Confluence
Subscribing to Content
Confluence Training for Power Users
Confluence Training for Power Users helps space administrators work with permissions and templates, and also teaches you how to use Atlassian Confluence and Atlassian Jira together.
This training was written using Confluence version 6.09.0.
Chapter 1: Confluence Refresher
It's very likely that you already know this, but it bears stating anyway: Confluence is a place for documentation and collaboration. Confluence holds information, from internal project info to external-facing documentation or knowledge bases and anywhere in between. Confluence makes it easy to organize and collaborate on content with as much or as little transparency as is needed for the subject matter. Let's start by talking about how Confluence is structured and the different tools available for organizing content in Confluence.
Following on from Confluence structure, you'll learn about navigating Confluence and using its search tools effectively. We'll teach you about how Confluence weights different types of content to rank search results, and we'll give you some things to think about to help you create better content that shows up at the top of Confluence search results.
Topics:
Confluence Organization
Navigation and Search
Chapter 2: Confluence Space Administration
Next, let's discuss the space administrator. This role manages a space and can update permissions, add templates, and adjust the space theme. Keep in mind that there may be one or more space administrators for a space. As a space administrator, you can access the tools to modify your space and space permissions from the Space Tools menu at the bottom left of Confluence. If you're a space administrator, you see additional options in this menu to configure your space.
You'll also learn about the Content Tools in Confluence. These include options for creating templates, reordering pages, reviewing attachments, and exporting or importing. In addition to templates, you can update pages in this section, including reordering pages, managing orphan pages, and looking at undefined pages. When you rearrange pages, you just drag and drop the pages to a new location in the page tree.
Space permissions define who can do what in your space. These permissions can include groups or individual users, and we'll teach you how to control anonymous access and manage view, add, delete, and export permissions.
Last, in this chapter, we'll talk about templates and blueprints in Confluence. You can use these to provide guidance on writing content with instructional text to help users when they are creating new pages or automatically add labels to all pages created with the template. Templates are lovely for large teams or for creating structured documents with predefined sections and content.
Topics:
Introduction to Space Administration and Look and Feel Tools
Setting Space Permissions
Creating and Working with Templates and Blueprints
Chapter 3: Collaborating with Confluence
This chapter covers collaboration features in Confluence beginning with adding comments to mention people and send them a notification. Comments can be added to a page at the bottom or inline with text, and we'll cover both of these methods with their benefits and limitations.
Next, we'll go over some cool things you can do with tasks in Confluence. When you create a task list, you can add a user mention and a date to generate a task notification that will appear in the user's Confluence notifications area, as well as under the user's tasks area in Confluence.
Linking Jira and Confluence allows for some deep integration and the ability to display issues from Jira on Confluence pages as well as link Confluence pages to Jira issues. For this section, we focus on what you can do with Jira and Confluence, including adding Jira issues from a Confluence page and displaying Jira issues in Confluence.
And once Jira and Confluence are linked, we can build Confluence reports that display items from Jira as well as using Confluence macros or additional report types that we can grab from the Atlassian marketplace. We take a brief look at the Page Properties report macro and then dive into building a report that you and your team can collaborate on in Confluence that includes tasks, Jira issues, and more.
Topics:
Working with @ Mentions
Working with Tasks in Confluence
All About Comments
Linking Jira and Confluence
Designing Reports Using Confluence
There you have it—an outline of what's covered in our Atlassian Training and how it helps you get the most from your Atlassian tools. Importantly, whether you opt for our live training, or prefer to learn with our in-app tool, Learn for Jira, our courses can be applied to suit your specific business needs and the size of your organisation. For more information please feel free to get in touch.