The Learn for Jira team takes us behind the scenes to understand how an eLearning course comes to life
The global eLearning industry has boomed in recent years, and for good reason. Lockdown has forced organisations to embrace remote working - and training - while eLearning was steadily growing in popularity even before the Covid crisis. Research shows that high-quality online courses are cost-effective for businesses and result in positive learning outcomes, so it's no surprise that organisations are adopting eLearning and learning management systems at pace.
Such skyrocketing popularity inevitably raises questions: Why should we adopt eLearning in our business? What are the benefits of investing in ongoing online learning, and what separates good courses from bad ones? Adaptavist's own online training experts from the Learn for Jira team share their insights on what goes into making a successful, effective and easy-to-use course:
""Strong storytelling is one of the best ways to help people remember things""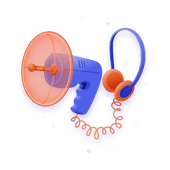 Nikki Wick
Instructional Designer
As an instructional designer, Nikki is a talented storyteller who knows a thing or two about how to write an eLearning course. She's involved in researching, writing and designing Learn for Jira courses, specialising in transforming complex information into simple, user-orientated training. She shares her top tips for creating a successful course:
Determine the learning objectives and make the training actionable
It's critical to always have the end goal of a training course in mind when designing it, says Nikki. She'll work with subject matter experts and conduct weeks of research to understand not only the product at the centre of the training, but also the end user and what they need to understand to use the product effectively. 
Interactivity and storytelling increase engagement and improve learning outcomes
Nikki believes a good course is interactive, fun and relevant. Training with realistic examples and a narrative users can relate to will ultimately be more memorable. Learn for Jira's courses reflect this: Nikki tells stories that make sense to users and are designed in appealing ways.
Look for inspiration within eLearning and beyond
Nikki points to micro-learning as one of the major trends in organisational training at the moment, with users preferring very short, concise courses and sessions, rather than bloated lectures. Learn for Jira is designed to appeal to this way of learning, with modules which can be accessed at any time.
Elsewhere, Nikki takes inspiration from other storytellers. A keen reader, she pays close attention to how stories are formed and what she can take from books to apply to courses.
""A good course strikes the right balance of entertaining and memorable""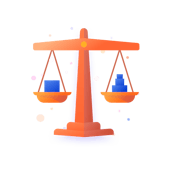 Andi Herr
Instructional Multimedia Designer
Andi's role is all about visualising written scripts, bringing concepts to life through design and animation. His background in theatre and teaching helps him to add educational flair to his designs, using video and interactive elements to illustrate course ideas. Here are his insights on his experience as an instructional multimedia designer:
Decide which points to highlight with visuals
Designers must be able to understand what the key points of a course are and how to draw attention to them. For any piece of design, Andi identifies who the audience is, what the learning outcomes are and how these can be communicated visually. Clarity is essential, says Andi, who notes that space and animation are key elements of his Learn for Jira courses.
Adapt the style to suit the audience and topic
Understanding how people learn and retain information is critical in eLearning. Andi caters to different learning styles in his work, using interactivity as well as audiovisual and text elements. He also adapts the style and tone of the video design, depending on the subject matter and audience. A Jira Software for Beginners course will look and feel different to a more advanced Jira Administration course, for example.
Interested in what a Learn for Jira course looks like? View our demo here.
A successful course makes the audience feel good about themselves
Andi believes that a good eLearning course makes the audience feel like they know something they didn't before, and can go on to apply that knowledge in their work. Most importantly, a successful course strikes the right balance between memorable and entertaining. The outcomes should be quantifiable, whether that's through quizzes at the end of each module or data collected by administrators to indicate results.
""There's a huge amount of research that goes into making sure our courses help people achieve their learning objectives""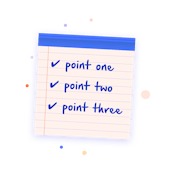 Dan Adams
Lead Instructional Designer
Dan oversees all Learn for Jira courses, with a particular focus on research, data analysis, reporting and roadmapping. As the lead instructional designer, he's involved in every course from start to finish, giving him plenty of insights to share: 
Learn for Jira training is about the individual and the business
The Learn for Jira team bases its work on impact, with two main priorities: helping people learn, and helping organisations be more efficient and therefore profitable. Dan says a common concern for customers is whether their team members are using tools - such as Jira, Confluence and ScriptRunner - correctly. 
For businesses with thousands of users, small changes can have a dramatic impact in terms of productivity and efficiency, which is where Learn for Jira's onboarding and training modules come in. Learn for Jira's reports also provide essential oversight and allow organisations to measure the impact training has on their teams, making it an extremely valuable business tool.
eLearning is flexible, independent and relevant
According to Dan, eLearning has a number of benefits. Not only is it flexible in that it can be done anytime, anywhere, but it allows for independent learning that suits the individual. It removes the need for in-person lectures, thus removing costs for organisations, and is more traceable and measurable than other training methods. 
A good course blends fun and insight
Two keywords Dan keeps in mind of any course creation are 'expert' and 'fun'. A Learn for Jira course is high-quality and entertaining, with a non-corporate approach that users engage with. The research and development phase is extensive and involves a team of subject matter experts, which means users can trust they are getting the most relevant, accurate training possible.
Make onboarding and training in Atlassian tools easier with Learn for Jira
There is a huge range of learning management systems and online training providers available to businesses, which can make it overwhelming to select the right option. If you're looking for a solution to help you onboard and train your employees in Jira, Confluence, ScriptRunner and more, Learn for Jira is your answer. Our expert team is highly experienced, creative and committed to producing the most effective courses to help your team become more efficient than ever.
Ready to help your team learn Jira?
Try now for free