PLEASE NOTE
The content of this blog is no longer updated
What do high-performing IT teams get right?

In recent years, we've seen uncertainty become the "new normal" for many organisations, and teams have been tasked with navigating and adapting during these uncertain times. While many organisations have struggled to adapt to the changing landscape in which they operated, we have seen some organisations really thrive during the pandemic - but what have these high-performing teams been getting right?
This Forrester report explains the key drivers for ITSM and what high-performing teams get right to make it through these times. In order to survive and thrive, organisations must learn to respond with higher velocity, become agile and embrace DevOps. Below we've shared some of the report's findings that stood out the most, including the IT practices that are making the difference and the reasons why your organisation should be employing high-velocity ITSM.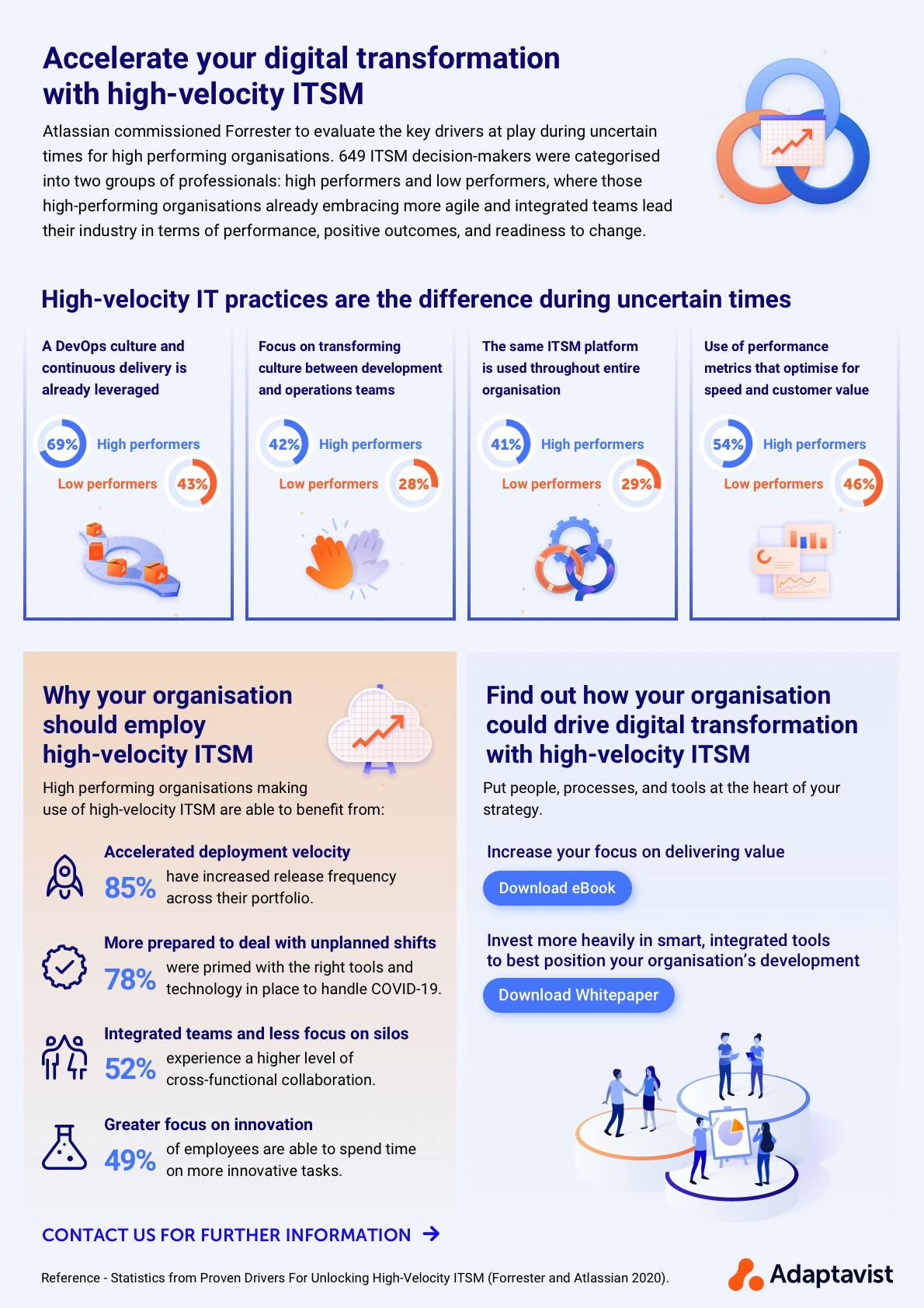 Infographic - Proven Drivers For Unlocking High-Velocity ITSM
If you're interested in seeing what's behind the numbers or digging into more of the detail do download the full version of the report on our website.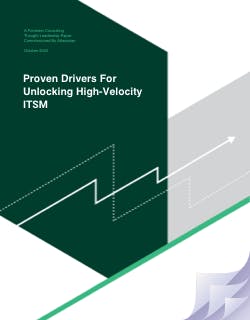 Proven drivers for unlocking high-velocity ITSM
For more information on how high-velocity IT service management can be a key driver of your organisation, download the full Forrester report.
See all the data from Forrester's report