Make time for the things you love outside of work. That's the advice Jenna, a Software Engineer at ScriptRunner, part of The Adaptavist Group, would tell her younger self. Here she shares what she enjoys most about working in tech, why coding is only part of her job, and why she believes the future is bright for women.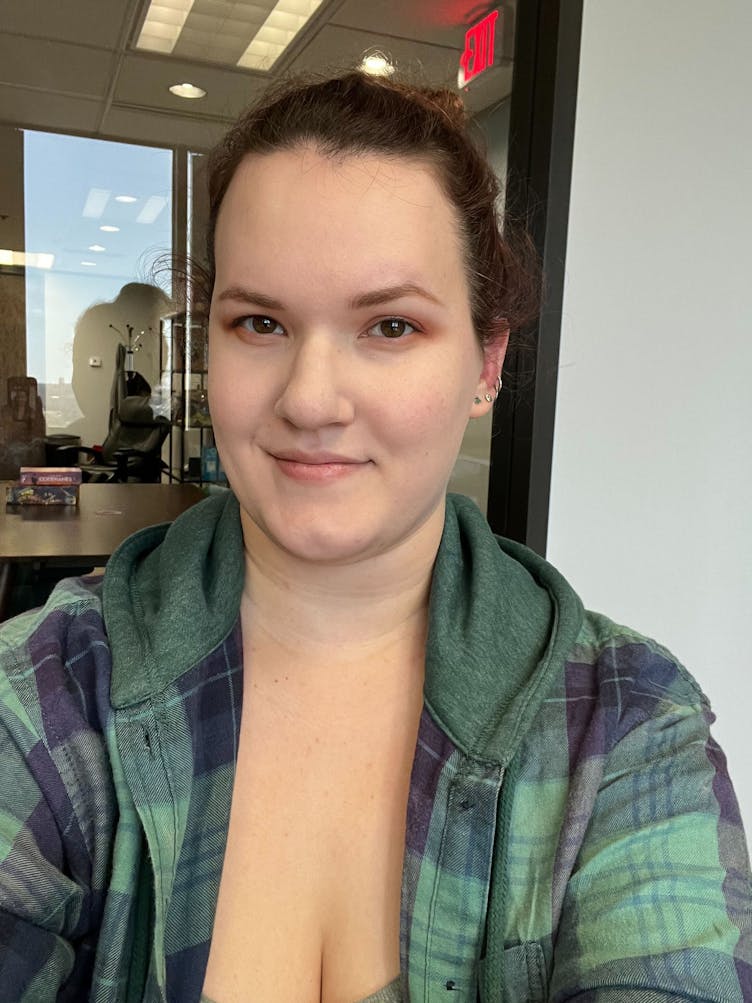 Can you tell us about your current role? 
I'm a Software Engineer for ScriptRunner for Confluence (a product that allows users to automate and enhance their Atlassian Confluence spaces). It's my job to maintain and improve the product's codebase; day-to-day, this includes:
Testing and bug fixing
Mapping out future work
Adding new features and functionality
Managing and reducing technical debt 
I think there's a common misconception that software engineers spend most of their time coding or hacking (in a dark room!). In fact, one of the things I enjoy most about my job is being part of our developer support rotation program, where I get to work and problem-solve directly with our clients.
What does being a software engineer mean to you? 
It's about solving tricky problems, always being open to learning new skills, and ultimately building quality software customers love. 
How did you get into software engineering at Adaptavist? 
I started my career at Adaptavist five years ago, working as a software development intern in the ScriptRunner team. Back then, I was still in college, so when I graduated in 2018, I jumped at the chance to join full-time and have been here ever since! 
Did you always want to work in tech? 
I've always loved technology. I remember as a young kid; I got to learn basic web development and create a web page for the first time. Although I'm sure it wasn't my finest work, I remember feeling incredibly proud. The whole experience really sparked my interest and made me want to learn more. The thing I love most about technology is that it's constantly changing, and it's one of the few careers where you get to learn something new every day.
What does a typical day look like? 
Typically, I work from home. So to start the day, I log online and get up to speed on anything that's happening before our morning stand-up. After catching up with my team, I dive into whatever tickets I need to focus on for the rest of the day. Depending on what's going on, I might also need to jump on a Zoom call or two or share updates with my team via Slack.
What is a memorable moment in your career so far? 
Hack days! I've been lucky to participate in some wonderful hack days with my fellow teammates in Springfield. Filming our recent hack day (Cash Cow) was a great experience.
What's the worst part of your job? 
Getting stuck on a problem can be tough. Occasionally you come up against an issue you don't know how to solve. I find talking it through with my team really helpful when this happens. Not only can it help you spot something you might have missed, chances are someone else has experienced a similar issue in the past and can offer help and advice.
And the best? 
That lightbulb moment when you finally figure out how to solve a problem that's been puzzling you for a while. There's no feeling like it. 
What do you want to do next with your career?
I'm pretty happy with where I am in my career right now. There's a lot more I want to learn, so for the time being, I'm focusing on improving my skills and deepening my professional knowledge and experience. 
What's it like working for ScriptRunner as part of The Adaptavist Group? 
I feel fortunate to be working as a software engineer for ScriptRunner. Getting the chance to contribute to such a fantastic product has been incredible. I've learned so much along the way. The ScriptRunner team are the best; everyone is so welcoming and always ready to lend a hand to help and support one other.
How do you use The Adaptavist Group benefits?
I love Adaptavist's unlimited leave policy; being able to take a break when I need to without counting down my days makes a world of difference. I also feel like my team encourages taking time off. No one ever makes you feel bad for needing a vacation. Flexible working is also something I take advantage of pretty often; being able to flex hours around daily appointments or just running errands is super convenient and makes perfect sense.
What would you have told your younger self about work? 
Make time for hobbies outside of work. I've learned that taking a break from my day-to-day job to focus on something else I enjoy significantly boosts my mental health and improves my overall well-being. Right now, some of my favourite pastimes are creating art, playing video games, and caring for my growing collection of houseplants. 
What has being a woman in tech meant for you? Has it impacted your career or experiences? 
Overall, my experience has been pretty positive, but I have had a few negative experiences directly related to being a woman in tech. Unfortunately, my experience is not unique. It's frustrating. But I do feel there's much to be optimistic about right now. For starters, more and more women are coming into the industry and taking on technical roles. As a result, existing industry problems are being challenged in a positive way. Hopefully, the improvements we are starting to see will lead to more opportunities and better experiences for women in tech in the future. 
Anything else you'd like to share? 
I'm happy to be part of the Adaptavist Group's Women in Tech 2022 campaign! If you want to know more about what it's like working as a software engineer or if you would like to find out how to forge a career in tech, reach out to me on LinkedIn.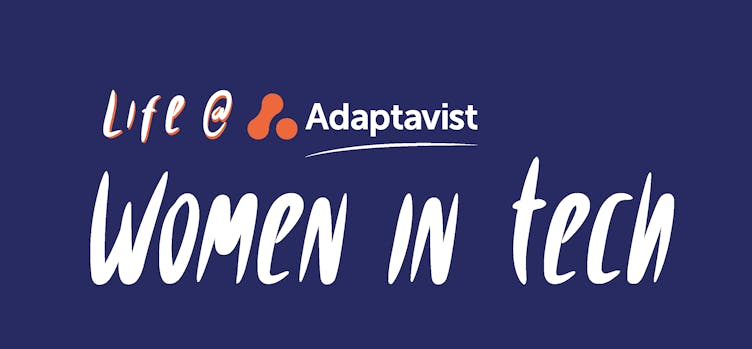 Continue the conversation
Watch our Women in Tech webinar to find out more about our technical roles, life at The Adaptavist Group, and what it takes to be a woman in tech.
Be inspired