You don't need to achieve everything at once. It's not a race, so don't rush. Enjoy the journey, and be willing to experiment, learn, and grow as you go. That's the advice Jen, a financial analyst at The Adaptavist Group, would give her younger self. Here she shares how listening to your inner voice can lead you in the right direction and why she believes success comes more from determination than destiny.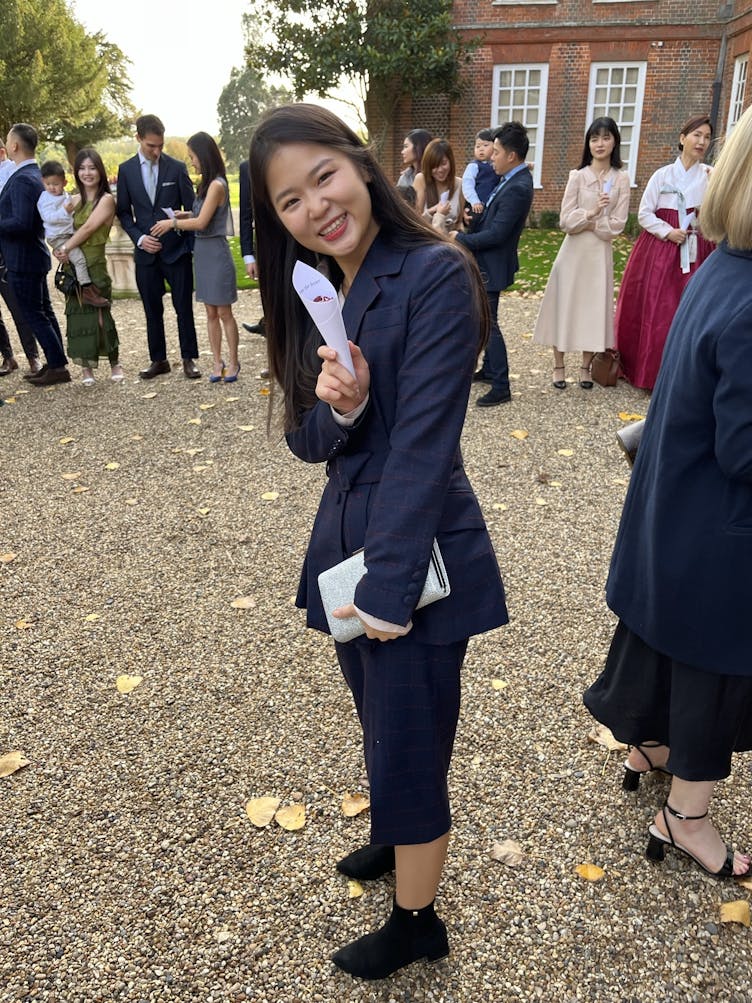 What is your role?
I am a financial analyst in the Financial Planning and Analysis (FP&A) team, part of The Adaptavist Group. I am responsible for understanding our Licence Resale and Managed Services business and creating revenue forecasts based on that understanding. I consolidate projections using various sources to verify whether the devised forecast is likely to lead us to our goals. 
As The Adaptavist Group has many products, services, and entities around the world, it is crucial to understand what investments are needed in which divisions to reach our business goals. It's our job in FP&A to work this out and ensure investments are made in the right divisions at the right time in order to achieve our group-wide business objectives. This involves identifying the goals we want to achieve, advising teams on resource allocation, consolidating our long-term investments, etc.
What does being a financial analyst mean to you? 
Our overriding goal in FP&A is to guide the organisation, so with this in mind, I see myself as a trusted source of information for our decision-makers. As part of my job, I provide grounds for identifying organic growth and capital investment opportunities so that our leaders can make informed decisions.
As a financial analyst, I believe it's important to take a holistic view of the entire business when undertaking any analysis. Alongside this, you need deep knowledge, and an understanding of corporate finance is also essential. For example, there are top-level goals for The Adaptavist Group, as well as sub-goals for each division, team, and individual. Each team creates a roadmap detailing the resources required to achieve their goals. 
Our role as analysts are to work with teams to determine whether their plans are realistic and if they will help achieve the higher-level goals of the business. We also evaluate the current resources they have and analyse how much additional value can be gained through further investment.
How did you get into being a financial analyst? 
As a student majoring in business, I've always been interested in developing strategies and analysing numbers. I actually started my career in business development in the pharmaceutical industry in Seoul, South Korea. My role there was to introduce medical drugs branded in Europe and North America to South Korea by reaching out internationally with business proposals. Most of my work involved consolidating investment plans, and as a result, I became fascinated with forecasting. 
So I decided to pursue corporate finance as a career, starting out by taking the US management accountant exams and experimenting with tools such as Tableau and Power BI. In 2021, I landed my first job in the UK as an IT Financial Analyst, which gave me a taste of working in the tech sector, eventually leading me to Adaptavist.
Did you always want to work in tech? 
In my heart, I have always wanted to work in tech, but I felt hesitant as I didn't see myself as "tech-savvy" enough. Studying business but not interested in founding a company myself, my goal was to work for an innovative company that always strives to wow its customers. 
With so much innovation in the tech sector, it was an obvious choice, but I felt like the entry barrier was high because so many smart classmates and coworkers with strong technical backgrounds were in that field. I just didn't feel like I would fit in. 
While working as an IT financial analyst in my previous job, I learned to overcome my vulnerability and gained the confidence to take the leap into technology. As I got to sit with the IT team and communicate back with the finance department on a daily basis, I gained a broader understanding and appreciation of both worlds and felt comfortable communicating between them. I realised I could make a difference, thereby acting as a bridge between IT and finance and improving the work efficiency of both teams. Also, I enjoyed gaining a deeper understanding of the technical aspects of both fields and working with both teams to promote better collaboration to achieve our business goals.
What is a memorable moment in your career so far? 
Starting my career at Adaptavist was truly the beginning of a new chapter for me. It has enabled me to take a bigger and more active role in both finance and technology. It has also broadened my financial experience, from focusing on IT software investment to now getting involved in financial activities across the entire business. 
I am especially grateful to my team and senior management for nurturing my passion and believing in my potential. The support they have shown me has helped me grow in confidence and feel safe in exploring new ways of doing things. It's unusual to find an employer with such a culture of success in the workplace, and it really is quite special. 
What's the worst part of your job? 
In the Adaptavist Group, Financial Planning and Analysis (FP&A) is still a relatively new function. We are fortunate to have our own dedicated team, as in some smaller organisations, the operational finance team also includes this function. 
We are a small team of four, so being so new as both a team and a function can be daunting at times. All our systems and processes are being built from scratch, which can make things challenging. On top of setting everything up, we also need to ensure that we raise awareness of what we do and how we can help the business achieve its goals, so there's a lot to do!
But on the flip side, building something from the ground up is an incredible experience. I get to be involved in discussions about how we can introduce best practices and processes to our systems and operations. Compared to learning what has already been established, this allows me to gain a much broader perspective.
So, although it hasn't been easy at times, we are definitely getting there. In fact, we are currently in the process of deploying a new enterprise resource planning (ERP) system and analysis tool, which will make a huge difference to how we work. It's pretty cool to be part of the establishing stage and be there for the whole journey from the start right through to implementation and beyond. 
And the best? 
My favourite part of my job is that I get to learn about the business through my engagement with colleagues from all teams and positions. Since my job involves understanding the business and deriving plans to support key decisions, I naturally get to speak to key people across the organisation and also understand the industry inside and out. 
From account management to new platforms being developed, I get to discuss the hottest topics of the company with colleagues that are experts in that domain. The willingness and openness of everyone across the group make a huge difference; it's a pleasure to work with people who always respond back with a friendly vibe, ready to chat!
What do you want to do next with your career?
Next on my list is to refine my knowledge and skills in corporate finance and data analytics, as well as improve my understanding of our business in the marketplace. I plan on taking the UK-based management accounting certification to complement my current knowledge and create synergy for my everyday work. 
I'd also like to hone my skills in business analytics and SQL to collaborate better with the teams I work with. Upon deploying our new finance ERP system Netsuite and analysis platform DataRails, I'll be able to better assist other teams with various analyses from improved data reliability. So I look forward to working with organised data and providing insights through these platforms, which will greatly improve my work efficiency and productivity.
What's it like working for The Adaptavist Group? 
It's really exciting to be part of an organisation that is growing and expanding so rapidly. As we acquire more businesses, I am able to work with and analyse more data. By looking at everything holistically across the group, I can explore more potential revenue streams. 
Through our sales data, I can track who's buying, from what country, and what part of the company, which is really interesting. By working on data that reflects the key trends and what's important in the tech field today, I also gain more knowledge and a deeper understanding of the industry as a whole.
How do you use The Adaptavist Group benefits? (Unlimited leave/flexible work etc.)
Unlimited leave is a huge perk. I don't have to think about if my manager would approve or if the company would be happy if I take time off. It gives me more control over my work schedule. So if it's a less busy period, I'll know that in advance and can plan ahead. If I get my work done on time, I can take a few days off with confidence.
Not only does it give me a lot more peace of mind, but it also motivates me to work harder. Being able to really focus on working well and taking good breaks when I need to is a huge benefit. 
Flexible working is also a big plus for me as well. Although we have standard working hours, if something important comes up, like a hospital appointment during the working day, I just let my manager know where I'll be and can work later in the evening if I need to finish anything off. As a result, I can focus on work and get things done without worrying if I will be judged for it or if it will come across like I'm not dedicated enough.
What would you have told your younger self about work? 
Don't try to achieve everything at once. It's not a race, so there's no rush. Enjoy the journey and be willing to experiment, learn and develop as you go. Try not to judge yourself based on other people's achievements or feel bad or anxious about not reaching certain milestones or goals in your career. Everyone's path is different. If you listen to your inner voice, you'll find your way.
The thing is, I never thought I would end up working in finance. Let alone working in finance in a tech company. I had never been especially interested in finance as a student and felt like the barrier to a career in tech was too high, so I never imagined that either would be possible. 
Adaptavist is my first tech company and my first experience working in the finance team. So it's all new territory for me. But I was able to come here from a very different starting point by being willing to try out different things along the way. 
What has being a woman in a tech meant for you? Has it impacted your career or experiences? 
As a woman and relatively new to the tech industry, the Woman In Tech initiative has allowed me to think more about the topic and feel more included and engaged in the company and industry overall. 
Through this program, I have been able to connect with great talents around the organisation, listen to their stories, and build relationships around mutual interests. One common theme that has emerged throughout my conversations is the power of continuous learning and development. After all, no one is born to be in tech or any specific field, and it's about the passion, consistency and hard work you invest in developing your skills. So cheers to the inspirational women and to the colleagues who have organised this amazing campaign! :D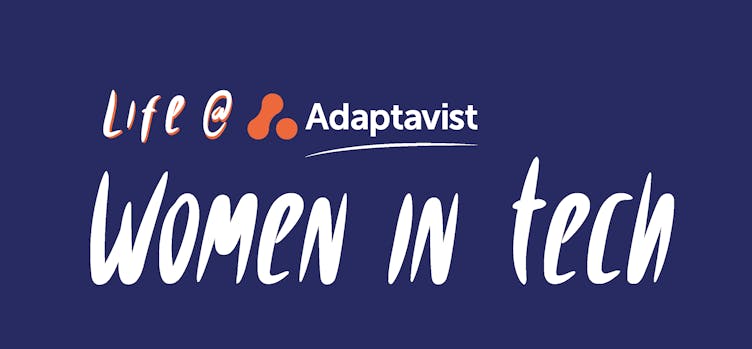 Continue the conversation
Watch our Women in Tech webinar to find out more about our technical roles, life at The Adaptavist Group, and what it takes to be a woman in tech.
Be inspired