Don't sweat the small stuff or rush your career progression; it's good to care, but not at the expense of yourself. That's the advice Heidi Hilson, a project manager for Adaptavist Consult EMEA, would tell her younger self. Here she shares her journey from poker dealer to project manager and how being surrounded by strong female role models influenced her own success.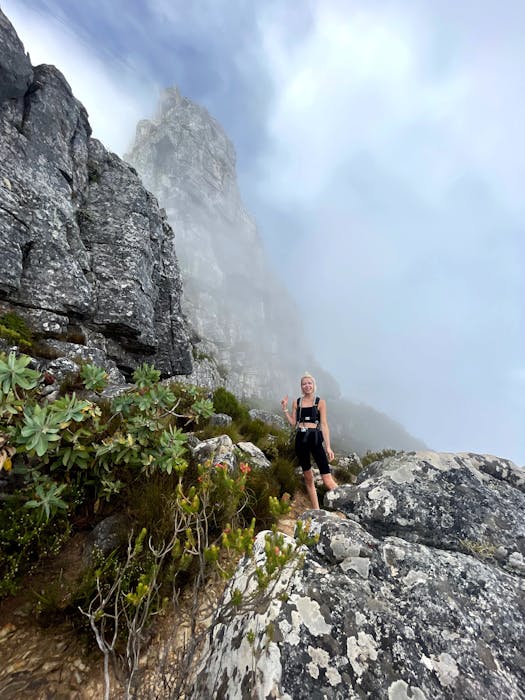 Can you tell us about your current role? 
I am a project manager in the Consult EMEA Department in The Adaptavist Group. I am responsible for client engagement and executing work across a number of consulting projects in the EMEA region. 
Day-to-day, this includes getting everyone together for an internal or external call, setting and monitoring the milestones and subsequent delivery timelines, building rapport with the client, and keeping them updated on project progress and financials. I also play a key role in inspiring delivery teams to produce their best work, whether it's a new Jira Build, Discovery Report, or cloud migration.
What does being a project manager mean to you? 
I think project managers get a bad reputation for being uptight! For me, being a project manager is all about motivating and driving the teams I work with. The most important principle for me is caring about your work. If you create a positive working environment for your colleagues, they will be more likely to mirror this behaviour in their work and interactions.
How did you get into project management? 
From my own experience and from speaking with a few of my peers who are project managers, it seems many simply fall into the field. I started my career as a poker dealer, something that could not be further from what I'm doing now, and worked my way up over the course of seven years. I've always loved solving problems, and I'm generally a positive, enthusiastic person who enjoys working as part of a team and helping to make other people's days a little easier.
Did you always want to work in tech? 
I've always been fascinated by technology. My mum taught herself HTML in the '90s and developed her website for her business, so to have that kind of role model has always been a driving factor for me to work in tech. 
What does a typical day look like? 
I love and hate this question because I always have the cliche response of "Every day is different." But it's true; no two days are the same for me at Adaptavist, which is part of the excitement. 
During the course of a typical week, I hold a number of stand-ups and weekly syncs, both internally and externally, to discuss project updates and any issues the teams are facing. As well as reviewing the time spent in the previous weeks, I also pay close attention to the financial trackings and team allocations on each project. 
What is a memorable moment in your career so far? 
Our team held a team event last year in London where we all attended a cookery class and participated in team-building activities. It was my first time meeting someone face-to-face, and I was surprised at how natural it felt, despite the fact that we are all remote.
What's the worst part of your job? 
It has to be when something isn't quite going as it should in a client project. Having difficult conversations with clients is never fun. But I've been lucky that they've been wonderfully understanding and receptive to our solutions or alternatives on these very few occasions when something isn't right.
And the best? 
The people! It's rare not to dislike anyone you work with, even secretly. But I cannot emphasise enough how exceptional everyone is. My department is filled with the most lovely, hugely talented people, and I genuinely enjoy and look forward to collaborating with them every day. 
What do you want to do next with your career?
Funny enough, I had a great conversation with our Chief Operating Officer (COO) Tom Lasparini at our end-of-year celebration. He asked me the same question, and even after thinking about it for a month, I'm still unsure. Life has a lot of unexpected twists, and I'm very grateful to be where I am now. So in the short term, I want to work on improving my skill set and working practices. Ask me again in a year.
What's it like working for Adaptavist? 
I thoroughly enjoy working for Adaptavist for a myriad of reasons. I've already mentioned the people and community aspect, but to go alongside that, "trust from day one" was something I was sold on during the interview process. And it's true. We are all trusted to know what we need to do and when, and everything gets done, which is a testament to everyone. 
I also have to mention the respect for work/life balance. Sometimes we may need to work with different time zones, which takes us out of the 9-5, or perhaps things are a bit crazy one week, resulting in long hours, so it's expected that you make sure you get these hours back.
Of course, it goes both ways, and life happens, so being able to say, "Hey, I have a thing that I need to take care of; I'll work some extra hours on Thursday to make up for it," is also worth its weight in gold.
How do you use The Adaptavist Group benefits?
Having access to Udemy has been one of the best perks for me. I use it frequently, from finding ways to improve how I work to taming nerves during a presentation or learning to use a new tool differently. 
What would you have told your younger self about work? 
Don't sweat the small stuff. It's great to care, but not to the detriment of yourself. Don't rush your career progression; focus on what you're good at and how you can use that to build something better while working on your weaknesses.
What has being a woman in the tech industry meant for you? Has it impacted your career or experiences? 
Despite working in two industries heavily dominated by men, I have never considered my gender a barrier. I think this is down to my mum and former managers—all of which are strong female role models—showing me it's possible to make big things happen without being questioned. As a result, I have also been able to do the same in my career.
While I'm not overly technical in my role, being a woman in the tech industry (so far) has been filled with respectful interactions with people who have just wanted to get the job done. And for that, I consider myself very lucky.
Anything else you'd like to share? 
I'll echo Jovanka here; you don't have to be a technical mind to work in technology. You can be in a role where coding or tools like Jira feel alien at the start. But if you care and are curious, you'll absorb information without trying, and it'll be second nature before you know it.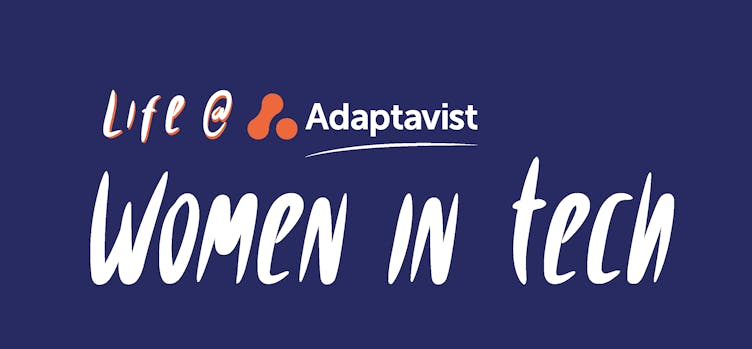 Continue the conversation
Watch our Women in Tech webinar to find out more about our technical roles, life at The Adaptavist Group, and what it takes to be a woman in tech.
Be inspired