Whitepaper: Building software at scale with SAFe® and Atlassian tools
Discover a flexible, scalable software solution for SAFe® with Atlassian Jira and Jira Align in this practical guide.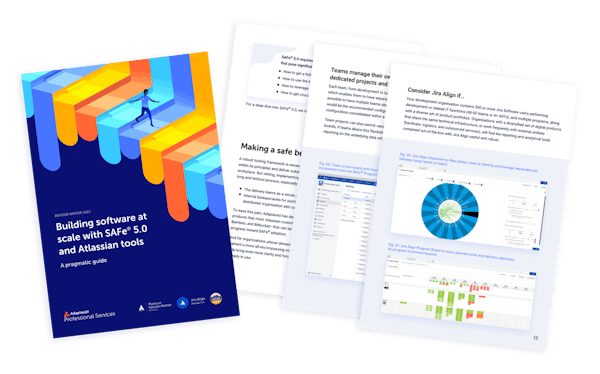 The choice of tooling is a crucial part of any SAFe® implementation
Download the whitepaper to learn more about:
Atlassian software best practices
Flexible configuration and implementation of Atlassian Jira and other products for SAFe® intake-to-release
Tool customisation and extension
Key Marketplace apps and their role in helping adapt core Atlassian tools to deliver a Full SAFe® environment
SAFe® 5.0 impacts
What the changes in SAFe® 5.0 mean for teams and their toolsets, from development to leadership
Outcomes and adoption tips
Info on adoption enablers and expected business outcomes from actual implementations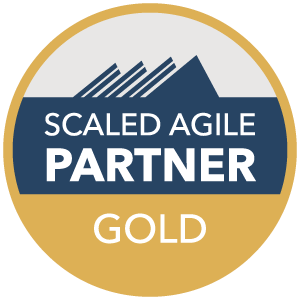 Adaptavist is a Scaled Agile® Gold Partner
Our team leverages both Scaled Agile® SPC training and extensive first hand experience to consistently deliver agile transformation success.
Learn more about SAFe® and Adaptavist SAFe® solutions
Our pragmatic approach to SAFe® implementation is relentlessly focussed on the business outcomes of our clients.
Download the whitepaper
Submit your info below to receive our pragmatic guide to building software at scale with SAFe® and Atlassian tools.