Power-Ups for Trello
Do more in Trello with Trello Power-Ups that will help you to increase your productivity and efficiency, and your team's collaboration and communication.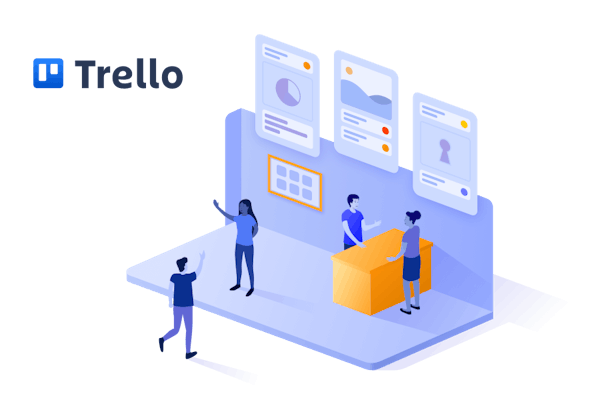 Trello Power-Ups powered by Orah Apps
Orah Apps is a brand under the Adaptavist Group and focuses on producing apps and solutions for collaborative work management. Backed by Adaptavist's long-standing partnership with Atlassian and Orah Apps' close relationship with Trello, we can help you overcome collaboration and productivity challenges in Trello. Combined, we're equipped with deep technical expertise and a wealth of experience from certified experts to put change at the heart of your business.
Have you ever wanted to reply to specific comments in Trello cards? Or clicked into a Trello card and had to look through a dozen comments to understand the flow of a conversation or multiple conversations?! It can feel disorganised, be frustrating, and time-consuming.
We're excited to share our Power-Up (currently still in the Beta phase) that tackles this common problem (we've asked around) head-on.
Have conversations in Trello without needing to change platforms and context-switch.
Timely conversations the whole team can easily understand at a glance to quickly resolve issues.
Easily have multiple discussions on one Trello card in an organised manner without causing confusion.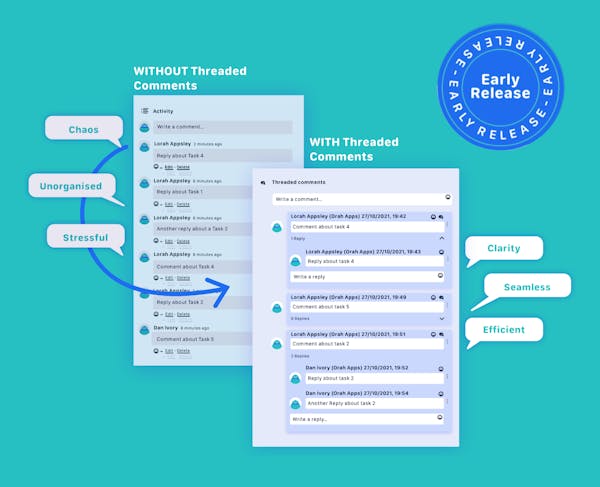 Board Export
Share Trello information with people outside of your board by exporting lists, comments, logs, and more to CSV, PNG, PDF or xlsx.
Time Tracking and Reporting
Log time on Trello cards to track resources and create and export reports to CSV or Excel to see aggregated data.
Card Delete
Don't overcomplicate simple tasks and easily delete any Trello card in two clicks instead of archiving it first.
Overcome Trello challenges with bespoke solutions
As a long-standing Trello partner, we can help with setting up, optimising, or managing your Trello to set your teams up for success.
Daily Updates
Keep teams in sync and updated with daily updates from team members in Trello with three questions.
Private Notes
Store personal notes on Trello cards that only you can access, so you can share boards with stakeholders while having secure notes.
Due Next
Easily see your upcoming and overdue cards to help you plan, schedule, and forecast what you should focus on next.
7 habits of highly effective Trello users
Trello is one of the best project management tools available, however, some users get more out of it than others. This guide contains the top 7 habits that the most successful Trello users adopt to maximise their productivity with Trello. We've done the endless hours of trial and error, so you don't have to.