How the right tooling strategy can support SAFe® 6.0 adoption and agile delivery
Get started with the SAFe® 6.0 framework in Atlassian's cloud platform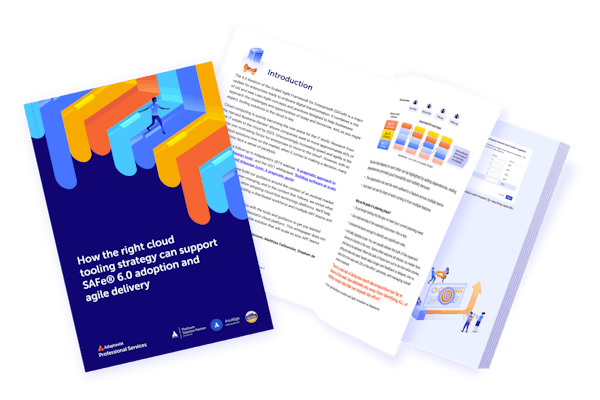 The 6.0 iteration of the Scaled Agile Framework for Enterprise® (SAFe®) is a major update for enterprises ready to embrace digital transformation. It combines a mix of old and new Lean-Agile concepts and practices designed to help businesses approach the challenges and opportunities of today and tomorrow. And, as you might expect, tooling solutions in the cloud is key.
In this 2023 update, we build our guidance around the context of an evolved market. The tech landscape is ever-changing, and in the following content, we revisit what it means to be pragmatic when adopting cloud-first technology platforms. We'll help you build a solution incorporating a distributed workforce and multiple ART teams and technologies.
This document aims to provide you with the tools and guidance to get you started with the SAFe® 6.0 framework in Atlassian's cloud platform.