5 reasons to outsource your Atlassian infrastructure management
Organisations that rely on Atlassian are seeing significant benefits from working with outside experts to manage their tool stack.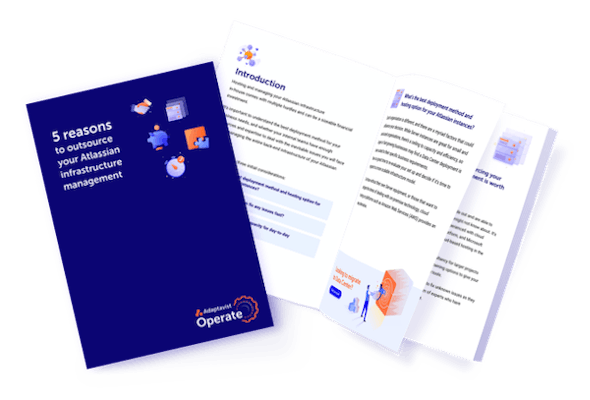 Is outsourcing worth the investment?
Hosting and managing your Atlassian infrastructure in-house comes with multiple hurdles and can be a sizeable financial investment.
Remove the burden from your internal teams and benefit from smoother performance, more flexibility, and experts who are on-hand every day to support your teams in making the most of your Atlassian tools.
Is it time to bring in the experts?
Download the guide to find out more