The Essential Guide to Digital Etiquette
Exploring the dos and don'ts in the new digital world of work.
Introducing our 2021: Digital Etiquette Report
To understand how communication is changing and evolving in the new digital world of work, we surveyed 4400+ global workers uncovering some interesting results!
From what's working and not working in today's digital workplace to how employees and leaders feel about the journey ahead—our 2021: Digital Etiquette Report shines a light on the top challenges facing organisations right now.
Goodbye survival. Hello revival.
The COVID-19 pandemic has forced us to rethink and redefine where, when, and how we work.
Driving us to challenge the status quo, and seek out new and better ways of working.
Now, as offices reopen and restrictions ease, the focus for many is shifting from survival to revival. 
As workers and leaders contemplate the best path forward, many questions remain.
Will new ways of working become the new norm?

Can this moment be turned into an opportunity for positive change?

What can we do to avoid slipping back to the status quo?

What will the future of work look like, and what will it mean for us all?
"Companies are navigating the challenges and opportunities of remote and hybrid working, but there is no roadmap or tried-and-tested template for them to follow. We need real leadership from organisations who are managing this change."
Renate Kohlmann
Director of Grow Remote, as reported in the Silicon Republic
What is digital etiquette?
First, let's explain what we mean by digital etiquette. 
Digital etiquette is a set of unspoken codes and customs that define how we behave and communicate online—the digital equivalent of holding the door open or offering up your seat for someone.
It's not a rule book to follow, but rather a guide to help you navigate the choppy waters of digital communication—to help you build healthier, happier, and more productive working relationships.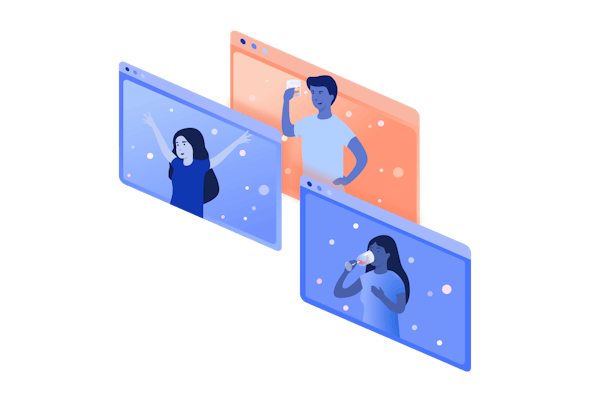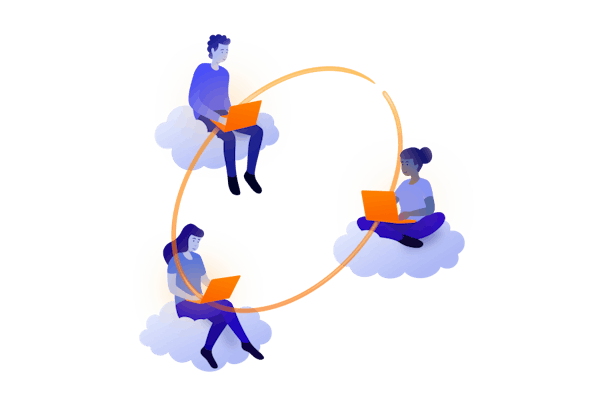 Why is digital etiquette important?
93% of all communication is non-verbal. 
A paltry 7% is down to the words we use.
The dramatic shift to online communication has meant all the non-verbal cues we relied on in the past—like body language, hand gestures, and facial expressions—now have to be decoded on a screen. 
Without good digital ground rules in place, misunderstanding, misinterpretation, and miscommunication can take root rapidly across your organisation. 
Embedding strong digital etiquette practices at the heart of your culture will help nurture an environment where your people feel valued, visible, and respected.
Our 2021: Digital Etiquette Report findings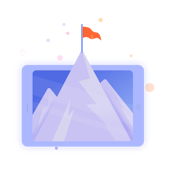 Digital leadership
The skills and approach required to lead people in the new digital era.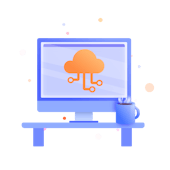 Digital workplace
The virtual equivalent of the traditional physical workplace.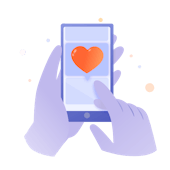 Digital wellbeing
The mindset and methodologies that underpin a healthy digital working environment.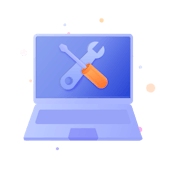 Digital tooling
Tools designed to empower workers in the digital workplace.
Digital leadership
As we move beyond COVID-19, workers are calling for a new kind of leadership. Leadership that is rooted in empathy, compassion, and inclusiveness. Leadership that rejects the status quo in favour of creating a better future of work for everyone.
Leaders must listen to learn
25% of workers feel leaders could show more empathy, while 23% believe leaders should ask for feedback on how work has changed.

Better tools to do the job are a top priority for 35% of workers, followed by better training and regular catch ups to boost their morale.
Digital workplace
What will the future workplace look like? For now, opinions are split. There's no one-size-fits-all approach that will work for everyone. People want more choice and more control over where they work now. With this in mind, leaders need to be more flexible and adaptable to the changing needs of their teams.
Choice is the future of work
47% want to be full-time back in the workplace / office.

38% want a flexible / hybrid model (mix of remote and onsite).

15% want to be remote full-time.
Digital wellbeing
COVID-19 has accelerated the use of digital technology in the workplace. But the always-on nature of virtual communication is taking its toll on people's emotional and mental wellbeing. It's time for leaders to take action, to promote good digital etiquette and healthy habits across all digital platforms. For people to feel visible, leaders need to be visible.
Virtual communication is taking its toll
72% of workers face a daily uphill struggle to communicate virtually.

19% of workers feel invisible all the time on digital platforms, despite regular interactions with colleagues.
Digital tooling 
COVID-19 has revolutionised how we work and communicate. But, for many organisations, the very tools that were introduced to drive efficiency—are in fact killing it. As organisations move from survival to revival, now is the perfect time to reevaluate the tools used across the organisation. Are they enabling collaboration or inviting chaos? Is it time to hit the reset button?
Technology is hindering not helping
58% say the pandemic forced their organisation to adopt new tools and software to support remote working—but it's causing workers to feel overwhelmed, with 45% saying they now have too many tools / software applications to manage.

Almost 45% say they spend too much time navigating between tools to do their job efficiently and the vast majority of workers (60%) agree they are losing hours to 'tool fatigue'.
"People feel invisible as they can't effectively influence their own working model. A good psychological contract between employers and employees involves listening and empathy on both sides."
Sir Cary Cooper
Professor of Organisational Psychology and Health at the Manchester Business School
Receive our report hot off the press!
Insights from our experts