IT Service Management with Adaptavist
Putting ITSM at the heart of your digital transformation initiatives
Contact us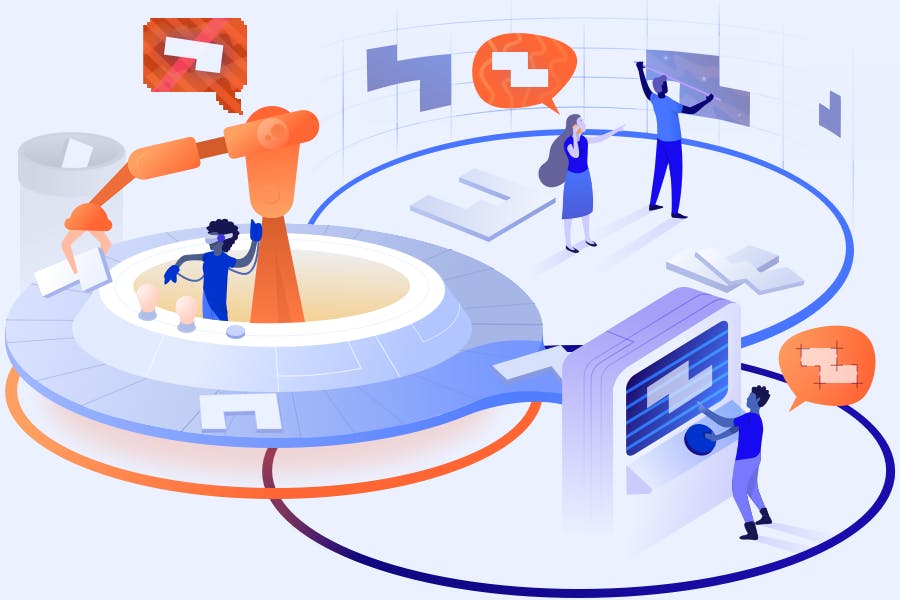 Almost every organisation today relies on IT tools and systems to deliver services to both internal and external customers.
As organisations scale and become more complex, so do their IT delivery systems. And while it can become increasingly challenging, delivering responsive, customer-first service to your users is integral to staying agile and competitive.
While adopting service management technology like Jira Service Management (formerly known as Jira Service Desk) can help, simply applying tools to fix a problem is not the answer.
Start your ITSM and ESM journey with Adaptavist.
By putting your ITSM strategy and implementation at the heart of your digital transformation initiatives, we deliver a holistic approach to consulting that spans people, processes and tools—giving your organisation everything it needs to become more agile and thrive.
A world-leading Atlassian Partner and expert Atlassian consultancy





Expert discovery and assessment
Looking to implement your ITSM approach but not sure where to start?
We'll perform an assessment of your current application portfolio and ITSM maturity to understand the transformational readiness of your organisation. Aligning our implementation roadmap with these findings, we'll provide a blueprint with recommendations about whether to replace, renew, enhance, rebuild, or sunset existing applications.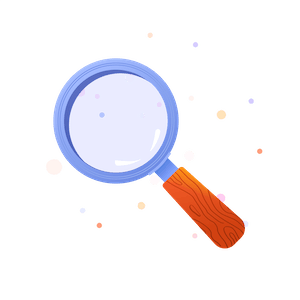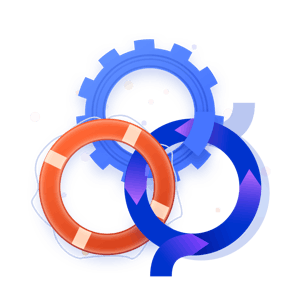 ITSM implementation and migration
Whether you're looking to start using a service desk or migrate from another legacy ITSM tool, we help design and implement tailored Jira Service Management-led solutions.
We help customers of all shapes and sizes implement Jira Service Management with an expert blueprint that focuses on the unique needs of your business and stakeholders.
Go beyond out-of-the-box
While many organisations pay for features and functions they don't use with off-the-shelf ITSM tools, our approach ensures you only invest in technology your teams need.
We work closely with you to integrate the modules, add-on apps, services, and integrations that will add the most value for your teams, creating a bespoke, and cost effective, ITSM platform that's optimised to meet your unique needs.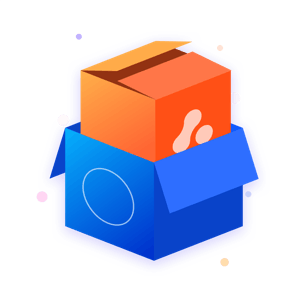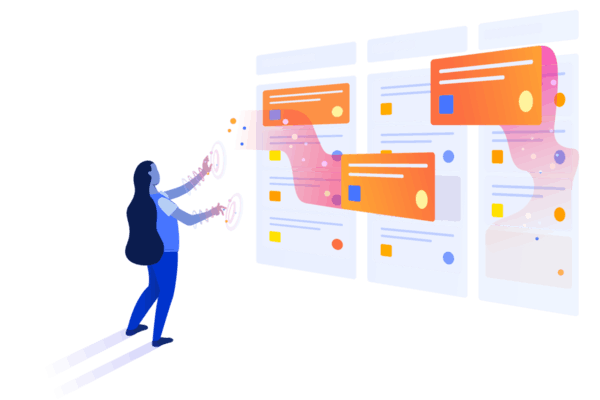 Managed services for Jira Service Management
Our end-to-end managed services ensure that your mission-critical Atlassian tools are always performing at their best for users.
Rely on our experts to manage your Atlassian infrastructure with system maintenance and unlimited support—leaving your teams to focus on really making the most of your Jira Service Management solution.
Whitepaper: Modernising ITSM to achieve DevOps success
Download our whitepaper to learn how to combine ITSM with the principles of Agile and DevOps to get the most out of your service management solution.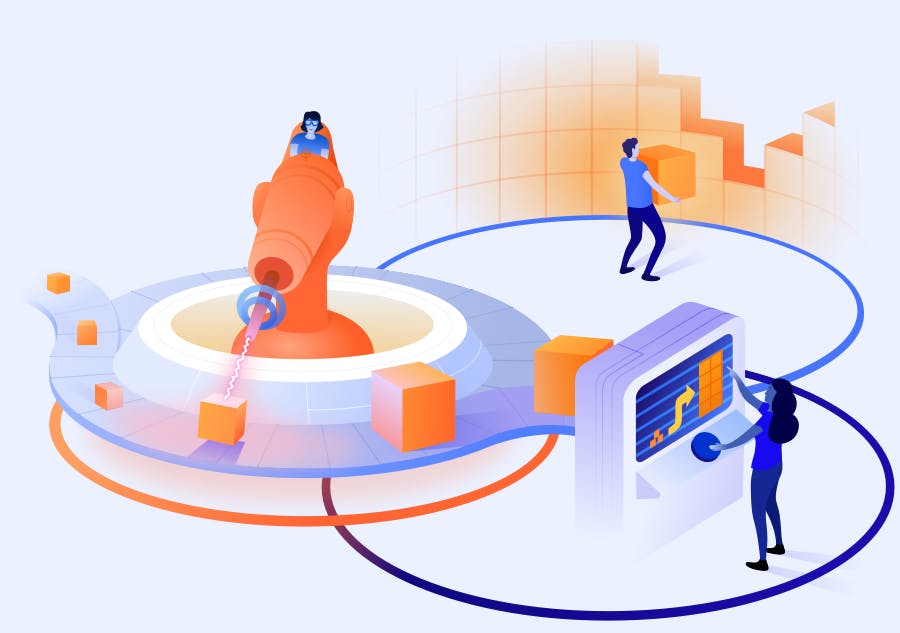 Webinar: Accelerate your digital transformation with ESM
With expert advice from Adaptavist's Phill Fox and Richard Crampton, this webinar highlights the benefits of shifting from IT Service Management (ITSM) to Enterprise Service Management (ESM) practices, and the importance of being able to scale, remain agile, and be competitive. 
Accelerate your digital transformation
Enterprise Service Management

Don't limit the value of Jira Service Management to IT teams—put ITSM at the heart of your transformation initiatives and lean on our expert consultancy to streamline service delivery in business teams like marketing and HR.

DevOps automation

If you're looking to seamlessly manage your IT services and assets, Jira is the cornerstone platform that unifies DevOps, ITSM, and ITIL. Utilise our end-to-end DevOps automation tools and solutions along with agile and lean practices to accelerate your IT service delivery.

Transform your organisation

Looking to take your transformational journey beyond ITSM? From solving complex organisational problems, to improving how decisions are made and fostering a more collaborative and agile environment, our transformation services help your organisation continue to unlock its untapped potential and become more agile and competitive.

Tool-based user training

We provide comprehensive training courses for a wide range of tools, including Jira Service Management, to ensure that your teams get the most value out of their software. Our training covers all of the product's features from an end-user's perspective and provides a solid foundation for all levels of experience.
When IT Service Management (ITSM) is done correctly, it allows your business to thrive, your employees to feel empowered, and leaves you confident that you're delivering the maximum value from your IT tools.
Yet, many organisations are still sticking to traditional ITSM principles that no longer meet the changing needs of a modern business.
Now more than ever, organisations need to adapt to the rapid pace of digital transformation—and your ITSM strategy is no different.
To truly deliver excellent service to your customers, your organisation needs to move beyond traditional ITSM processes that not only slow down the resolution of tickets, but also inhibit collaboration.
If your ITSM set up includes any of the following, it may be time to switch up your process.
1. Multiple levels of approval for all tickets
When a ticket comes in, where does it go first and how many people does it go through before the issue is fixed? As tickets get sent through multiple 'tiers' resolution time is increased, and often information is lost along the way.
Organisations that are leading at customer service are able to resolve tickets both quickly and to a high standard. With a fixed hierarchy this is much harder to achieve.
2. Processes that suppress collaboration
When your teams and individuals have fixed job responsibilities and strict task lists, it often leads to siloed teams that each have a narrow focus.
When individual teams are only working within their specific sections of the organisation, this prevents regular communication with other departments across the business. Therefore, a single team may not have enough context when trying to resolve tickets.
Without the right context, issues may take longer to fix. By not having the full picture, the solution might not be the right one for that particular customer.
3. Use of legacy, not fully fit-for-purpose ITSM tools
Legacy ITSM tools are often more rigid and harder to customise. When you're trying to adapt to the changing market—which is essential for modern ITSM—using old and inflexible tools can provide many blockers.
The other main issue with many legacy ITSM tools is that they won't usually link up with the tools your developers are using. This means there is an extra step before the ticket can be added to the developer backlog.
As tickets are moved between programs, visibility can be lost and the customer is left waiting for a resolution.
4. Conventional practices for knowledge management
Sharing knowledge across your business can be much harder if you are using traditional ITSM tools. These tools will generally go no further than article dumps and creating documentation. With tonnes of information to sift through, this often leaves your employees feeling overwhelmed, not empowered.
With modern ITSM, knowledge management is shifted from 'go find it' to 'come and ask me'. Peer-to-peer knowledge sharing becomes key and discussions are encouraged.
By switching to a more collaborative approach, everyone across your organisation is able to quickly get the answers they need—forming strong connections across departments in the process.
Focus on customer-first service
By putting ITSM at the heart of your digital transformation strategy, your organisation is able to be more agile and adapt with the market, and provide a better customer experience.
As part of our ITSM solution we conduct a thorough review of your current application set up and align our recommendations with your needs.
We can help you migrate from legacy tools to tailored Jira Service Management-led solutions, with an expert blueprint that focuses on the unique needs of your business and stakeholders.
Find out more about how we can help you take the first step towards more effective IT Service Management.
IT Service Management (ITSM) is not a new concept and many organisations have been following ITSM principles for years. But often, those that have been 'doing it for years' are the ones left behind.
Unless you're updating your ITSM strategy regularly, you're probably not making the most of all the great opportunities that modern ITSM presents.
Although it may seem like your current ITSM processes are working, outdated methods—especially ones that were once considered best practice—are still in place across many businesses.
If providing the best customer experience possible is key for your business, here are some ways you can ensure your ITSM strategy has the customer in mind at all times.
1. Empower all levels of your business, even your customers!
A term called 'shifting left' is about equipping lower support tiers with the tools and knowledge they need to solve tickets themselves, instead of escalating.
By sharing information across each line of support, all employees are empowered to resolve more issues themselves rather than seeking the assistance of others.
You can even cut down on the number of tickets you receive by sharing key information with customers, too. When your customers know where to look first, they can seek out their own answers and are less likely to come to your service team asking for help. This means you can keep working on the more challenging issues while your customers are able to support themselves with minor problems.
Shifting left also reduces your Mean Time To Resolution (MTTR) and improves overall customer satisfaction.
2. Shift from Change Management to Change Enablement
The IT Infrastructure Library (ITIL) framework is the most commonly applied ITSM practice and is currently in its fourth iteration.
ITIL 4 redefines 'Change Management' as 'Change Enablement'. Where Change Management is the responsibility of just a few people in the organisation and is pushed from the top down, Change Enablement is the responsibility of everyone.
All changes made need to benefit your organisation, and ultimately improve the service you provide for your customers.
The shift towards Change Enablement—focusing on products and services across the business, not just people—encourages your business to make changes that enhance the experience you provide to customers.
The Change Enablement practice for ITIL 4 includes categorising changes based on the level of complexity and urgency—standard, normal, or emergency.
The standard category is for routine, low-risk changes. They can be implemented without authorisation and are not likely to cause any issues to your set-up.
Normal changes are the everyday medium risk changes. These follow a process of being assessed, authorised, and scheduled.
Emergency changes are high-risk and need to be implemented quickly, but also carefully. When something falls into the emergency band it can often sidestep some of the normal processes to be resolved faster.
Emergency changes can be riskier and require more resources as they are usually unexpected. To mitigate some of the risks, many organisations require that changes are approved by approval from a Change Advisory Board (CAB) before they can be implemented. More recently, the practice of having a change authority—a person or team responsible for authorising change—instead of a full CAB is becoming popular as a way of speeding up the process.
Some examples of emergency changes include resolving a serious incident, rolling back an unsuccessful deployment, or carrying out a security patch.
3. Automate routine tasks using your ITSM tools
Streamlining your IT service and support with automation can help your teams skip time-draining, repetitive admin and focus on more important projects. By automating routine tasks such as routing tickets to the right person, and sending alerts when there are priority tickets, this removes the process of flagging each ticket manually. It also eliminates the possibility of human error, so no important tickets are misplaced.
Applications like Jira Service Management (JSM) offer various automation rules to help your support team manage tickets. From routing tickets, to SLA breach alerts, and reopening resolved tickets after a customer comments, JSM automates a variety of administration to remove the burden from your teams.
Another great advantage of JSM is that tickets can be automatically assigned based on keywords used in a customer's email—getting tickets where they need to be, faster.
With automation, your IT teams can free up time to concentrate on more important, big picture tasks that improve your overall customer experience.
4. Foster collaboration across all teams
One of the main issues with traditional ITSM practices is lack of collaboration. And the more siloed your teams, the less they'll be collaborating on a daily basis. This means there are barriers to providing an excellent customer experience.
All of your teams need to be able to easily communicate with one another, and share not only vital information but the everyday details, too. It is especially important for development, product, and customer service teams to be closely aligned and regularly communicate with each other. With open communication, everyone is aware of what is happening across the business at all times.
When your teams are connected in a highly collaborative space, this enables simple cross-team collaboration, and leads to faster and more effective response times for customer queries.
An open and collaborative space provides visibility across teams and processes, and allows more opinions and views to be shared.
5. Switch to modern ITSM applications
Although replacing your legacy applications is not a fast and straightforward project, it is an essential part of modernising your ITSM processes.
Without the proper tools, your teams will be spending much longer trying to implement all of the modern ITSM techniques mentioned above—and many, such as automation, are just not possible with traditional tools.
With ITSM there's not one solution that fits for all business, each organisation is different and has unique needs.
Here are some of the features that you may need from your ITSM tools:
Integration with your other essential tools to save you from having to manually transfer information, which often doubles up work across teams
Accessible and great performance globally, with cross-platform availability, and are easy for your teams to maintain
Flexible and customisable so you can tailor them for the requirements of your business
Secure and able to monitor for security risks so your platforms and data is safe
Refresh the way you think about ITSM
While once a way of dealing with customer issues, ITSM has expanded and now includes a whole collection of processes that ultimately impact your customer satisfaction.
Starting the journey towards modern ITSM may seem daunting, but each step brings you closer to being more agile.
However, we know that change can be hard to implement across your whole organisation without help from trusted experts.
Adaptavist's ITSM solution includes everything your organisation needs to be successful at modern ITSM. From conducting a readiness assessment, designing a tailored strategy and implementing it across your business, to maintaining and optimising your set-up—we're here to help at every stage of the journey.
Our experts will begin by using a trusted blueprint to perform an assessment of your current application portfolio. This helps us to understand the transformational readiness of your organisation and make the right decisions for your business needs.
Based on this assessment we'll recommend whether to replace, renew, enhance, rebuild, or sunset your existing applications, and set you on the path to transforming your IT and business operations.
Ready to take your ITSM to the next level?
Your Jira Service Management is the beating heart of your organisation's support operations. Not only is it the frontline for engaging with your end-users, it's also the face of your support team and a critical service ensuring your users and business operations run as smoothly as possible.
Considering the critical importance of Jira Service Management to your organisation's day-to-day operations, it's even more important that it does exactly what it says on tin, responds exactly how you expect it to, and is operating at peak performance. This is where customising your Jira Service Management can make all the difference.
We've been working with customers across sectors to build and extend Jira Service Management solutions for years, so we speak from experience when it comes to customising Jira Service Management to get the most out of. After all, you can always make something that is good, better.
Here are some of our favourite ways to customise Jira Service Management using our very own apps.
Integration with external applications
There's almost no limit to the external applications you can link Jira Service Management to with ScriptRunner for Jira. But let's give you one example. Let's say you would like to prove whether a particular user of your product is entitled to the support they are requesting. To save you from individually checking each received support ticket and cross referencing that information in your CRM database, you can link Jira Service Management to your external application and pull that information right into Jira Service Management where you need it most. There's no need to individually look up information for every customer as requests come in - thanks to ScriptRunner for Jira, the information is already there.
Automatically update linked incident tickets
How about extending an inbuilt automation that already exists in Jira Service Management? While Jira Service Management includes tools out-of-the-box to help with automating tasks, you may find yourself looking for more.
Let's say you want to update all incident tickets linked to a problem ticket. By using ScriptRunner's script listener feature (which waits for a specific event to occur in Jira before carrying out an action if the event occurs), updates can be copied from a problem ticket to all the linked incident tickets, automatically.
Find all tickets linked to an incident
Picture this: your support team is flooded with a major crisis, and you're desperately trying to find all the incidents linked to the open problem. Once you've found the incidents, you also want to look at all the other related tickets until you reach the end of the chain. ScriptRunner's Enhanced Search Filters enable you to streamline your issue searches for quicker access to the data that you see, making the process of finding those linked tickets quick and painless.
Standardise with "Copy Project"
Imagine you want a new support portal for specific feature requests. You want to route them to a department other than the support team, and want to avoid implementing the configuration changes manually. ScriptRunner's "Copy Project" built-in script allows administrators to clone Jira Service Management specific configurations, which means instead of having to manually implement the configuration, you can simply copy the configuration of a main template. Not only will this save you heaps of time, it'll help you maintain standardisation across all of your Service Desk Portals.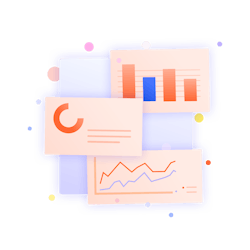 Use ScriptRunner to encourage ITSM Jira best practices
ScriptRunner gives you capabilities in Jira Service Management that you didn't know were possible, with built-in scripts that work out-of-the-box. In the Adaptavist Library we have a collection of tailor-made scripts designed to help encourage the adoption of key ITSM Jira best-practices using ScriptRunner.
A few more ways to extend your Jira Service Management
These are just a few of the ways you can use ScriptRunner to supercharge your Jira Service Management experience. However, if you're still after more add-on apps to help you get more out of Jira Service Management, here are a few more suggestions:
Give your knowledge base a refresh
Do you have a knowledge base set up in Confluence alongside your Jira Service Management? With a little help from Content Formatting Macros for Confluence you can create a powerful, customisable, and beautiful intranet. There's nothing worse than having a knowledge base that's difficult for uses to navigate and where content gets lost. Content Formatting Macros for Confluence enables teams to enhance the look and feel of your knowledge base and bend the UI to suit your specific business needs.
Keep sensitive data secure
We all have sensitive data in Jira Service Management that could benefit from an extra layer of security, whether that be attachments or text fields. Encryption For Jira enables you to encrypt the data in your database and file-system thanks to the Encrypted Custom Field feature, even down to the specific project's attachments, giving you the flexibility to encrypt exactly what needs it the most.
Configuration and project migrations made easy
If you're looking to save time by automating manual tasks when making configuration and project migrations, then Project Configurator for Jira is for you. Project Configurator supports Jira Service Management so you can migrate Jira Service Management objects just as you would in Jira. It's perfect for implementing a staging to production process and migrating these changes from your staging environment to live production without making any errors.
Jira Service Management customised to your specific needs
On its own, Jira Service Management is a pretty versatile tool and delivers a highly integrated solution that links relevant business departments.
By integrating ScriptRunner and other Adaptavist apps with Jira Service Management, you can create an ITSM platform that is not only uniquely tailored to your needs as an organisation, but that is far more cost-effective.
It's never too late to get the most out of Jira Service Management by adding a few apps to help customise your experience. What's more, we've been helping customers migrate to, and enhance, Jira Service Management for years so we're perfectly placed to help you along the way.
Interested in learning more?
Get the latest news
All the Atlassian hacks
Community updates
with the Adaptanews monthly email