PLEASE NOTE
The content of this blog is no longer updated
If you use Slack as one of your main sources of communication in your day to day work then you probably either love it, as it helps reduce the chances of a cluttered inbox, or you hate it because you're easily distracted, get involved in multiple conversations and before you know it it's lunchtime. Either way, you'll probably be interested in knowing any way that you can be more efficient and proficient when using it.
Below we've shared some of the most frequent actions we think you'll be taking in Slack such as setting your status, opening all unread messages or uploading a file. Alongside these are the keyboard shortcuts to help you perform these tasks in just a few taps without taking your hand away from your keyboard. Before you know it, you'll remember them by heart and be a keyboard shortcut whiz navigating your way around Slack at the speed of light (or as fast you can type).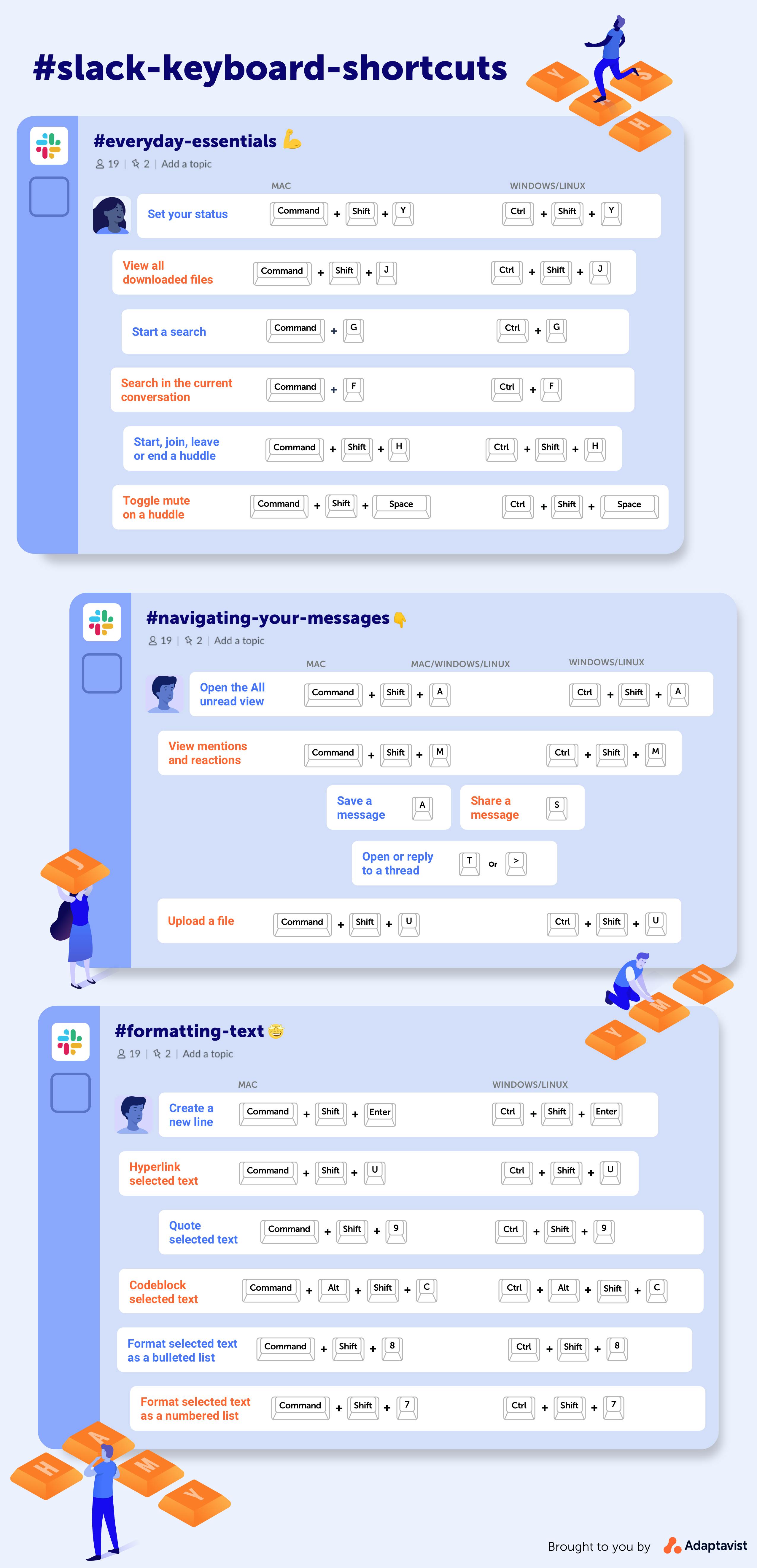 Don't forget to share the Slack keyboard shortcut cheat sheet with your friends and colleagues to help them boost their productivity at work too. Use the share buttons to the left hand side of this article to share.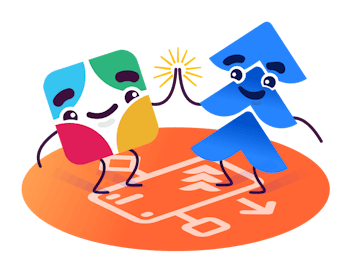 Do you also use Jira?
Then add Workflow Steps for Jira to Slack to take your productivity to the next level. Conduct and automate Jira actions directly in Slack regardless of your technical abilities. Try it now.
Find out more