Be true to yourself, and don't be afraid to say no to a job if the culture is not right for you. That's the advice Sandy, a technical writer at Salable, would tell her younger self. Here she shares how she got into tech, what she loves most about flexible working, and why writing about software and teaching physics are more similar than you might think.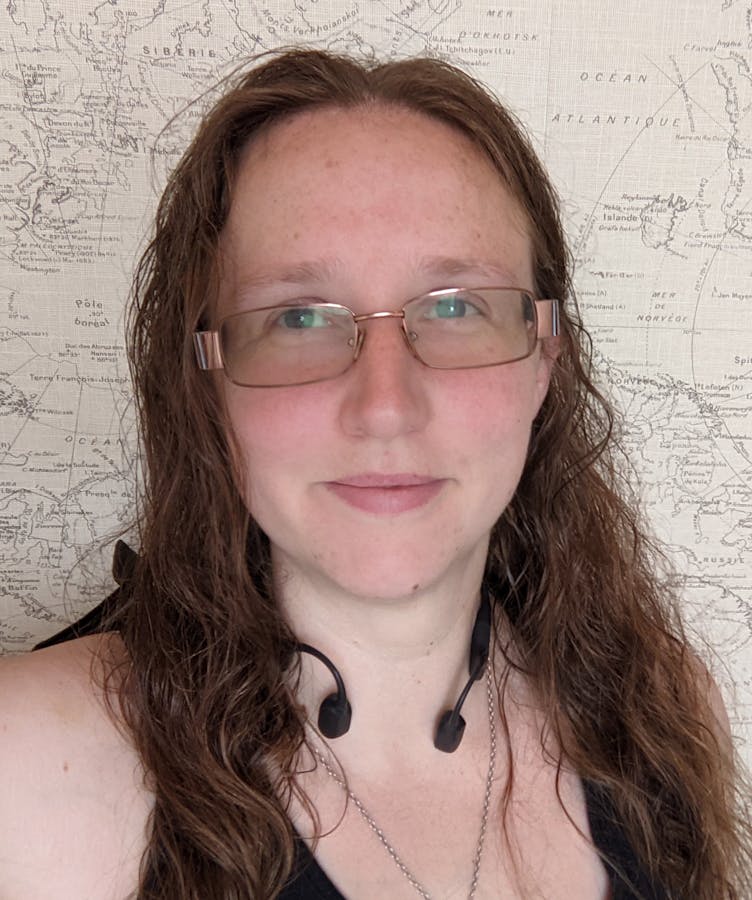 Q1. Can you tell us about your current role? 
I'm a technical writer for Salable, a new open SaaS marketplace, part of The Adaptavist Group. As well as several other products in the Adaptavist portfolio.
Q2. What does being a technical writer mean to you? 
As a technical writer, my primary responsibility is to ensure that our product documentation is always up to date and reflects any recent changes. Essentially I use words and images to show people how to use our products. But that's not all that I do. I also offer suggestions on how we might improve a product. I help refine copy that appears anywhere inside the product. 
Q2. What does being a technical writer mean to you? 
I see myself as an advocate for our users. This means I need to look at everything through their eyes and imagine what they might feel or think when they engage with our products. It's my job to ensure that every step of the user journey is as easy and valuable as possible.
Q3. How did you get into technical writing at Adaptavist?
I started my career as a teacher before becoming a technical writer. Although the transition from education to software has not been easy at times, teaching Physics for ten years has provided me with an excellent foundation for my current role. When I made the difficult decision to leave teaching, finding a company with the right cultural fit was my top priority. When it comes to culture, challenge and work-life balance, The Adaptavist Group ticks all the right boxes and more! 
Q4. What does a typical day look like? 
My day depends on where all my different products are in their release cycles. Some things are consistent, like attending standups and other agile ceremonies for all my products. Most days, I will spend some time in the docs adding or refining content.
I often get involved in the design process, offering feedback and trying to look at things from a slightly different perspective. As a technical writer getting involved early in the design process is helpful, not just for me. You can look at it from the user's perspective and spot the pain points early on. If you are responsible for building a product or feature, losing sight of who you are making it for can be easy. So I try to bring the user perspective in as much as possible.
I spend a lot of time getting up to speed on new product features. When they're ready for testing, I get to try them out and start writing the user instructions for them. On a more ad-hoc basis, I can get asked to write microcopy for a product. If words are needed in any part of a product or feature, I will usually get asked to write or edit them. 
Tracking and measuring the performance of our documentation is also a vital part of my role. This means examining the analytics and feedback on our pages to ensure they are serving our user's needs. Keeping an eye on how the docs are used can also offer insight into any possible problems with the product. After all, users usually only come to our docs when they have a problem.
Q5. What's been the biggest surprise in your career to date?
One of the things that I loved about being a teacher was the fact that every day was a little bit different. Even though I might have taught the same topics each year, I got to teach them to a whole new group of students. When I decided to make the move to a tech career, I was a bit worried that I would lose the day-to-day variety I had grown to love. 
As it turns out, working in the software space is really not that different from teaching. Some processes are always pretty much the same, but like teaching, you discover something different each time you go around them. I'm also fortunate to get to work with a unique and diverse portfolio of products at The Adaptavist Group, which keeps things interesting. 
Q6. How do you use The Adaptavist Group benefits?
The flexibility Adaptavist gives me to work in a way that suits my life and allows me to spend more time with my kids is invaluable. As a teacher taking any time off was a guilt-inducing experience. You feel like you are letting people down, leading to more work before you take time off and more after you return. When my kids started having regular hospital visits for their health, I found myself between a rock and a hard place. 
I no longer have to choose between my personal and professional life. I can be there for my kids and still get my work done. My team don't mind when I work, and it's never a big problem if I need to move a meeting. The fact that the company and the folks I work with trust me to get my work done is refreshing and gives me the freedom to organise my time and life as needed.
Q7. What do you want to do next with your career?
I honestly don't have any desire at the moment to change anything. I am really happy with what I am doing and where I am in my career. Why change if you find a role that you enjoy, that challenges you, and that is interesting and varied? For now, I'm focusing on crafting my skills further in technical writing and working on some more exciting projects. 
Q8. What would you have told your younger self about work? 
I've definitely learned that when you're looking for a place to work, you have to look for the right culture. One of the biggest reasons you stay in a job is the people you work with and the environment; it's not necessarily what you're doing day to day. I could be working on any set of products with the people I work with, and I know I would be happy. It's about finding an environment that works for you and suits your personality. 
When you first start out in your career, it can be tempting to take the first job offer you get, even if it isn't quite right. But the more experienced you become, the more you learn the importance of finding a culture that works for you. Of course, it depends on your personal situation, but if possible, I would always say hold out for the right culture; it will be much better for your success and happiness in the long run. 
Q9. What has being a woman in tech meant for you? Has it impacted your career or experiences? 
As a female with a STEM background, I'm used to being in the minority. Being the only woman in the room isn't a bad thing per se. Sometimes in small teams, that's just how it works out. It's certainly not a new experience. However, since I moved to work in a more technical environment, I have become more aware of my gender than ever before in my working life.
Every time you experience some form of gender stereotyping in your job, you are faced with a choice. Do you call it out? Or do you just let it slide and focus on what you're trying to accomplish? Both options take a toll on you. It's frustrating that we still have to think about things like this. But I'm glad to say that I feel safe speaking up in my current team when I need to. My colleagues are open to hearing what I have to say. They don't always get it right, but they try, and to me, that's the most important thing.   
In The Adaptavist Group, it feels like we are moving in the right direction, and it's exciting to see more diversity across the teams I work in. Although there's some way to go yet, I am proud to be part of the company and the proactive work we do to encourage more diversity in the sector and bring more women into technical roles. 
Q10. Anything else you'd like to share? 
Throughout my career, the one thing that I keep returning to is the importance of culture. Before discovering Adaptavist, I was looking for a company with a culture that matched my values. And so, by zeroing in on that, I not only found a great company to work for but a career I really enjoy. But more important than anything, I get to hang out with a bunch of awesome folks every day. And although we may not always be perfect (I mean, who is?!), we get to work on being better together.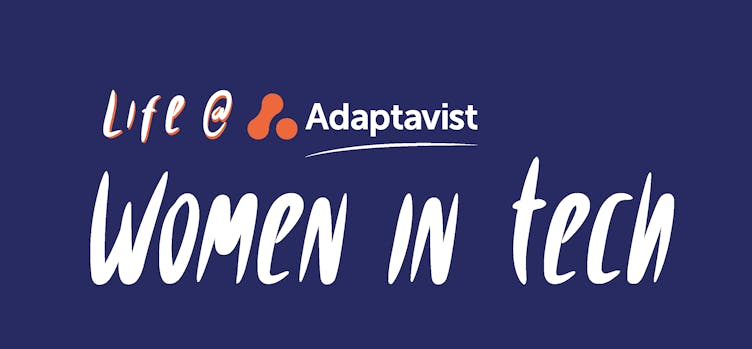 Continue the conversation
Watch our Women in Tech webinar, to find out more about our technical roles, life at The Adaptavist Group, and what it takes to be a woman in tech.
Be inspired
Continue the conversation
Watch our Women in Tech webinar, to find out more about our technical roles, life at The Adaptavist Group, and what it takes to be a woman in tech.
Be inspired