Do what you love. That's what Maryam Kapadia, an Enterprise Account Manager at Adaptavist would tell her younger self. Here she shares her story of how she got into tech, what she loves most about her job and why she believes women bring a different perspective!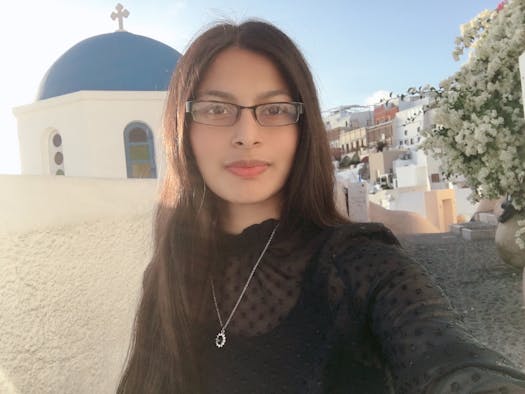 Maryam, a Enterprise Account Manager at Adaptavist
Maryam, can you tell us about your current role? 
I am responsible for growing and nurturing a portfolio of enterprise-level clients across EMEA. As the client's primary point of contact for the client, I oversee all their software licensing and services needs, building strong relationships with key stakeholders across their business. Ultimately, I support my team at Adaptavist to meet the changing needs of our valued clients.
What does being an Account Manager mean to you? 
Keeping our clients happy is my top priority! Day to day, this means ensuring they have everything they need to meet their business goals and succeed. I also act as a conduit between our clients and experts at Adaptavist, leveraging cross-functional teams across the business to provide clients with expert advice and solutions in all areas within the Atlassian ecosystem and beyond.
How did you get into account management? 
I completed my BA (Hons) undergraduate studies in Business Management with Accounting. Post-graduation, I worked as a Business Development Representative at a Psychometric tech organisation before joining Adaptavist as a Sales Development Representative (Client Services). During this time, I completed my SAFe 5 Agilist certification, gained exposure to the account management world, and later earned a promotion to Enterprise Account Manager (Client Services).
Did you always want to work in tech? 
Yes! I've always had a passion and love for tech, so I knew I wanted to work for a company where technology was the heart of the business. I got lucky with Adaptavist!
What does a typical day look like? 
Every day is different, but my focus is always the same. And that's to ensure our clients receive the best service possible to meet their needs. As a result, most of my day is spent liaising with clients to understand their needs and implement agreed strategies and account plans. From assessing software licensing needs to managing existing client relationships, there are a lot of spinning plates to manage!
What is a memorable moment in your career so far? 
I'm most proud of my promotion from Sales Development Representative to Enterprise Account Manager Promotion at Adaptavist. It was a really great feeling for my work to be recognised in this way.
What's the worst part of your job? 
Honestly, there's nothing I would change - I love my job! 🧡
And the best? 
Helping clients succeed. There is no feeling like it. It's also exciting to be at the heart of one of the world's most trusted technology ecosystems and to be able to offer clients cutting-edge solutions for all their enterprise technology needs.
What do you want to do next with your career?
I would like to grow and develop my account management skills further. In the future, I'd love to lead a team specialising in strategic account management and business development.
What's it like working for Adaptavist as part of The Adaptavist Group? 
Incredible! One of the most invaluable things about working at Adaptavist is the supportive managers and colleagues around you. They are always there for you, personally and professionally, supporting you on your journey and always taking time to celebrate milestones and success along the way. Adaptavist is a unique organisation built on trust from day one! Everyone genuinely believes in 'doing the right thing' for each other and our clients. The friendly and collaborative team, innovative products and services, and company culture make it a fantastic place to work!
How do you use The Adaptavist Group benefits?
Top of the list has to be unlimited leave! It's by far the best benefit Adaptavist offers. Taking as much time as I need to rest up and do things I love outside work is priceless. It really helps to boost my work productivity and happiness. As well as giving me the chance to travel and explore new hobbies.
Next is Udemy Training: Knowledge is power! Having access to a global marketplace with thousands of courses in all subject areas allows me to spend time on my personal and professional development and learn something new that may be outside my day-to-day work. 
What would you have told your younger self about work? 
It might sound cheesy, but I would say choose a job you love, and you will never have to work a day in your life! 
What has being a woman in a technical role meant for you? Has it impacted your career or experiences? 
Not at all. I believe being a woman in tech is seen as a positive by most employers. My gender has never come up in the context of my work. It's never held me back. Quite the opposite. Women have a lot to offer the tech industry. We work and see things differently, which is hugely valuable. Even though the tech industry has been dominated by men in the past, I think this is definitely changing. I would encourage any woman who enjoys a challenge and is curious about a career in tech, to just give it a go! You will never look back.
Anything else you'd like to share? 
Only that Adaptavist is a truly amazing place to work. In less than two years, I have expanded my knowledge, skills and experience, secured a promotion and built a healthy work-life balance. I couldn't be happier.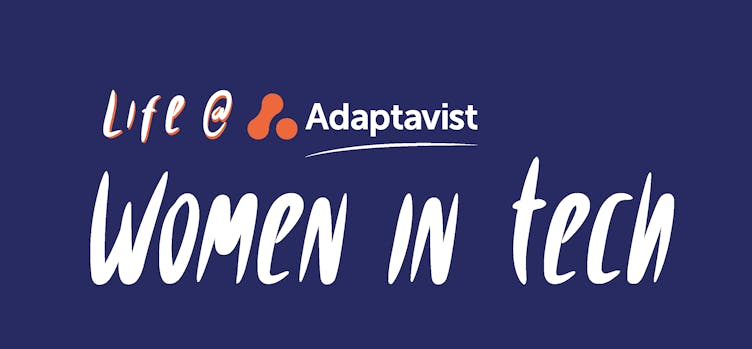 Continue the conversation
Watch our Women in Tech webinar, to find out more about our technical roles, life at The Adaptavist Group, and what it takes to be a woman in tech.
Be inspired