PLEASE NOTE
The content of this blog is no longer updated
Is Jira an ITSM tool? Short answer: a resounding yes. Jira from Atlassian is loved the world over for its customisable planning, project, and tracking tools. But with the recent evolution of Jira Service Desk to Jira Service Management, IT teams are finally unlocking its full capabilities to transform the way they manage their work.
IT personnel faced an unprecedented challenge in 2020: the need to pivot their services from supporting office based teams to supporting whole workforces working remotely almost overnight. Gone are the days of IT staff wandering over to your workstation to fix an issue. They're now dealing with increased levels of pressure and working under difficult conditions to solve everything from simple BAU problems to complex emergencies.
But it's not all bad news. Thanks to innovative IT service management (ITSM) platforms, IT teams are able to help employees across the organisation with greater ease and efficiency – not just transforming how their department functions, but accelerating digital transformation for the whole business in the process.
Um, what is ITSM?
If ITSM hasn't made it onto your list of favourite acronyms, never fear. It stands for IT service management and refers to the way IT teams manage the delivery of their services by following repeatable procedures. These are the people responsible for some of the most crucial infrastructure that keeps a company running, such as the hardware including laptops, computers, servers and all the infrastructure, software solutions, including but not limited to email, collaboration, finance, order management etc, and all the other workplace technology that help a business thrive.  ITSM regards everything this crucial team does as a service. 
In a small company, there might be a less obvious need for that service to be managed, but for a larger organisation, where multiple IT personnel are responsible for supporting hundreds, or thousands, of employees, keeping track of requests, prioritising them according to urgency and importance, and delivering services can be complex.
The first point of interaction for many employees is the Service Desk, providing an easy way to make requests and check progress. The service desk incorporates core ITSM practices, including, but not limited to, managing service requests, such as users needing application access or hardware updates; organisational knowledge; IT assets; incidents, like service interruptions or data breaches; everyday problems; as well as changes to the Service Catalogue, like implementing a new service.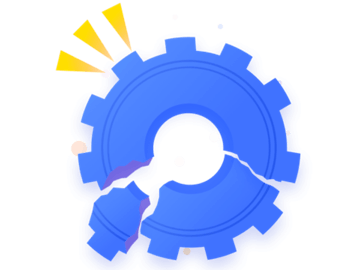 An ITSM solution that is right for you
Here are 4 reasons why your current ITSM strategy could be letting you down.
Find out more
Important and empowered
If it's a given at your company that the IT team is crucial to the success of the business, you're doing something right. As with agile product and development teams, the IT department should strive for continuous process improvement and feel empowered to make productivity-driven decisions to increase efficiency across the organisation. 
Choosing an ITSM platform, like Jira Service Management, is one decision that can make all the difference. Unlike other ITSM tools, Jira Service Management is not dogmatic, but rather provides out-of-the-box ITIL recognised workflows and configurations, while encouraging further configuration and customisation to align to the needs of the business. It encourages collaboration, uses automation to speed up wait times where possible, and enables employees to self-solve problems for faster solutions too.
Can we use Jira for ITSM?
Absolutely. Jealous of what Jira is doing for workflow across the business, but feeling left out? Come in from the cold and get acquainted with Jira Service Management. It's the next generation of Jira Service Desk – so you'll find the request portal, service catalogue, and SLAs as expected – but it's also stuffed full of features that make it much more powerful for IT teams, like alerts, change configuration workflows, and major incident management.
Change your tune
From software support to the underpinning infrastructure, when services need changing, you'll have all the information you need at your fingertips to make data-based decisions. And with automated risk assessments, deep CI/CD integrations, and advanced approval workflows, change management has never been more efficient.
Take control
Jira Service Management's agent experience helps you categorise service requests, problems, changes, and incidents with ease. The intuitive platform automatically groups similar tickets so you can take bulk actions in an instant. 
Collaboration at its core
Because Jira Service Management is built on the same platform as Jira software, it uses the same tools already familiar to DevOps teams, easing collaboration, enabling scaling, and eliminating barriers to adoption.
For your final wish…
Look out for incident management powered by Opsgenie when you sign up on cloud. It gives you on-call scheduling, alerting, and incident swarming to make things that much easier when trouble occurs. And it integrates seamlessly with other Jira software, Bitbucket, and Confluence to get your back on track with ease.
Reasons to take ITSM up a notch
An ITSM platform like Jira Service Management is not just great for IT teams (although they're definitely its biggest fan); it can result in noticeable improvements across the whole company with efficiency and productivity the most obvious benefits. Other plus points of an intuitive platform include:
IT teams are more closely aligned with business goals, helping standardise and measure the service they offer in line with budgets 
Increased cross-departmental collaboration and knowledge sharing
More cost-efficient IT service provision for faster problem resolution
Improved response to major incidents and an agile approach to incident mitigation 
User-friendly and adaptable to the changing needs of the business
Can Jira support non-IT teams?
Whilst we have focussed on the use of Jira Service Management in IT Teams, the toolset it brings to an organisation is fully customisable to support other teams with delivering services to the organisation. This could be the HR, Facilities, Sales or indeed any other part of the business. With service desks, and starting configuration sets aligned to the needs of these teams, SLAs and prioritised queues, Jira Service Management provides solutions ready for use throughout your organisation. 
Beyond transformative tools
Jira Service Management will make a difference without a doubt. But onboarding tools alone are not enough to optimise your IT team and the essential services it provides. Key to transformation is a holistic strategy that incorporates your people, processes, and finally customising the tools to support your organisation in its business objectives.
We know this better than anyone. As a world-leading Atlassian partner, we've undergone our own ITSM transformation while helping other organisations with theirs. We offer expert discovery and assessment, ITSM implementation and migration support, and end-to-end managed services – whether you're already Jira converts or would like to migrate to Jira Service Management.
To find out more about how we can help you get your ITSM strategy on track for success, get in touch.
Get in touch