Have the confidence to try, the courage to fail, and the openness to learn every day. That's the advice Karen Reay, a Partner Marketing Manager at Adaptavist, would give her younger self. Here she shares what she loves most about working in tech, what partner marketing is all about, and why trusting your intuition will guide you on the right path to success.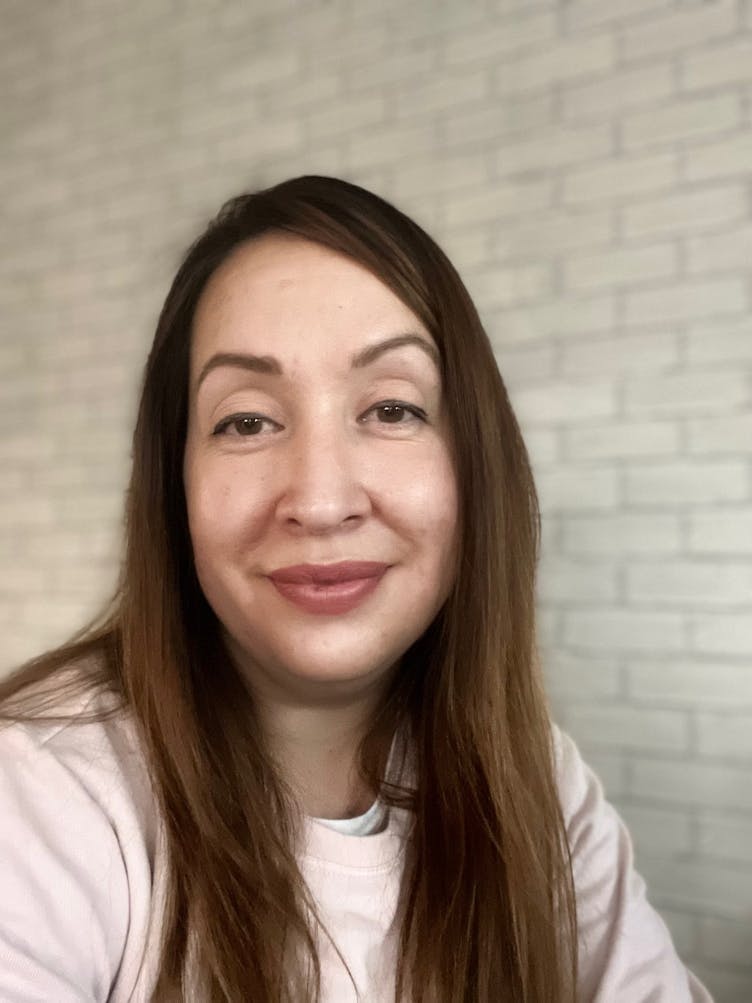 Can you tell us about your current role? 
I am a Partner Marketing Manager in Adaptavist's Solutions and Partner Marketing Department. As a team, we collaborate with partners such as Atlassian, Aha!, GitLab, and AWS to develop and manage mutually beneficial brand awareness and lead-generation marketing campaigns.
I've been with The Adaptavist Group for two years now. I started in the App Solutions Marketing Team when we were just a small team of five before moving in 2021 to stretch my marketing muscles in the Strategic Technology Partners team. Even after 15 years in marketing, I never stop learning, and thankfully at Adaptavist, there is no shortage of opportunities to grow and expand your knowledge. 
How does partner marketing differ from product marketing? 
Partner marketing and product marketing are very different beasts that require different approaches and strategies. In its simplest form, product marketing focuses on one individual product and brings that to market with clear messaging, sales enablement, market positioning and a launch process. Once launched, product marketing drives the demand and usage of this product throughout the product lifecycle. 
Put simply, partner marketing, on the other hand, is a strategic collaboration between two organisations to achieve mutually beneficial business goals. For example, incorporating partner technologies as part of our solution offerings or increasing brand awareness and reach. 
How much technical knowledge do you need as part of your role? How do you learn the technical aspects? 
I joined Adaptavist as a non-technical person with a passion for learning and growing my skills. For my current role, it's important to understand the different partner offerings and keep up to speed with our technology and our partner's offerings so I can create and execute successful co-marketing campaigns. To keep my knowledge fresh, I read a lot of product information, blogs, and research. As well as leaning on the expertise of our solutions specialists at Adaptavist. 
What's the best part of your role? 
I enjoy the autonomy of being trusted to go and create a new campaign, do the research, brief the design and content and build a plan. I get a real buzz out of creating new content each time and then project managing it until it goes live. 
I also enjoy looking at how my campaigns are performing and making tweaks to improve their results. My role is diverse, challenging and exciting, but the best bit for me is the people I work with. The Adaptavist culture is incredible and unique; I've never experienced anything close to it. I talk to people across many teams, seniority levels and geographies; without exception, everyone is lovely. And always willing to help and get stuff done in the interest of the business. 
And the worst part?
Honestly, nothing springs to mind; every role has challenges, which keeps things interesting. I am careful to ensure I take a screen break every day. The school run is a great way to reset my brain and boost my productivity.
Did you always want to work for a tech company? 
Starting out, I just wanted to work in marketing. Initially, the industry didn't matter. It was more important to get an opportunity to apply what I had learned as a graduate. So I tried a few industries and soon realised the tech sector inspired me the most; the speed of innovation and potential for fast-paced career development was a big draw for me.
You work remotely; how do you find that? Do you ever get lonely? Are you ever distracted? 
I work remotely by choice. From time to time, the lack of face-to-face time with my team and peers can be hard. But I reconcile this with the fact that it is the best option for me and my family. And if I ever want to go into the office and say hi, I know I'm always welcome anytime. However, the NASA level of coordination involved (school clubs, taxis, trains etc.) is another matter!
What advice would you give your younger self? 
Career plans are good, but life can change fast, so be flexible and brave. Let go of unhelpful thoughts and expectations that hold you back. Trust your inner voice; it knows you best. Above all, have the confidence to try, the courage to fail, and the openness to learn every day. 
How do you balance life and work? 
I have two very young sons and consequently have very structured working days, which is how it has to be. I have alarms on my phone to remind me to stop working and do the school and nursery pick-ups. I take 15 mins for a break each day and then use the remaining lunchtime minutes to pick my son up from school and walk him home. Adaptavist treats us like adults, we have work to do, and we are trusted to get the job done and figure everything out, which is the absolute joy of flexible working. Being a parent at Adaptavist means I can go to the school nativity play without feeling guilty for asking for time off. 
What has being a woman and a parent in tech meant for you? Has it impacted your career or experiences?
I knew I didn't want the hour-long office commute any longer as this would consume precious time with my young children, and I didn't want a career break after maternity leave. So I looked for a remote role, I applied for a maternity cover role at Adaptavist because the company's values matched my own, and the benefits looked unreal! My interview was great, and I was delighted when I was offered a permanent position at Adaptavist; despite not being technical, they took a chance on me. I also assumed that having a young family would impact my career velocity. But not at Adaptavist. My family commitments are never a factor. Quite the opposite. This year, I was delighted to be promoted based on my personal development and contribution to the company. 
What advice would you give women returning to work after maternity leave? 
It's hard to believe, but a full-time (50 hours) nursery place for a child under two costs, on average, a little over £14,000 a year in the UK.
So my advice to any mum is to do your sums before you make a decision. But don't write off your career just because you have children or have just started a family. And don't overlook the other things you gain from going to work besides the salary. For example, the social interactions, personal and professional development, career progression, and sense of individuality you get from doing something for yourself. It's shocking that as much as 17% of women leave employment entirely in the five years following childbirth, compared to four per cent of men. Of course, it's a very personal choice and going back to work is not possible or suitable for everyone. But it helps to zoom out, take a longer-term view, and decide what works best for you and your family.
Which benefits at The Adaptavist Group do you value the most? 
For me, it has to be flexible working and unlimited holiday. When the wheels fall off (and they occasionally do), and your child is sick, or there are school holidays to manage, I'm beyond grateful to be able to work flexibly and that I am trusted to do my work and get on with things. Bupa health and dental insurance mean I know my well-being is taken care of (if needed), and the subscriptions to the Calm app and Disney+ are excellent. 
What do you want to do next?
I want to further develop my role in the partner marketing team by expanding my skills and strategic thinking.
Anything else?
The pandemic has taught me the importance of seizing opportunities, so on that note, if you are interested in tech marketing, go for it. If you want to learn something new, do it! And remember, you don't have to be a techie to enjoy tech marketing.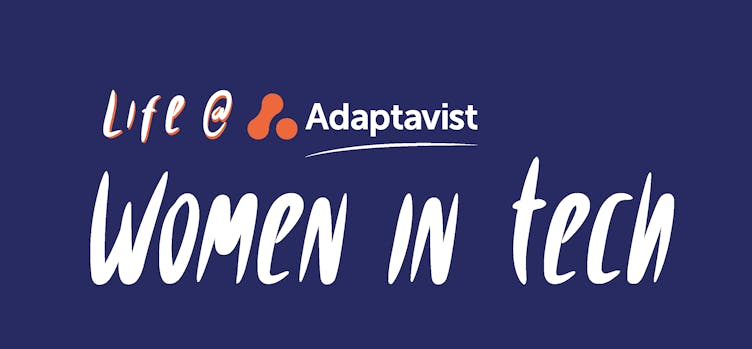 Continue the conversation
Watch our Women in Tech webinar to find out more about our technical roles, life at The Adaptavist Group, and what it takes to be a woman in tech.
Be inspired