PLEASE NOTE
The content of this blog is no longer updated
Last week, we were thrilled to hold our first-ever virtual Partner Sales Readiness Summit, bringing together 60+ valued partners across 6 continents, and 31 countries. 
If there's one thing the past year has highlighted, it's the power of partnerships. Everything is moving too fast and the challenges we face too great to go it alone. With this in mind, we wanted our first Partnership Sales Readiness Summit to be an opportunity to take a step back and recognise what we have collectively achieved by joining forces together.
"Adaptavist has set a new standard with its 1st Partner Sales Readiness Summit. The insights, the products info as well as the thoughtful party pack 👍"
Sim Hua Soon,
Principal Consultant, Akeles, Adaptavist Sapphire Partner
So what exactly happens at an Adaptavist Partner Readiness Summit?
You could think of our Partner Sales Readiness Summit as a springboard into all the great things we are doing and planning together - all with the aim of helping our partners feel valued and empowered to succeed. 
Our first Summit kicked off with a high-energy and very warm welcome from our MC, Ryan Spilken, closely followed by a chat with our executive team on Adaptavist's future strategy and Atlassian ecosystem trends. A few of the big hitting themes included:
Atlassian cloud is the future for everyone 
Our CEO, Simon Haighton-Williams spoke on the growing trend of customers looking to move away from Server to Data Center and cloud. He highlighted the need for our partner community to support customers on their migration journey to ensure they experience a 'soft' landing to their chosen platforms.
New ecosystems unlock new opportunities
According to Adam Wignall, our Head of Product Management, the emergence of other complementary ecosystems to Atlassian opens up new possibilities for customers. Adaptavist is already exploring these ecosystems and our strategy in this space will continue to mature over the coming months.
"As Atlassian tools become more strategic for organisations, we are seeing new ecosystems and businesses forming around them. So, while we are laser-focused on the Atlassian space, we are also keeping a close eye on the solutions that overlap with Atlassian that enable our customers to deliver real value to their business."
Simon Haighton-Williams,
CEO, Adaptavist
Hot on the trail of our executive update, the wider Adaptavist team provided a more granular look into our product roadmap and plans for leading Apps including ScriptRunner, and Project Configurator. In addition, the team also delved into key insights around the launch of our new training platform, Learn for Jira, and integrations with the likes of Tempo software, Slack, and Trello, to name a few.
Success is all the sweeter when shared with our partners
Before information overload set in, proceedings moved swiftly on to the eagerly-awaited Partner Awards ceremony 2020!
As an organisation renowned for its fun social events, Adaptavist has a reputation to uphold. So, we didn't let the fact that it was a virtual event get in the way of hosting our customary swag and cocktail/mocktail after-party festivities. 
With a sparkling spritz in hand, and from the comfort of our homes, we raised a toast to all our amazing partners. To recognise the impact they make not just to our business but to our culture and crucially, to our customers.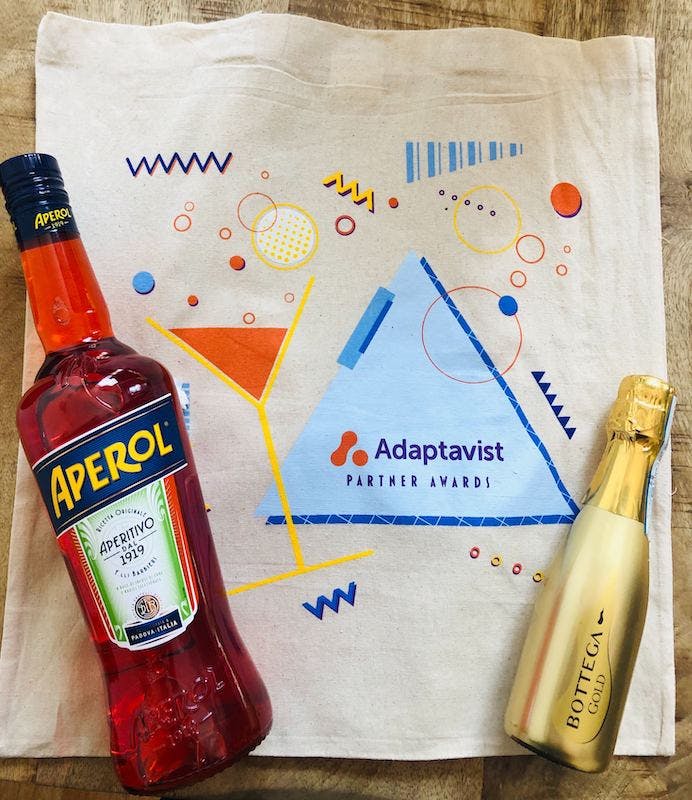 "In addition to the outstanding Partner of the Year award, we also won the Community Response Award. We are absolutely delighted to receive it for our commitment to setting up a Confluence-based Covid-19 platform in literally no time - bringing together Atlassian, Amazon Web Services (AWS), and many App Vendors from the ecosystem like Adaptavist to support the cause. Both awards mean a lot to us and prove we can achieve great things together"
Lars Bachmann,
Head of Sales, Atlassian Evangelist, Demicon
Every partner is a winner in our eyes, but this year there are a few who deserve special recognition.
Congratulations to all our worthy 2020 winners!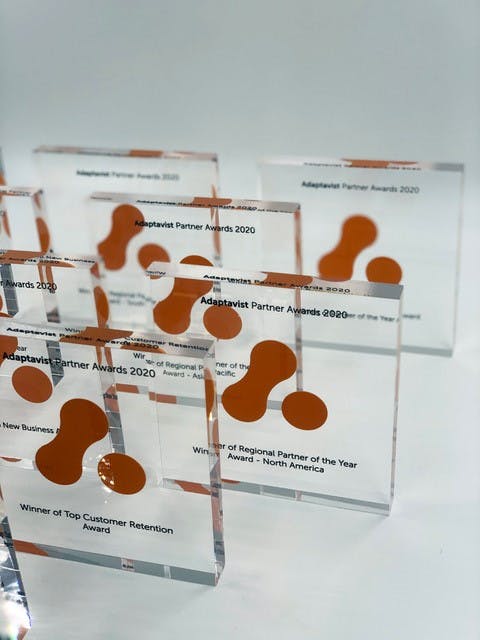 "The Adaptavist Partner program has grown from strength to strength over the last two years and we were thrilled to recognise the partners who have gone above and beyond for our customers and theirs."
Oriana Marcolongo,
Channel Manager, Adaptavist
Strong partnerships start with synergy, not similarity
In an increasingly complex and ever-changing world, no one person or organisation has all the answers. When we're willing to embrace new partnerships, share our diverse expertise, and work together toward a common goal, the sky's the limit to what we can achieve.
We're always keen to forge new partnerships with organisations as passionate about customers and technology as we are. Could you be what we're looking for? 
Let's chat today. https://www.adaptavist.com/partner-programme/channel-partners