What is a day in the life of a UX designer really like?
A few weeks ago, while we were enjoying drinks on our office rooftop a colleague asked me, "As a UX designer, do you do the same things every day?" I was just about to dive in and give my usual spiel about the structured chaos of my day-to-day life when it got me thinking. They can't be the only person curious to know more about what goes into product design and user experience (UX). So, I decided to share my own insights and experiences of what it's like working as a UX designer at Adaptavist.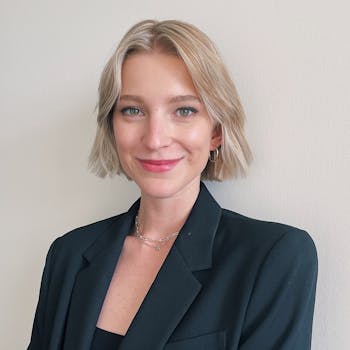 Anya Poluianoval, an Associate UX Designer at Adaptavist, part of The Adaptavist Group
So, what exactly is a UX designer?
User Experience (UX) design is not a new concept; it's been kicking around for over a decade now. If you use websites or apps on your phone, you probably have a rough idea of what the term means. But few I imagine, know what the role involves day to day. 
The truth is it varies, depending on a few factors like the size and scope of the organisation you work for. Whatever the role looks like for you, the overriding goal of any UX designer is to design a product that solves a real-world problem and delights its users.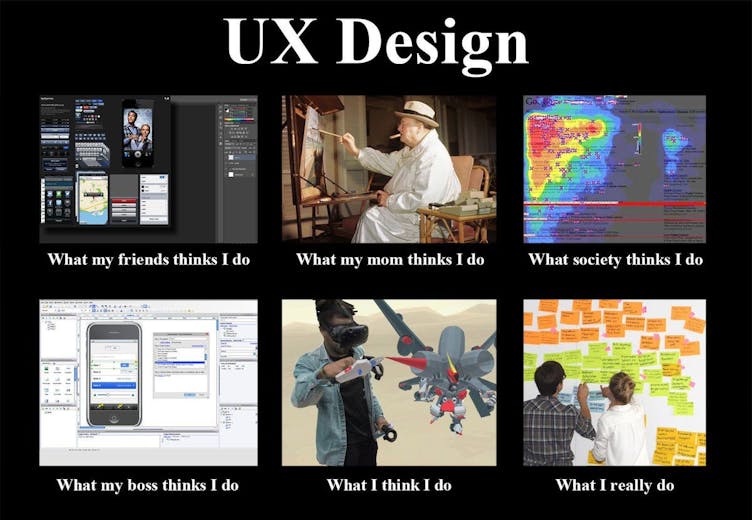 So let's take a closer look at what I do day to day.
First, let's lay some ground assumptions:
Let's say I have 8️⃣ hours to allocate to different tasks, which is a 100% of my day
I also have 2️⃣  different products I am working on concurrently: a Slack app Workflow Steps for Jira & a Confluence app Content Formatting Macros - check them out 😉.
There are 6️⃣ main components to each project, including discovery research, ideation, wireframing, getting buy-in from stakeholders, testing solutions, and coordinating work with other team members (panicking you're not meeting the deadlines goes without saying🥴).
Based on the stage of the product or feature development I'm working on, my daily tasks can vary significantly. Let's look at some examples.
🔍 Problem discovery
During this phase, I have to conduct quite a lot of research in a relatively short time to glean as much information on the problem space as possible. Everyone, including me as the UX Designer, have their hands on deck to grasp the size of the opportunity window and define how we can make the most from our collective team skills. 
My primary responsibilities at this stage are:
Planning for research and team activities.
Running design thinking workshops.
Facilitating research studies to discover potential target users' pain points.
Analysing qualitative customer feedback alongside quantitative data to identify value. gaps in the existing market solutions.
Based on the findings, create user personas to share with the team.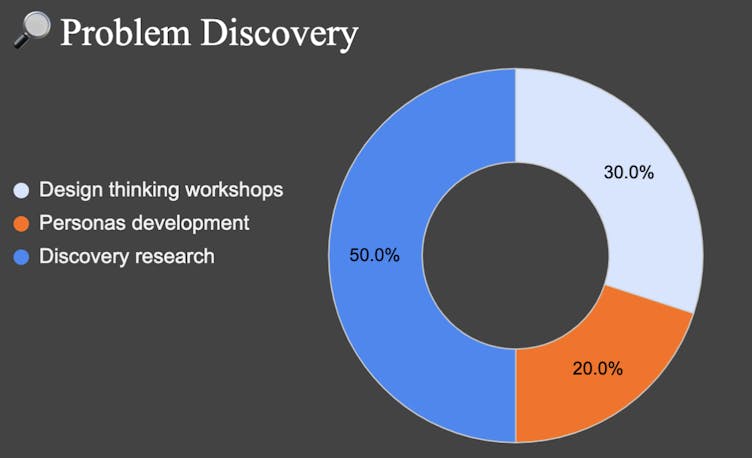 👩🏼‍💻 Finding solutions
At this point, we have a clear understanding of the user problems. Next, we need to run workshops with the team to brainstorm how we want to address them. A big chunk of this work cycle involves working closely with the rest of the product team. Everyone gets in the virtual room to contribute their unique ideas to find the perfect solution. I love this stage of my work as I am always fascinated by the fruitful insights each person brings from their area of expertise. We then convey our ideas and findings to the rest of the group using tools like Miro, Balsamiq, Loom and Figma.
Once we have narrowed possible solutions down to a few major themes, I take myself off to an empty room in the office, put on my favourite DJ, Fred Again… and get lost in the flow. This is the part of the process where ideas come to life in their primary form before getting shaped further by the product team, Business potential customer feedback and feasibility assessments.
Advocating for the ultimate user experience, even if it means using extra resources, is the biggest challenge and excitement of this work cycle. Painting a better vision of the ideal future state through rapid prototypes and storytelling helps achieve buy-in from the rest of the team and senior leadership stakeholders.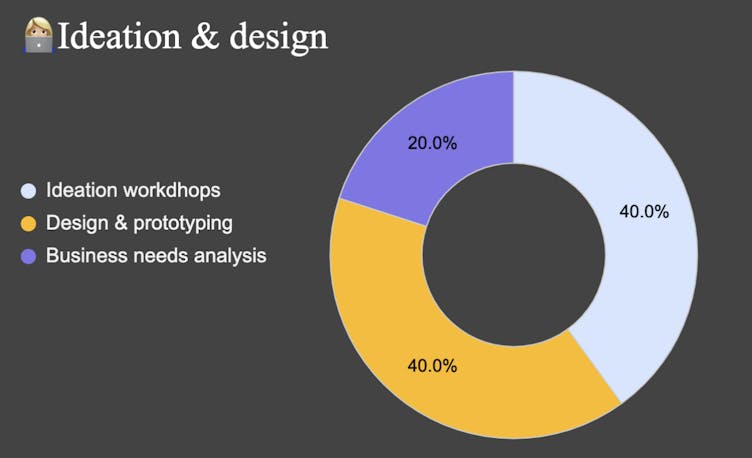 💡 Testing ideas
An essential part of the designer's work is to ensure their designs are usable, accessible and delightful for users. Evaluative research helps reveal design pitfalls so you can fix them before investing $$ in development.
Before a product or feature MVP can hit the market, we run usability and A/B tests to ensure our solution meets customers' expectations. Based on these findings, we then have the opportunity to improve and iterate on our designs if needed (sleeping better at night knowing we prevented a possible fiasco).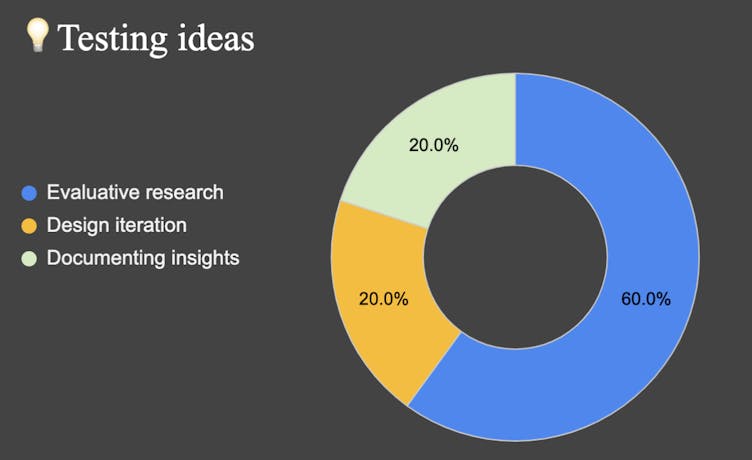 What I love most about being a UX designer
The thing I enjoy most is the diverse responsibilities that come with the role and the fact that every day is different. I love never being bored or having to do repetitive tasks. Each design inquiry requires a creative approach and a unique solution. Sometimes the constant switching between tasks is challenging but it's also what makes my work exciting and my life fulfilled. 
With two products, eight hours a day and endless opportunities to improve the user experience, here's a glimpse into the week of a UX designer (simplified to absurdity, but gives an idea!)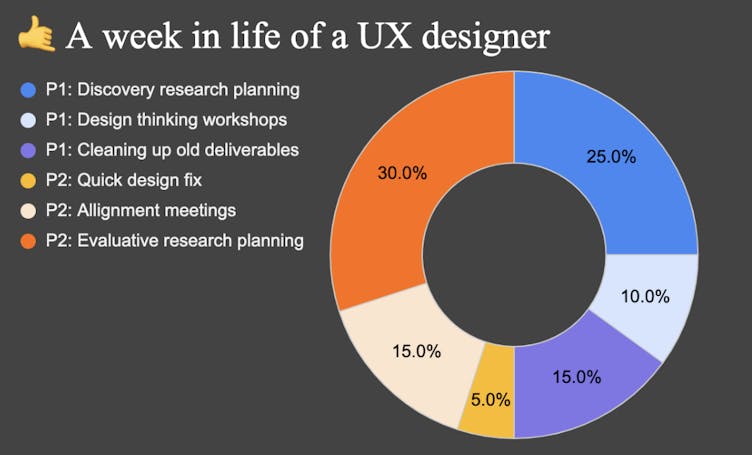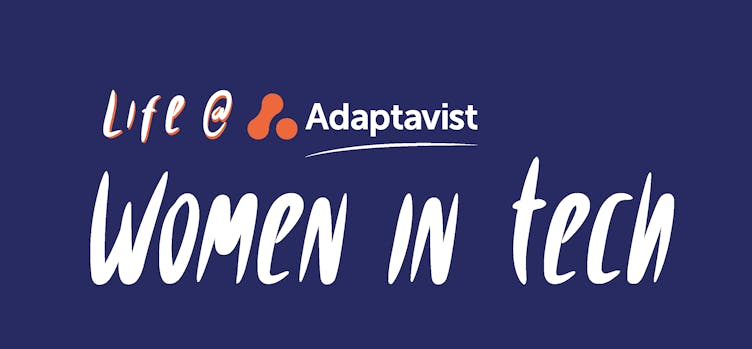 Continue the conversation
Watch our Women in Tech webinar, to find out more about our technical roles, life at The Adaptavist Group, and what it takes to be a woman in tech.
Be inspired