Adaptavist partners with Ascent Soccer to transform opportunities for youth in Africa
Adaptavist is proud to officially announce its new two-year partnership with southeast Africa's Ascent Soccer on the International Day of Charity. 
Ascent Soccer's program delivers opportunities for this underserved region through soccer, scholarship, and global pathways that put people and the planet first.
As Ascent's exclusive 'Scholarship Pillar Partner', Adaptavist will support their world through fundraising, mentorship, and academic innovation to expand their transformational opportunities for youth, staff, and communities across southeast Africa.
The collaboration will initially support Ascent's academic program in sustainability, stewardship, and compassionate problem solving that nurtures grounded leaders for the common good.
Adaptavist's focus on transformation—and recent acquisition of South Africa's Gravity Works—presents a natural fit with their people-first approach and commitment to culture, structure, and behaviours to deliver sustainable change.
Founded in 2014, Ascent Soccer is a scholarship and talent development program based in Malawi and Uganda. Ascent Soccer empowers youth in need to pursue their talents and achieve success, inspires and nurtures young people to lead by example, and to believe in their ability to transform themselves, their communities, and the world.
"We've been working closely with Adaptavist for over three years, and we're thrilled to take our partnership to the next level," said Ascent Soccer Co-founder Adrian Bradbury. "Adaptavist's culture and team ethos are evident in all that they do. We're confident they will not only be an engaged partner, but one that leads, and pushes our scholars and us to grow and truly transform soccer, scholarship, people, and our planet, where it's needed most."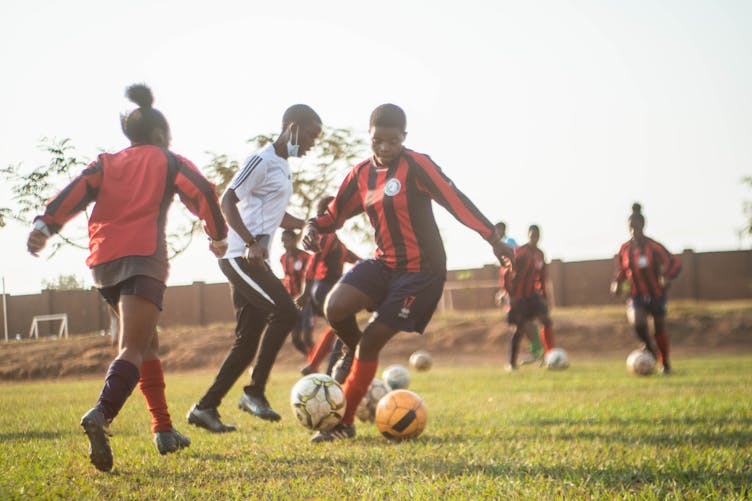 About Adaptavist
Adaptavist is a global technology and innovative solutions provider, helping organisations boost agility and overcome the challenges of digital transformation. Founded in 2005, its team spans over 600 employees globally, with an 18,000+ customer base representing more than half of the Fortune 500. Adaptavist supports customers with applications, consultancy, agile implementation, app integration, training, managed services, and licensing solutions—through strong partnerships with Atlassian (a Platinum Atlassian Solutions Partner and a Platinum Marketplace Partner), as well as partnerships with Slack, AWS, GitLab, Aha!, monday.com, Temporal, and more. The company has been awarded the Queen's Awards for Enterprise and Deloitte's Technology Fast 50. 
About Ascent Soccer
Ascent Soccer empowers talent and promise in Malawi and Uganda as the greenest soccer academy on the continent. They focus on the region's poorest communities and its high-need boys and girls. Once identified through national grassroots programs, Ascent Soccer delivers comprehensive education, critical life skills, character development, nutrition and health care, and world-class soccer training and pathways.