Does it sometimes feel like you're spending too much time switching between instances in Jira and Slack? Are you frustrated by the lack of integration between the two and feeling less productive as a result? Don't worry; you're not alone, and your Slack friends at Adaptavist are here to help.

Introducing Workflow Steps for Jira. Our app enables you and your teams to automate common Jira interactions without leaving Slack. Helping you to save time and supercharge your productivity, Workflow Steps for Jira allows you to power up your Jira workflows in Slack with minimal set-up.

Download our infographic guide for insights on overcoming challenges associated with manual ways of working. Learn how to start introducing automations to boost productivity, save time and achieve more with Workflow Steps for Jira. You'll also get access to popular, ready-made workflow templates to help users get started quickly.
In this infographic you'll learn:
Useful tips to help you boost your productivity using the app.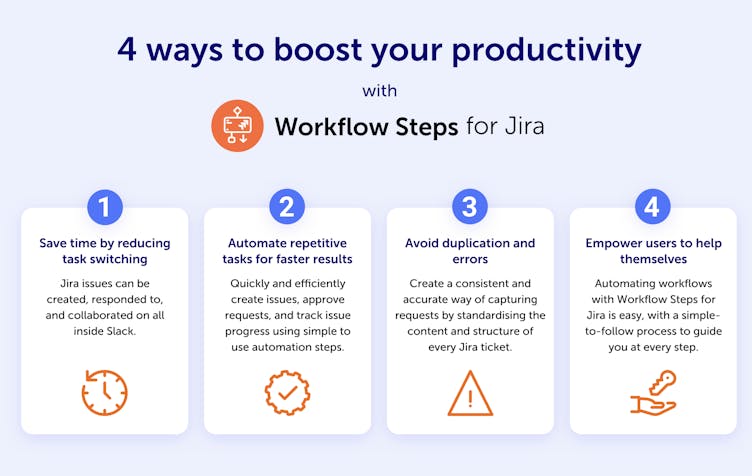 How Workflow Steps for Jira has helped our customers, and how much time you could be saving.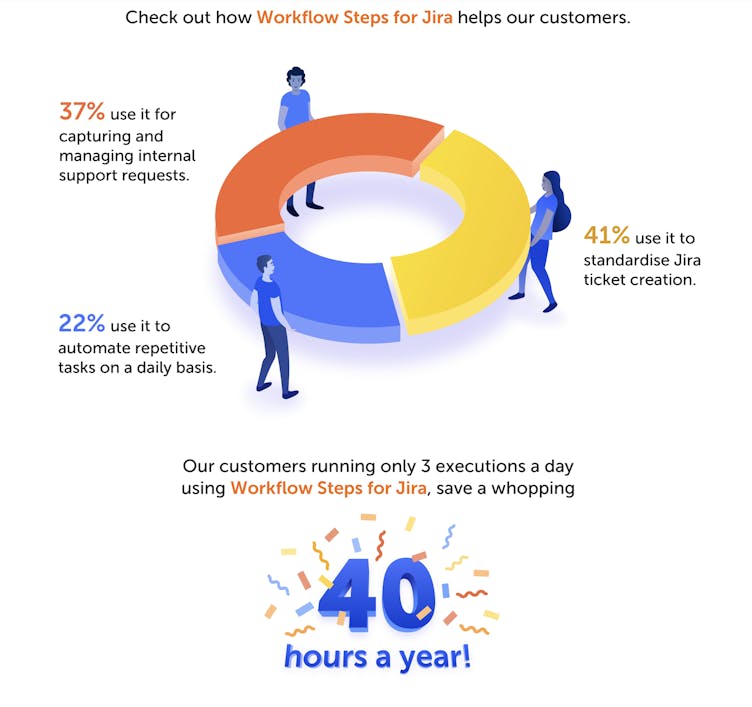 How to get started with our ready-made templates and much, much more!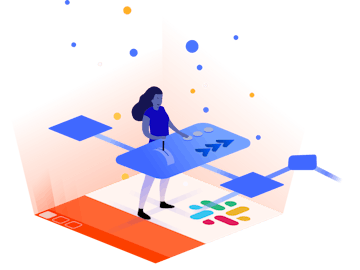 Need further assistance optimising your Jira workflows in Slack?
Talk to one of our Jira and Slack experts