How Adaptavist helped WD-40 Company become more agile
WD-40 wanted to improve engagement between IT and business stakeholders to deliver high-quality projects, faster.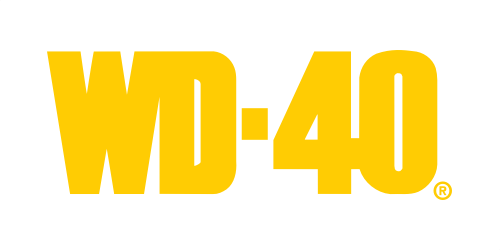 At a glance
Requirements at a glance
Maximise adoption of Agile across the business
Increase efficiency of IT project portfolio management
Achieve a clear real-time picture of project performance
Build engagement between IT and business stakeholders
The solution: Adaptavist Professional Services
Adaptavist helped WD-40 drive adoption of Agile to improve stakeholder engagement and deliver high-quality projects at scale. Find out more about Adaptavist Professional Services.
Results at a glance
Better predictability of project completion timelines
Complete visibility of project requests to enable cost and benefit analysis
Real-time project reporting to track work against capital and operational expenditure
Improved collaboration between IT and business stakeholders through company-wide adoption of Jira and Confluence
The customer
The WD-40 Company, based in San Diego, California is a manufacturer of household and multi-use products, including its flagship lubricant, WD-40 (Water Displacement, 40th formula). WD-40's signature rust-preventing, degreasing formula was initially developed for the aerospace industry in 1953, before being introduced to the broader consumer market in 1957.
Since then the company has grown from strength to strength. With a team of almost 450 WD-40 people, the company now successfully markets its products in over 176 countries and territories around the world.
The challenge
A clearer view
Achieving a clear and real-time picture across all IT projects from conception to execution was at the heart of WD-40's drive to become more agile. When Adaptavist first met WD-40's Director of IT Strategy, Doug Cyphers, a lack of visibility across the IT project portfolio was making it difficult for his team to assess business requirements accurately and forecast delivery timescales. 
Agility as standard
Establishing strong engagement between the IT organisation and business stakeholders was key to ensuring complete transparency. The company had already invested in Atlassian's leading collaboration tool, Jira, but they needed to drive adoption of Agile to maximise the potential of the tool. It was clear that WD-40 needed help to become truly agile, maximise their use of Jira, and implement a more effective methodology for managing their IT project portfolio.
The solution
Adaptavist's engagement with WD-40 started with a deep-dive of their requirements and goals, before agreeing on key deliverables. Joint presentations from Adaptavist and WD-40 were delivered to key teams on using Jira and how it could help the adoption of Agile across the business.
Team members were briefed on what they were being asked to do and in particular the benefit of taking the new approach, as Doug Cyphers noted 'the team believe in Agile and have a decent amount of real-life experience and conviction' to ensure its success.
A few weeks later, follow up meetings, briefings, and product demonstrations were held with the WD-40 team, to give people a chance to ask more questions and raise any issues or concerns. By now Adaptavist had created dedicated spaces in Confluence and Jira to help the team break view and track the progress of deliverables. 'Basically,' says Cyphers 'you helped us bend the tool to deliver the vision we had.'
Communicating for change
Effective communication was crucial throughout the entire engagement. The WD-40 team was able to post requests and questions to Adaptavist via chat, providing feedback and insights as they worked on rolling out new processes and behaviours. 
Adaptavist were on hand to make any necessary changes to the scope along the way. For instance, creating custom Jira fields vital to WD-40's needs but not available out-of-the-box. Bi-weekly follow up meetings were held between Adaptavist and the WD-40 IT leaders to discuss any issues in play, identify solutions and make any necessary adjustments.
By collaborating closely together, both teams were able to generate new ideas on how to improve and develop their use of Jira.

"One of the best aspects of Agile methodology is that every two weeks you get to see the work you've completed and know that you're winning. You start to understand what you can complete in a sprint. That helps the team become diligent and purposeful about what it's committed to. The reports then show what's been achieved and it makes Agile a great tool for collaborating and communicating with stakeholders."
Doug Cyphers
Head of IT Strategy
The result
A mere eight weeks from the first introductory meetings, WD-40 Company's IT team had completed two, two-week Agile sprints, both receiving enthusiastic feedback from the teams involved.
Cyphers also believes that the implementation succeeded because it emphasised that Agile is really about bending the framework to meet the needs of each specific team. Meaning, each application will be different. Teams have to develop their own norms and workflows within a common Agile framework. For WD-40 it was not about telling the team 'you will do this,' but rather 'how do you think this could help you?'
Collaborative approach Cyphers found Adaptavist to be "extremely responsive." He recalls that whenever a team member had a question, there was usually little delay in getting an answer. "I could tell you were committed to the success of our project."
In particular, he praises the genuinely collaborative approach:
'Many companies want to shove a standard format down your throat: the discovery phase, the planning phase, then the implementation. To me, that's all fairly bloated. Adaptavist was into listening. It was more what would work for us, rather than telling us what our needs were. It all worked out well.' Doug Cyphers, WD-40's Head of IT Strategy.

"There was an emphasis on the team being able to make Agile their own, which I think was very helpful. The team could see this wasn't just another 'flavour of the week' project; they would get something out of it."
Doug Cyphers
Head of IT Strategy
Adapting to evolving needs
Cyphers believes Adaptavist delivered 'above and beyond.' "When you work with certain companies," he says, "they only provide what is agreed on the statement of work. With Adaptavist, we achieved what was agreed as well as whatever else was needed.' He adds 'you sometimes need to veer from the initial statement of work because of what you learn along the way. Adaptavist went above and beyond through the whole project, and did whatever it took to help us succeed.' 
Adaptavist helped WD-40 take a tailored approach to adopt Agile and Jira to suit their needs. Cyphers believes it to be one of the fastest and straightforward roll-outs of Agile and Jira he's experienced, crediting its success to the 'partnership and the complementary way we (Adaptavist and WD-40) worked together.'

"I've introduced Adaptavist to another department in the process of converting over to an Agile format. I showed them what we've done, and they're extremely impressed with how far and fast we've come."
Doug Cyphers
Head of IT Strategy
About Adaptavist
Adaptavist, established in 2005, is a London-headquartered IT services company providing premium professional services, support, hosting and licenced products to a wide range of national and international clients including over half of the Fortune 500 companies. Adaptavist, an 'Atlassian Platinum and Enterprise Partner', is widely recognised as the most technically advanced Enterprise Partner in the Atlassian ecosystem.
Contact us
For more information email: sales@adaptavist.com

Follow us on Twitter: @adaptavist

Follow us on LinkedIn: www.linkedin.com/company/adaptavist