OKRs are vital for creating focused, agile product roadmaps aligned to strategic goals that deliver value to your business and customers. They help you set a clear direction for your business.
To build agile goal-orientated product roadmaps, you need to consider the what, how and why of product development using the OKR methodology. Building roadmaps this way will help to create value for your customers and deliver your organisation's strategic vision.
To get you started, we have created a handy guide to download, which details the six steps to create an agile OKR-focused product roadmap and highlights the difference between a feature and outcome-driven approach.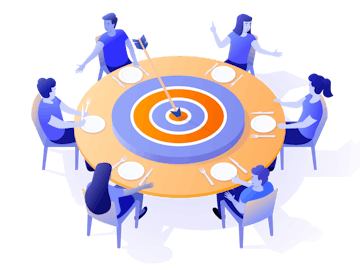 Need help with your OKRs?
Head to our menu of OKR content for more insights and information about OKRs and how they can transform your approach to goal-setting.
Discover more OKR content
Contact us to speak to an OKR expert