Never limit yourself. Learn as much as you can along the way and make the most of all your unique skills. That's the advice Jovanka Jazic, a business development representative at Adaptavist, would tell her younger self. Here she shares why she loves nothing more than talking to strangers and how overcoming imposter syndrome helped her forge her career in tech.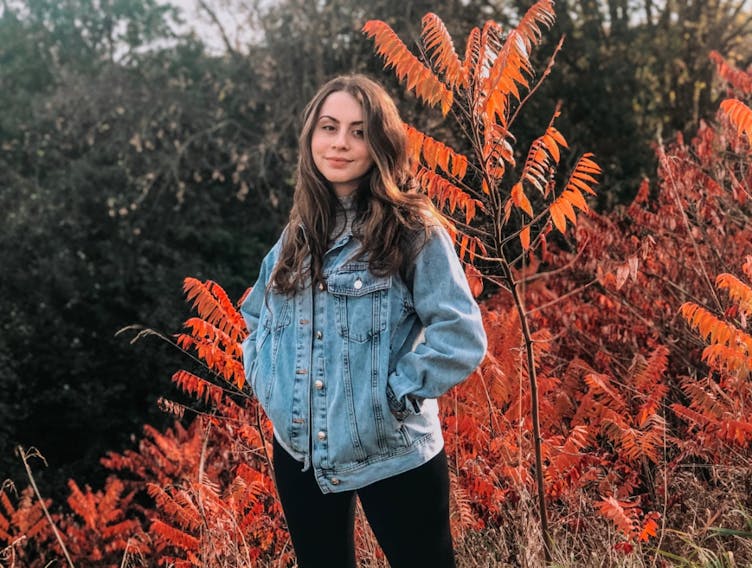 Can you tell us about your current role? 
I am a business development representative (BDR) in Client Services at Adaptavist. In this role, I spearhead any outbound activities from a business development perspective. Day to day, this means helping existing clients grow their capabilities beyond the Atlassian ecosystem while attracting new clients who may not have heard of us. In essence, my role is about connecting with the right people and sharing all the great things we can do to help improve their productivity day to day and accelerate their digital transformation.
What does being a Business Development Representative mean to you? 
I would best describe it as the "jack or jill of all trades". It's a relatively new discipline at Adaptavist, so we are trailblazing our way to success in many ways. Being a business development representative is a role that has allowed me to step out of my comfort zone and grow my confidence in ways I could never have imagined. 
Not only do I have the opportunity to be a brand ambassador for Adaptavist and grow our revenue, but I also get to build great relationships with our clients and positively impact their business. 
How did you get into Business Development? 
Believe it or not, my background is in medieval history. So it's been quite a leap to move into the tech world. At first, I thought about pursuing a career in academia-related work, but I soon realised it wouldn't be the best fit for me. So I ventured off working for the Royal Bank of Canada for a while before discovering Adaptavist. What attracted me most to the role here was the company's focus on finding the right personality and cultural fit over technical skills or experience. So I interviewed for the position, got it, and never looked back.
Did you always want to work in tech? 
I've always been fascinated by technology. Even working in academia, I was always curious about technology. And would explore ways to incorporate it into my day-to-day work. One of my professors was a huge advocate for digital humanities and would encourage us to use creative tools and platforms to make our work more engaging. 
If I could choose between a 10-page essay versus a huge online exhibit, I would be the latter every time. I've always been drawn to tech, but without a background in IT or engineering, I didn't think I could translate that passion into a career. Until I discovered Adaptavist, that is. 
What does a typical day look like? 
Every day is different. Some days, like yesterday, I will have no internal meetings, so I use the extra time to reach out to clients and catch up on admin. Then there are other times, like today, when I have back-to-back meetings. In either case, there are a few non-negotiables that I must do every day. For example, first thing, I check if I've had any inbound inquiries from clients on the topics I specialise in, such as DevOps, ITSM, or agile. 
I then turn my attention to leads I've been nurturing over the past few weeks to check progress. I never go in blind. A certain level of strategy goes into every client contact, depending on their requirements, so preparation is always essential. In addition to client outreach, I mentor other team members to help them get up to speed. I guess, like most people, there are repetitive aspects of my work, but there are also many exciting parts, like the chance to craft something new for clients that we have not done before. It's the best feeling. 
What is a memorable moment in your career so far? 
It has to be going to Nashville for the Agile 2022 conference. By far, it was one of the happiest weeks ever. I was totally in my zone. I am very much a people person, so getting to be at a booth and talking to people all day is so much fun. I thrive in that kind of environment. The opportunity to represent Adaptavist there, learn from so many brilliant colleagues, and simultaneously grow my business development skills meant so much to me.
What's the best part of your job? 
There are many things about my job that are amazing. The best part is that I'm not limited to one specific thing. I'm not limited to one offering like Atlassian, GitLab, or Agile. I can touch upon quite a bit of everything. I also love to talk to and learn from many people, internally and externally. And in the process, expand my knowledge of all the products and services we offer at Adaptavist. 
I've been lucky to meet some awesome clients from different companies and industries and help solve problems causing them a great deal of turmoil and headache. Being able to reassure them and put them at ease during a 15-minute conversation is probably one of the most rewarding parts of my job. Seeing the relief on their faces that someone can help solve a problem they didn't think possible makes me so happy and excited. 
What do you want to do next with your career?
It's a tough one. Traditionally with sales and business development roles, the natural progression is to move on to an account management role. It's a well-trodden path that many people choose. But I've also seen people move on to other roles outside the space. So if I'm honest, I haven't figured out my next move, but I am working on it. There are so many opportunities at Adaptavist; I want to keep my options open for now. And that's ok because there's no rush to decide. I'm enjoying my day-to-day right now, and if I have to wait a few more months to figure out exactly what I want to do next, that's fine by me.
What's it like working for The Adaptavist Group? 
No exaggeration; it's probably one of the best things ever to happen to me. The support and encouragement I've received from day one have been amazing and have not dwindled even slightly. I feel confident and empowered to reach out to everybody, from my direct line manager to my coworkers, to our CEO, without feeling scared or intimidated along the way.
Working here has given me the confidence to succeed in my day-to-day and long-term career. I appreciate everything the company does to keep us happy, challenged and motivated. And to grow outside your current role. For example, in the first six months of this job, people were already asking me what I was thinking of doing next. There's no trying to pigeonhole you in a specific role or limit your aspirations to one business area. They genuinely care about your success and your happiness. I honestly believe if more companies acted this way, they would retain talent more and bring some fantastic people in along the way. 
What advice would you give your younger self?
Stop worrying so much. It will all work out in the end. Everything you do today will impact tomorrow, a year from now, and five years from now. Focus on learning as much as possible along the way; it will only benefit you further down the line. Never put yourself in a box when it comes to your abilities. Just because you studied history doesn't mean you have to stick to that path. There are so many opportunities to explore, so never limit yourself and make the most of all your unique skills. 
What has being a woman in tech meant for you? Has it impacted your career or experiences? 
Maybe because I haven't come from a technical background, I don't see myself as a technical expert. Instead, I am the person that brings all the correct technical people into the right conversations. Even though sales is a male-dominated field, I've never considered it a barrier. I've been lucky to always have the same opportunities as any other person on my team, regardless of gender. I've never felt that my male counterparts got more support or favour than me. Whether it be my line manager or The Adaptavist Group, I've always been encouraged to succeed no matter what.
Of course, it's the effort that you put in, at least on my side, that's going to benefit you long-term. Being a woman in tech, especially in my role, has given me a lot of confidence to reach out to other women who may be considering a sales development or business development role in a tech company. It's great to share what I've learned, especially what I wish I had known when I started in tech. I hope my experience urges other women to think they too can succeed and have the ability to get to where they need to be in their careers.
Anything else you would like to add?
You don't have to be a technical expert to excel in tech. A willingness to learn new products, services, and tools is far more important for many roles. Your confidence will grow with experience. I truly believe that everyone on my team has the ability to learn the technical knowledge they need to succeed. Embracing a growth mindset is the most important thing.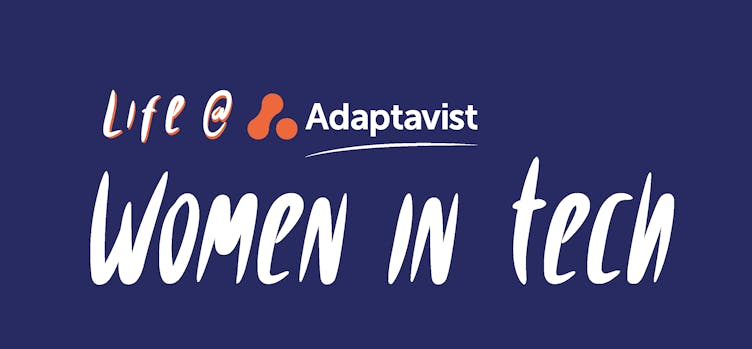 Continue the conversation
Watch our Women in Tech webinar, to find out more about our technical roles, life at The Adaptavist Group, and what it takes to be a woman in tech.
Be inspired