Embrace the uncomfortable; it's where the magic happens. That's the advice Cara Benetti-Longhini, an Agile Consultant at Gravity Works would give her younger self. Here she discusses why staying true to your values is important, how flexible working helps her find balance in her life, and how an African philosophy influences her work.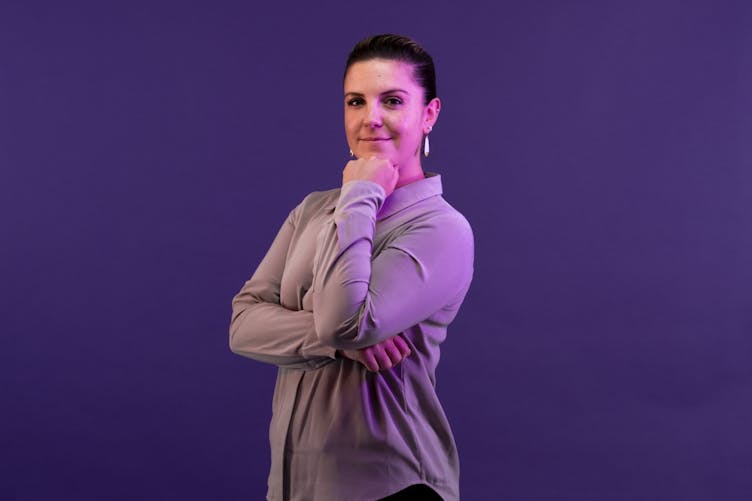 Can you tell us about your current role? 
I am an Agile and Organisational Development and Design Consultant for Gravity Works, part of the Adaptavist Group. I am a registered Organisational Psychologist who loves all things agility – values, practices and behaviours. If you ask me, it's a match made in heaven. I have a deep passion for people, and I strive to empower individuals, teams and organisations to function optimally and find joy in their work. My life mission is to make people awesome and the workplace a happy place.
What does being an Agile and Organisational Development Consultant mean to you? 
It means a lot more than what the title suggests. In a nutshell, I'm a coach, a thinking partner, an advisor, a listener, a hard-to-face mirror, or a doer, depending on what teams need from me at any given time. My philosophy is to meet people where they are, help them realise their journey to greatness, and encourage them to take action to get there. 
We all come with our own baggage, perspectives, biases and situational contexts, so there's no one size fits all approach for everyone. Ultimately, when we treat people as people, we can really tap into their potential to reach new heights.
What are you responsible for? 
In collaboration with three other agile coaches, I coach teams to become high performing, connected, and psychologically safe through adopting new ways of working, cultures, behaviours, and mindsets that help them reach their goals.
How did you get into your Agile and OD Consultant role?
Funny enough, it wasn't part of my career path at first and I kind of "fell" into the role. In my previous roles, I worked mainly in Change Management and Human Resources before I was invited to be part of an agile transformation program as a People Coach. I fell in love with human-centred agility and how well it marries with psychology. The rest, as they say, is history.
Did you always want to work in tech? 
Initially, I had no interest in working in tech, it felt too male-dominated, and I thought my skill set wouldn't be the right fit. However, after working with some fantastic people in the technical field (by coincidence), I realised my expertise would be extremely valuable in the space. 
Technology is ever-changing and evolving. But in order for it to make a positive impact in the future, everyone must have a seat at the table, regardless of gender, perspective, or expertise.
What does a typical day look like? 
It is never the same day twice. Because people, their relationships and journeys in transformations are so unique, each day is different. To help people adopt new ways of working, I have to be more empathetic and conversational some days, while others require me to be more creative and influential. The concept is about helping people to help themselves; they usually know the answers; it's just about helping uncover them. 
What is a memorable moment in your career so far? 
Oh, that's a tough question; there are so many to choose from. 
The one I am most fond of was when I remotely coached a team who were quite immature and often seen as the ugly stepchild who would not meet expectations. I facilitated a few workshops and learning sessions that required them to be vulnerable and open themselves up to one another about their skills, fears, worries, doubts, strengths, weaknesses, and aspirations. 
It was difficult, but with time and a lot of uncomfortable spaces, they opened up with one another and to the coaching journey. In such a short time, they built themselves up and created a sense of community, belonging and drive to overcome all their challenges. To be a part of such a phenomenal experience was truly humbling.
What's the worst part of your job? 
Dealing with people who are fixated on certain ways of doing things and refuse to consider others' perspectives and suggestions or take responsibility for negatively impacting people's lives.
It takes a lot of energy to work with these people daily and help them find "the light." But it is part of their journey, and I enjoy the challenge because it can be very rewarding. It is a hard pill to swallow when you have to accept that you cannot win them all.
And the best? 
When I walk away from a team or individual knowing they can do it on their own, are no longer dependent upon me, and will spread their awesomeness along the way to truly pay it forward.
What do you want to do next with your career?
I would love to get more involved within the Agile Human Resources (HR) space. I really believe that if we can impact business areas that play a significant role in organisations' operations, we can start to put people at the top of the agenda and shift the focus in a meaningful way.
What's it like working for Gravity Works as part of The Adaptavist Group? 
Freaking AWESOME! I met an amazing group of people who get me, believe in me, and help me achieve things I never thought possible. We challenge one another in safe ways to grow and test the unknown. Nothing is too great, too big, too much or impossible with my Gravifamily. I feel a sense of home and belonging when we are together, something I have yet to experience anywhere else. The potential we have together is electrifying.
How do you use The Adaptavist Group benefits?
I like to use flexible work to help me navigate and manage all aspects of my life. I can make time for special occasions, personal appointments, and self-care. I get to work in beautiful places around South Africa, which makes life even more special.
What would you have told your younger self about work? 
Finding comfort in the uncomfortable is where the real magic happens. It's all about the journey, not the destination. To discover who we are and what we were meant to give to the world, we must experience difficult things (the things we did not necessarily plan for).
What has being a woman in tech meant for you? Has it impacted your career or experiences? 
My experience has taught me never to back down or back away from the things that I value most or believe in, even when I am the only one bringing in a particular perspective, challenging the status quo or fighting for a different tomorrow. Stand strong, as you can inspire those around you who might need a little more courage and confidence to believe they have a place and voice that can change the world. 
Anything else you'd like to share? 
Gravity Works and The Adaptavist Group are commended for upholding an African philosophy that I hold dear to my heart – Ubuntu. Ubuntu means humanity and can be translated as "we are because of others". 
Since I started here, I have felt a strong connection with everyone. There has been openness and honesty in sharing stories, no matter how difficult they may be. I have learned a lot about what it means to be vulnerable and give yourself openly without expecting anything in return. I believe we all have a responsibility to build each other up and organisations like Gravity Works bring that to life. I feel very fortunate to have my path lead me here, and I cannot wait to see what the future holds... together.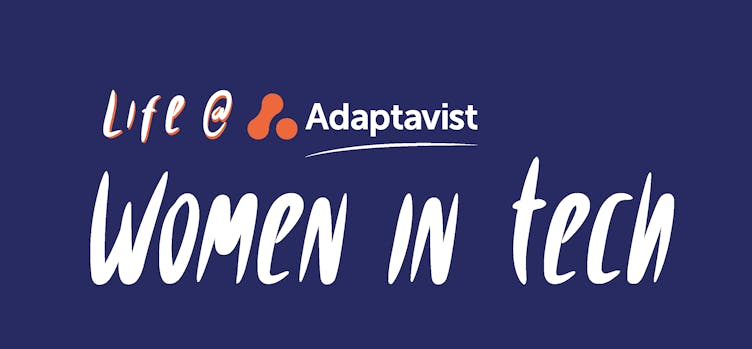 Continue the conversation
Watch our Women in Tech webinar to learn more about our technical roles, life at The Adaptavist Group, and what it takes to be a woman in tech.
Be inspired