"What's so great about monday.com is the ease of use, and now, with all of us working from one platform, work is so much more fun!"
Jeorg Klucklman,
VP Marketing at Software AG
Greetings friends. We're back to kick start your week in the best way possible with some more monday.com tips from your friendly Adaptavist team.
In this edition of our monday.com blog series, we'll be giving you some top tips on how best to use monday.com for marketing. So let's dive into some of the common pain points marketing teams face every day, and how monday.com can empower you to make those challenges a thing of the past, looking at five monday.com use cases. 
So long silos, hello monday marketer
We marketers are a sociable bunch. We work best when we're working together.

The keys to a high-functioning, high-performing marketing team are strong collaboration, clear communication, and ensuring all team members are aligned on overall business processes, messaging, and strategy. 

One of the biggest challenges facing marketing teams of all sizes, in all industries, is the dreaded 's word'. Silos.

Marketing teams across the globe have faced unprecedented disruption over the last two years. According to the 4400+ global workers we surveyed in our latest Digital Etiquette Report, 40% feel their organisation has too many tools, highlighting the need for them to be better integrated for productivity and efficiency.

The pandemic has forced us to adapt our ways of working, and change how we manage our marketing initiatives and for many, this has resulted in people working in isolation, and the adoption of multiple different platforms to try to compensate.

The problem this presents is that it often leads to fragmented working practices and teams, projects, and tasks become (you guessed it) - siloed.
Introducing, monday marketer.
What is monday marketer?
Equipping your teams with insights to demonstrate the impact of their marketing activity, monday.com's monday marketer product is the ultimate tool for managing all of your marketing and creative initiatives in one place.

Whether it's providing high-level overviews of marketing strategy, aligning your people through automated campaign planning, or end-to-end streamlining of marketing processes, monday marketer is one tool for all your creative needs.
Click here to get started with monday marketer
Now that you know what monday marketer is, let's look at some specific use cases, demonstrating how you can start supercharging your marketing initiatives using monday.com today!
How to use monday.com for marketing - five use cases for monday marketer
1. Campaign management
When working on delivering a successful marketing campaign, I need to work from a strong campaign brief.

The brief must clearly outline the strategy, messaging, marketing initiatives, asset requirements, and project deadlines. It needs to be agreed by all stakeholders, so that everyone is aligned and clear on what needs to get done, and when. 

One of the most common pain points for marketers, and a severe roadblock in the successful delivery of marketing campaigns, is the lack of a clear, agreed-upon brief from the start of your campaign.

Like ripples in a pond, this only leads to further issues down the road as you look to progress your campaign. Miscommunication and repeated back and forth between teams, mismanagement and misunderstanding of deadlines and approval processes, can all ultimately result in hidden costs and unexpected delays.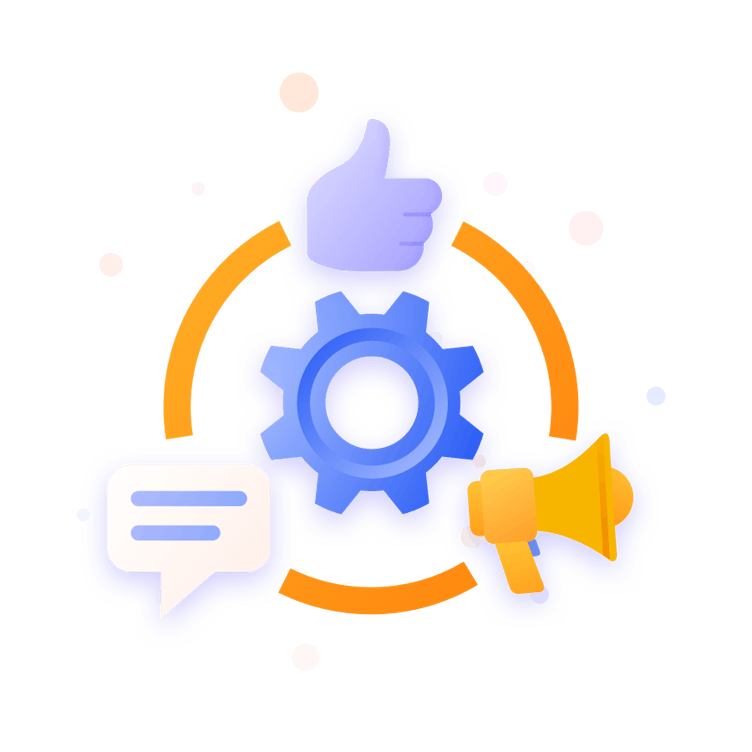 With monday marketer, it's easy to create campaign briefs and get them approved. 

It also eliminates the need to recreate complex project workflows from scratch every time by allowing you to create project templates for the entire campaign lifecycle, saving you time for the next marketing campaign you're looking to launch.

One of the most critical aspects of managing a marketing campaign is keeping track of project spend.

You need to monitor your spending to make sure you stay within your budget, and be flexible to adapt to changes. 

Perhaps some of the paid activity isn't performing as well as you'd hoped, and you'd like to reallocate spend elsewhere.

You can easily get a high-level overview of spend and performance with monday marketer, optimised across all channels in real-time, allowing you to provide your stakeholders with detailed post-launch analysis and a more realistic overview of ROI.
2. Content marketing

We've all been there before.

Trying to find workarounds in lieu of a master or editorial content calendar. One of you will be working from Excel, the other from Workfront or similar tools.

The problem this creates for content marketers is that, even with the best of intentions, content creation and requests become bottlenecked and strategic, planned publishing of content gets lost in the shuffle.

With team members using different tools for content needs, you often end up with multiple team members trying to post content on the same day, or days gone by where no content is being published at all, despite being ready to go. In short, it's a breeding ground for content silos.

Use monday marketer to keep editorial calendars and content production processes aligned, so all of the moving pieces stay on track, even when timing and deadlines shift.

What monday marketer provides is a central hub where your content team can capture ideas, plan the content calendar, assign work, track each step of the development process, and manage reviews and approvals.

monday.com's workflows can be customised to standardise the content production process, so everyone knows what steps need to be taken to successfully create, approve, and publish content.

Within these workflows, you can ensure responsibilities and deadlines are clear, and everyone knows what stage each piece of content is in (for example, use the column section to show when a piece of content is 'in progress', 'in review', 'approved' etc.)

Whether your content team creates assets for campaigns and events, or for other initiatives like weekly blog posts, monday marketer can help them organise the entire workflow from start to finish.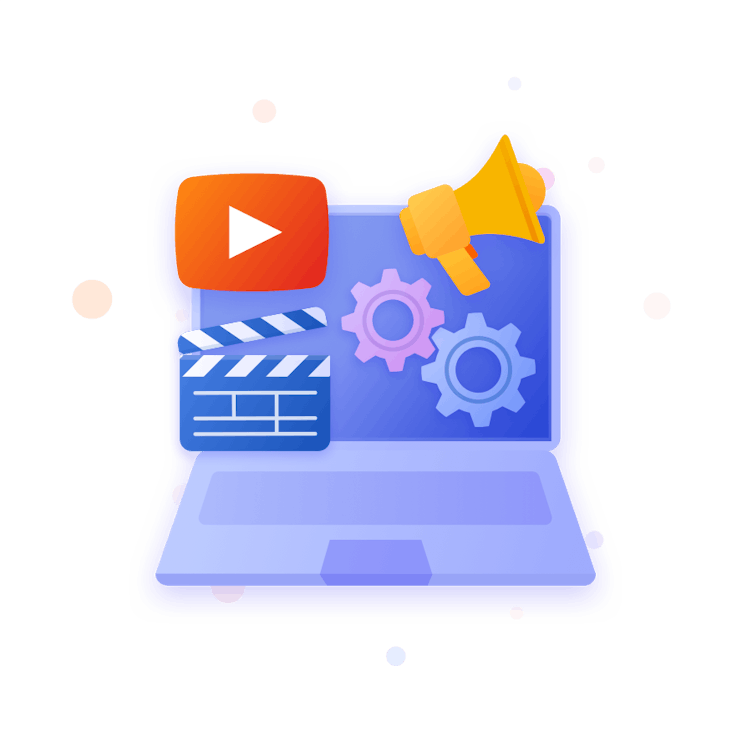 3. Events management

monday marketer allows event planners to plan and manage the entire event lifecycle in one platform. They can create tasks, track stakeholder feedback, collaborate on creative assets, manage vendors and approvals, and attach event documents in one system.

The monday.com mobile application enables event managers to have immediate access to the event plan and operational details while onsite at an event.

Event marketers can plan events faster with this product, so they don't need to create a plan from scratch, and instead, can focus on optimising how their team runs events.

Use forms to manage the registration process and collect post-event feedback, the status column for attendance confirmation or event status, or the Gantt view to manage event deadlines. All of these features (and more) are available in monday marketer. 

You can also integrate monday marketer with your existing event management tools including Eventbrite, Twilio, Outlook, Gmail, Mailchimp, Hubspot, Facebook, and LinkedIn.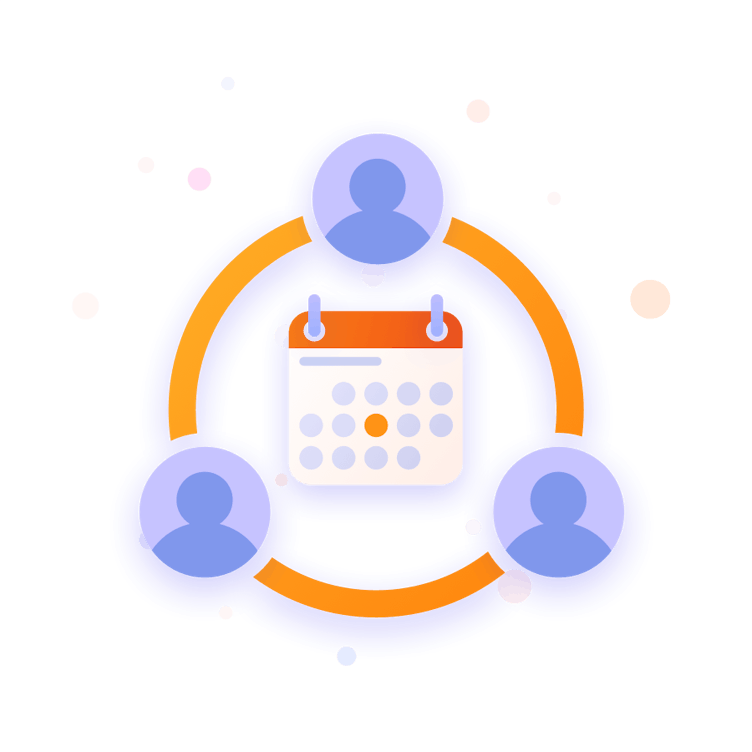 4. Product launch
Like the successful delivery of a marketing campaign, the coordination and execution of launching a new product requires all stakeholders to be aligned on the deadlines and launch goals.

Many of the same pain points we identified for campaign management can also apply to product launch, particularly those around organisational silos, and miscommunication around deadlines and expectations.

monday marketer addresses these challenges by providing a centralised platform to plan, assign, and schedule work, ensure consistent product messaging across assets, and allowing you to coordinate with cross-functional teams on dependencies to launch your product (or products).

Use the Gantt view to visualise each stage of the product launch, or dashboards to track your launch's overall progress, performance, and deadlines within one central platform, allowing teams to collaborate on specific tasks for the launch.

Teams can create product launch templates to get started quickly and easily customise plans as needed. This allows you to optimise your workflows for future product launches.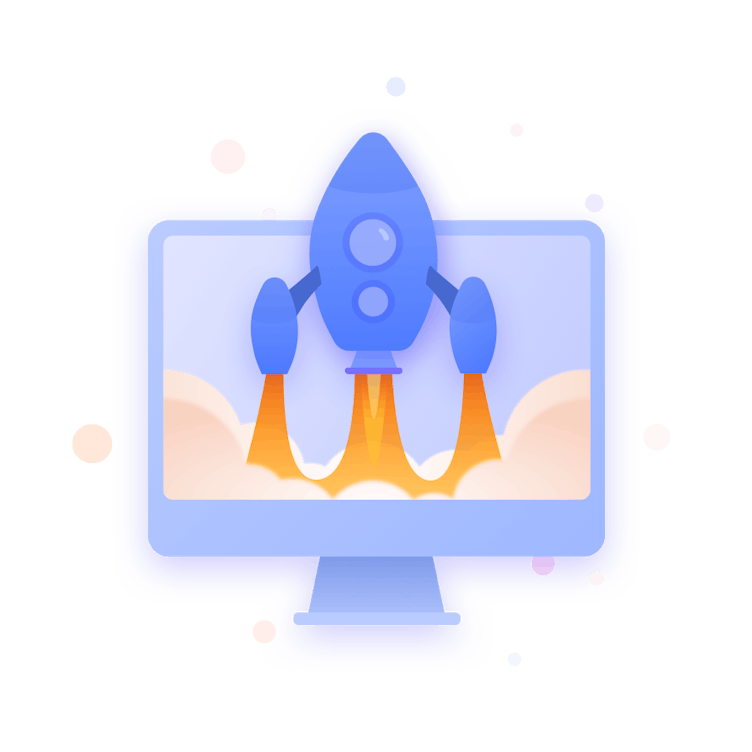 5. Video production
According to the latest Hubspot data, 86% of online marketers use video.

If we were to apply that data to, say, a marketing team of 100 people, broadly speaking, 86 of those would look to use video content in some capacity.

That's a lot of video content to manage.

From ideation to request, production to editing, publication and promotion, several elements go into making a professional-looking video - and that's just to create one!

Use monday marketer to help your teams manage requests and streamline production workflows. Harness the tool to keep your production teams from feeling overwhelmed and empower them to deliver high-quality content.

One of the most common phrases you'll hear in video marketing? (or all marketing, for that matter):

"Can I just?"

By using monday marketer's video marketing workflow templates, you'll be able to gather the information you need upfront (what's the topic? Who are our target audience? What's the deadline?) etc. 

Rather than responding to the "Can I just have a video on this" styled requests, you'll be able to prioritise based on deadlines and workloads to ensure high-quality videos are delivered on time, with a far more manageable allocation of team resource.

Worried about introducing these behavioural changes to the rest of the business?

Don't worry, monday marketer has you covered there too.

It integrates with a number of tools your colleagues are likely already using to make video requests, including Dropbox, Google Drive, Box, Onedrive, Slack, Gmail/Outlook, and Miro.

Work out the tools already in use and seamlessly connect their work to the feedback and approval process in monday marketer.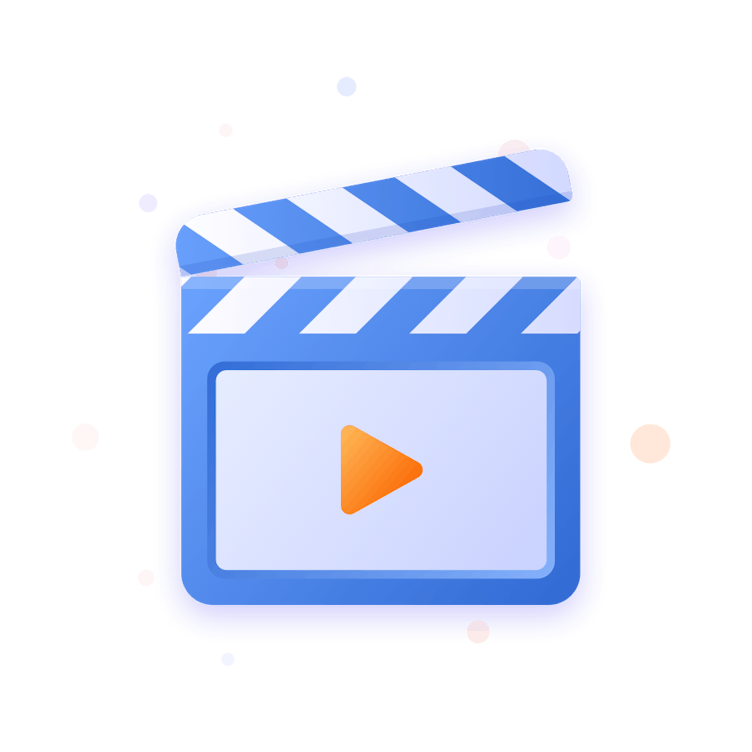 What should you do next?
monday.com for marketing doesn't end there.

We've looked at five use cases for monday marketer, but there are many more within the platform for you to go and explore.

Already using monday marketer? We'd love to hear about some of the workflows you've implemented in your own marketing teams, and any templates you've created that you think would be useful for other marketers out there.

As you can probably tell by now, we're really enjoying using monday.com within our own marketing teams here at Adaptavist. If you're as excited to explore monday.com for marketing as we are but aren't sure where to get started, get in touch today and one of our friendly Adaptavist colleagues will help you figure out what you need to get up and running!

Also, make sure to check out our monday.com hub page for all the latest news, resources and tools to help you supercharge your monday.com workflows.

And as our friends at monday.com like to say, 'Done'.
Contact us