What the Phoenix Project can teach you about DevOps and IT
In business today, we not only have to accept change, we have to embrace it. I recently read a book called 'The Phoenix Project'  that resonates well with my own experience of dealing with changing demands and challenges when running major projects.
If you work in the technology sector in particular, there's a lot you can learn from the Phoenix Project about how to enhance your IT tools and processes to achieve business success.
A novel about DevOps?
The idea of a novel about DevOps (Development and Operations) certainly seemed like an intriguing idea when I first discovered 'The Phoenix Project'. There's no doubt that DevOps is having a significant impact on the technology sector and application lifecycle management.
It's a movement that is sometimes viewed as being at odds with traditional Information Technology (IT) management, sitting alongside Lean and Agile as a different way of dealing with the creation, delivery, and management of technology applications.
The book written by Gene Kim alongside Kevin Behr and George Spafford is the story of an IT manager who suddenly finds himself promoted into a senior role at a fictional American company 'Parts Unlimited'.
Reporting directly to the Chief Executive Officer (CEO), Bill has 90 days to fix an over-budget, failing initiative code-named The Phoenix Project. If Bill fails in his quest to deliver the project, the CEO will outsource his entire IT department!
There are many different industry perspectives on what DevOps means. 'The Phoenix Project' takes a broad view of DevOps. It shows how DevOps is used as a way to integrate IT into the business rather than being a function that runs alongside it.
Bill's journey is one of figuring out how to improve communication and effectiveness across the IT organisation so that it is not longer viewed as an under-performing cost to the business. This drive to transform IT from being a 'business-burden' to a 'business-enabler', is a scenario the vast majority of Chief Information Officers (CIO) and Chief Technology Officers (CTO) can relate to.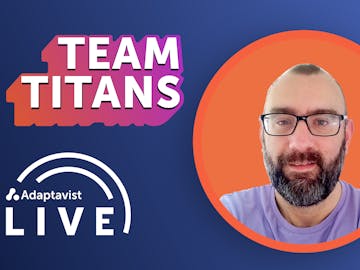 Podcast: Adaptavist DevOps Guru Matt Saunders on Team Titans
Three-way-thinking
The book also shows how analogous IT is to more traditional processes such as manufacturing. One of its key concepts is the 'three-way-thinking' that underpins DevOps, the importance of looking at the performance of the system as a whole; the need to enable and amplify feedback loops; and focus on creating a culture of continual experimentation and learning.
Spoiler alert!
It's probably not much of a spoiler to confirm that, using the approaches outlined above, Bill successfully solves all of the issues and delivers Project Phoenix. Even if the ending is a little predictable, the way the story flows, makes it relatable, easy-to-digest, helping you to visualise and bring its ideas to life.
What I learned from 'The Phoenix Project'
One of the key take-aways of the book is the importance it places on the need to focus on increasing the speed to deliver value from projects as well as being pragmatic about how this is achieved.  
The 'need for speed' in development terms is central to the idea behind Adaptavist's ScriptRunner product.  By accelerating the development process and allowing developers and admins to quickly make new connections between applications and workflows is key to success.
If you've already read The Phoenix Project, please share your experience below and let us know what you found most interesting or surprising. If you haven't read it yet its available from all good booksellers.