As restrictions are finally lifted, organisations are keen to move forward with renewed plans and refreshed strategies for the future. But for people leaders, there is no avoiding the aftermath of the pandemic. While many of us now have more flexibility than ever, some are finding it impossible to switch off or strike the right balance between work and home life. 
It's easy to see why. With the lines between home and work life becoming increasingly blurred, many are feeling the pressure to work longer days and reply to messages out of hours. Have our commutes simply been replaced with more emails and Zoom meetings? 
Recent studies have shown that people around the world are now working for longer, on average, than they did before the pandemic. Some countries have even introduced official legislation around the right to disconnect, including France, Portugal, and Belgium.
According to our 2021: Digital Etiquette Report, 47% of respondents felt burnt out by their workload and a further 17% felt that they couldn't turn off their notifications to avoid distractions. So, as we step out into the light at the end of the tunnel, there's never been a more important time for people leaders to reimagine productivity and put wellbeing at the centre of their strategy.
At Adaptavist, we're still learning about what works… and what doesn't. The pandemic has taught us a lot, so in this blog, I want to offer some actionable tips and guidance for organisations that are struggling to switch off their 'always on' culture.
Managers must lead by example
Fortunately, there are several proven ways to quickly switch off outside of work hours. To accomplish this with minimal hitches, it's vital that expectations are set and managers lead by example. 
Permission to switch off and disconnect starts from the top. If a manager insists on working all hours of the day and replies to messages outside their contracted time, research indicates that they will undoubtedly be less proficient at their job and more open to mistakes—no matter what they say. The people they manage might also feel compelled to work longer hours, in a bid to appear loyal or hardworking.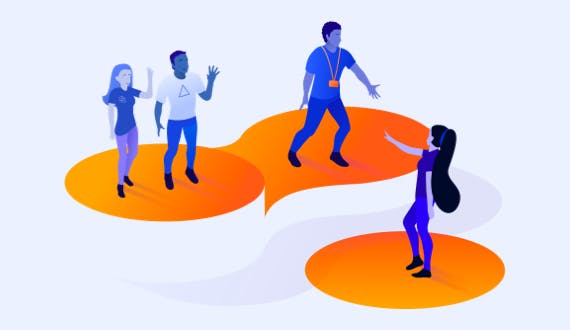 Productivity should be measured by the value teams bring to the business, not the number of hours worked. It's important that teams are aligned and expectations are set when it comes to short term and long term goals—both for the organisation and for the workforce. 
Talk to them about what they expect to achieve in their regular hours. Is it realistic? Can tasks wait until the following day? Are they overworking themselves? Remind them how much better they would feel if they had more time for their family, friends, or interests. Mention that studies demonstrate that their quality of work, mental health, and even physical health would improve if they stay away from their desk longer.
Similarly, if a member of staff would prefer to work 'unconventional' hours, try to find a solution that works for them and the organisation as a whole. Bear in mind that some regions have legislative protections for work outside of contracted hours, so it's important to ensure that all staff are compliant if your workforce is based in these areas. 
Adapt your tools
Do you have a variety of communication tools, such as email, Zoom, Slack, Skype, Trello, Jira, etc.? Boasting a full inventory of apps may make you feel like a technologically advanced team, but it's most likely needlessly distracting your staff. The more tools you have, the trickier it will be to switch them all off outside work hours. 
Set guidelines for certain kinds of messages and the channels your staff should use for them. Think carefully about the audience, message, and context the app will be used for. It's also worth keeping in mind that as your organisation grows, the communication apps you use may change and these same principles should be reexamined regularly.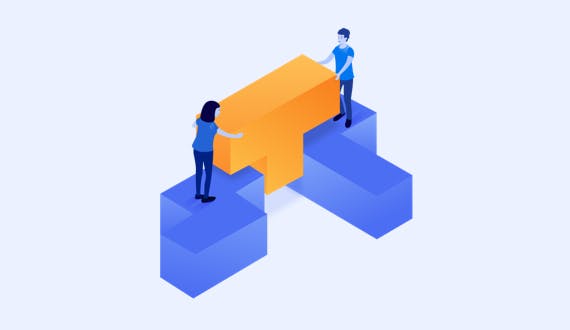 Embrace true flexibility
There are always times when an urgent task will pop up five minutes before you shut down your computer, meaning you have to stay late. For instance, an anxious client asks for something that needs immediate attention as the clock is approaching the end of the workday. In these situations, it's important to empower people to take time back for themselves, for example, a later start or an earlier finish on another day that week.
Cross-skill your team
Avoid building fortresses of information. Share knowledge across your team, so the sole expert doesn't have all the pressure piled on their shoulders. If that person goes on holiday or is suddenly off sick, your team may struggle and the knowledge-holder could feel compelled to keep checking notifications from the beach or their bed. Organise your staff to share duties, so your whole team deals with the same issues and not just one person.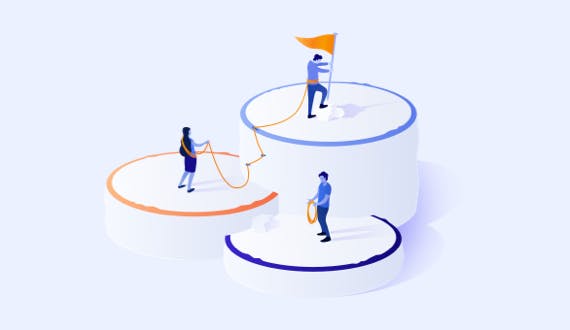 Focus on outcomes, not hours
Adaptavist CIO Neal Riley has already explored the concept of presenteeism and productivity. Perhaps we should think of an 'always on' culture as the presenteeism of the digital age. After all, it provides no real value in terms of performance or productivity. But it does lead to stress, anxiety, and ultimately burnout. 
While many organisations are now shifting their focus to outcomes rather than hours, this way of working is still the exception, not the rule. 
Yet by fostering a culture of trust, most organisations will no doubt benefit from more engaged teams, who are empowered to work and take time off in the way that suits them best. 
As we make way for our next generation of leaders, my hope is that more organisations will adopt a culture of trust and say goodbye to the 'always on' culture that is still so prevalent today. 
I'm also hopeful that people will be recognised as truly integral to an organisation's success, rather than a 'resource'. Now is the perfect opportunity for leaders to fully focus on their workforce's needs:
Lead by example. Empowerment to disconnect starts from the top.
Adapt your tools. As your organisation grows and evolves, your paths of communication may need to change too.
Adopt truly flexible working and focus on outcomes. Empower your employees to start and finish when it works for them. 
Cross-skill your team. Ensure that everyone has knowledge about upcoming projects and access to important documents.
By focusing on the points above, leaders can take the first step towards switching off their 'always on' culture and nurturing a more engaged and empowered workforce.
Want more insights into workplace wellbeing? Download our latest Digital Etiquette Report.
Download the report