If you manage a business or work in an organisation with different subsidiaries, clients, or divisions, you know how critical task management is for the success of your projects. Jira has become a popular platform for managing tasks, and it's no surprise why—it provides an all-in-one solution with features such as issue tracking, project management, and agile workflows.
However, as organisations grow, managing multiple Jira instances becomes challenging. Each subsidiary or division may create its own instance of Jira, leading to redundant data entry, difficulty in managing workflows, limited visibility across teams, and ultimately, inefficiency in executing tasks.
In this blog, we'll discuss the benefits of consolidating multiple Jira instances and how it can lead to more efficient task management. We'll also discuss WatchTower, an app that can help centralise data from numerous Jira and Trello sources. This app can be a game-changer, especially for enterprises with federated environments requiring task management across different subsidiaries or divisions, service providers managing tasks for multiple clients, and organisations undergoing mergers, acquisitions, or system migrations.
We'll also provide real-life examples of how consolidating Jira instances and using this app can make a significant difference, so stick around!
1. Cost savings
Consolidating data from multiple Jira sources can be a great way to save money in the long run. By centralising your data in one place, you can avoid duplication and streamline your processes, resulting in significant cost savings. It saves you time and energy to focus on higher-priority tasks. No need to buy extra infrastructure units as you can deploy all data and projects in a clustered architecture, and scale your infrastructure without the overhead. Additionally, this allows your IT team to audit usage. You may have bought seats that some people aren't using. It's common for companies to spend a lot of money on people who do not use plugins or add-ons or don't need access. For instance, Jira Service Management and Jira Software can run on the same instance for more efficient integration and to avoid double licensing costs. This will not only reduce your overhead but will also provide a better product experience for your teams. You can also use the auditing process for your apps - are any serving the same purpose, or are they no longer being used?
A case study for a gaming company
We created a workflow and projects for product managers across multiple teams, ensuring that each Jira instance was seamlessly integrated. We also set up a dashboard, charts, and reports. To make this even more challenging, we had to clean up the existing Jira instance, retaining all active projects as well as plenty of old ones while deleting any unneeded projects, users, and add-ons. The result of our Jira optimisation? Reduced license costs, yay!
2. Better collaboration
Improved collaboration is another significant benefit of consolidating multiple Jira instances. With a consolidated view of tasks and statuses, teams can communicate and collaborate more effectively, ensuring everyone is on the same page. The team can save time and work more efficiently by reducing the need for direct contact. 
A case study for an advertising company
A real-life case for an advertising agency showed us that managing multiple clients' campaigns across different Jira instances can significantly improve collaboration across the organisation. By consolidating all of their client's campaigns into a single Jira instance using an app like WatchTower, they streamlined gathering and sharing information, improving workflow efficiency. Combining their Jira instances allowed better access to data and simplified management resources and tasks. Additionally, it made it easier to track progress across teams and can support better communication and collaboration in general. Everyone had access to the same information and could communicate more effectively, increasing the quality of work and customer satisfaction.
3. Improved scalability
Linking multiple Jira instances can have a huge positive effect on scalability for your team. It means that teams can share, access, and collaborate on tasks from the same platform, and manage larger projects with more users and components. As everyone knows, Jira allows adding extra features and plugins to improve performance, making it an excellent choice for larger businesses looking for better scalability. With this in mind, merging multiple Jira instances with the help of the WatchTower app for Jira can be a fantastic way to streamline and improve your organisation's scalability. With the WatchTower app, you can bridge multiple Jira instances and quickly gain an overall view of remote Cloud, Server, or DC locations in a consolidated Agile board. Try the key values of this tool, such as connecting multiple Cloud, Server, or DC Jira sources into one Kanban board. Streamline your workflow and get the job done!
A case study for an insurance company
The insurance organisation had grown significantly over the years and had several divisions, each with its own Jira instance. This led to duplication of effort and inefficient task management. They needed a consolidated view of all their Jira instances to improve scalability, as they were adding more users, components, and projects. With the help of the WatchTower app, they could bring all their Jira instances together into a single Agile board. This made it so much easier for their team members to access and collaborate on tasks across different divisions. The Agile board interface was user-friendly, making it simpler to monitor and track issues and statuses, permitting the teams to solve issues faster. Consequently, they managed larger projects with more users and components more effectively, while saving time and resources. The WatchTower app helped them to streamline their workflow, improve efficiency, and improve scalability.
Summarising all these advantages, the organisation and consolidation of data with more than one Jira can significantly affect the efficiency of your projects. That's why we created an application that makes it easy to connect all instances. So, let's look at WatchTower in more detail.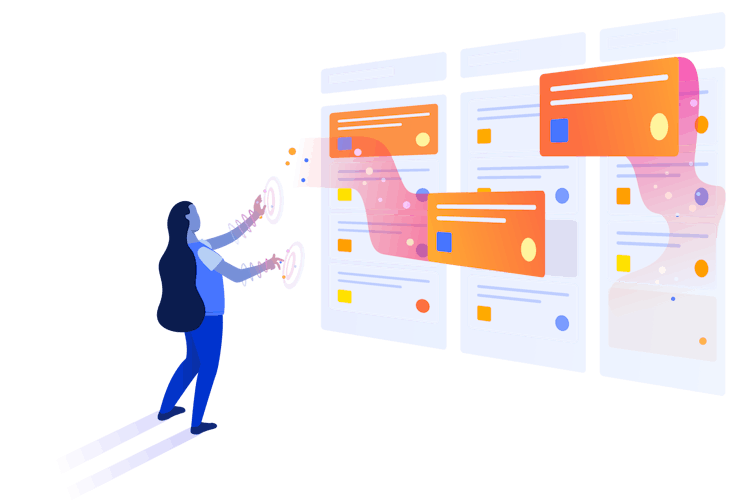 Who Can Benefit from the WatchTower App?
WatchTower has various features to cater to different organisations' needs by consolidating Jira instances into one Agile board. Here are the target audiences that can benefit from WatchTower.
Enterprises with federated environments
If your company has multi-cloud or cloud and server federations, you can benefit from the app because it helps consolidate multiple Jira instances across various departments and teams into one Agile board. With WatchTower, enterprises can track projects' statuses and monitor team progress with a unified view, alleviating communication gaps between different teams and enhancing transparency. 
Service providers managing tasks for multiple clients
Keeping track of all client projects by bringing multiple sources together on a single Agile board promotes more efficient collaboration. Often, WatchTower clients are software companies that manage tasks for different clients in their own separate Jira instances. With WatchTower, they create a centralised view of all clients' projects, ensuring they are completed on time and to high quality, and informing all clients of development status. This is our case; this problem inspired our team to create this application.
Organisations undergoing M&A/migrations
WatchTower can be an excellent tool for any organisation changing structure, including mergers & acquisitions or transitioning to a new platform. The app can help manage all the different task statuses from various Jira instances and consolidate them into one Agile board. This makes the transition process more manageable and transparent, enabling the coordination of resources and tracking task progress during the migration or M&A processes.
One client that fits into this category is a large e-commerce company that has just acquired a new platform. With WatchTower, they brought the various platforms together and had a comprehensive view of the project, making it effortless for them to work together and implement the new platform.
Key features of the WatchTower app
With the WatchTower app for Jira, you can consolidate multiple Cloud, Server, or DC Jira sources into a single Kanban board, growing team efficiency by remote updating on all sources, including creating, transitioning, and adding worklogs and comments without switching to different Jira sources. 

The app allows fine-tuning of the pulled data based on cross-instance JQL and editable Fields for Jira and Trello card view.

It offers a standard user experience of agile boards, including columns and swimlanes, with drag-and-drop functionality.

The permission scheme lets users share boards with the team in either edit or view mode, while also cross-referencing issues in different Jiras. 

Additionally, WatchTower aggregates time reports from multiple Jira sources (free Time Reports app required) to make tracking and reporting even more effortless. 

With an easy setup process that takes less than 5 minutes and requires only a single license for one instance, WatchTower is an excellent choice for organisations looking to consolidate Jira sources into one agile board.
We are also happy to announce that the latest version of the WatchTower app now provides additional functionality by allowing users to create Trello cards remotely from the WatchTower dashboard and markup a card as a template to be used for future use.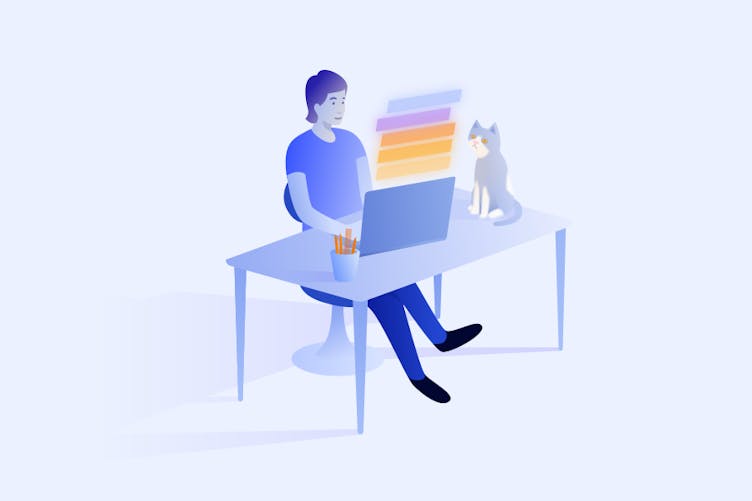 And finally…are you feeling overwhelmed by the number of Jira instances your organisation has? You should definitely try the app. WatchTower solves the pain points for businesses with multiple Jira instances by consolidating them into a single Agile board, making it easier to manage tasks, improve collaboration, and enhance scalability for larger projects.
Try WatchTower now for free