Following Atlassian's recent public re-commitment to its Data Center offering, we wanted to take a moment to reiterate the Adaptavist stance on life after Server.
In this 2020 blog from our CEO, Simon Haighton-Williams reassured Adaptavist customers, "we are here to support you through this transition and are committed to ensuring you put the right solution in place for your business", which is a statement that we 100% stand behind today. Our commitment is to you and what works for your business.
Here at Adaptavist, we've tried to be clear when highlighting the different options for Atlassian Server customers that Cloud is not the only choice. Data Center, or even hybrid hosting, may suit your needs better. Our expert teams are on standby to help you figure out your way forward if you are still undecided. Our recommendations will always be guided by your requirements and business challenges.
What about Adaptavist development for Data Center?
Adaptavist has a suite of popular apps, including ScriptRunner, Content Formatting Macros and more, largely available across all Atlassian hostings. What does the future look like for them?
The product mindset at Adaptavist reflects that of our wider business. We embrace Cloud, we aim for excellence on Cloud and we are excited to push the boundaries of Cloud, but we fully comprehend that it isn't for everyone, and that it may never be for many. 
With that in mind, we wanted to take a moment to talk about the ongoing development of our apps.
Adaptavist continues, and will continue, to focus our efforts across both Cloud and Data Center apps. Words can be easy to come by, so let's take a look at what that means in more concrete terms.
Here are some of our continued commitments around Data Center development:
We're actively exploring Data Center versions of Adaptavist apps which are currently Cloud-only, such as Hierarchy for Jira.
We structure our teams to support both Data Center and Cloud, having a single team working across both where it makes sense, and dedicated teams where that is best:
We have distinct development teams across hostings for many of our apps. The technologies are different, the roadmaps are laid out, and we have no intention of dispersing our dedicated Data Center engineering resource.
For our largest apps, we have independent teams for Cloud and Data Center separately not only for development, but also for documentation, support, and marketing.
To wilfully misquote the incredible Shirley Bassey, as far as we're concerned right now: DC is forever.
If you'd like to talk to us in more detail about the roadmaps for our Data Center apps, our Product Managers would love to hear from you.
If you'd like advice on migration more generally speaking, reach out to our teams today. With so many different, organisation-specific variables—from add-on apps and customisations, to security provision—it's hard to speak broadly about the precise next step for your business. We have teams and resources ready to arm you with all the information you need to make the best choice for your organisation. Our experts are on hand to help.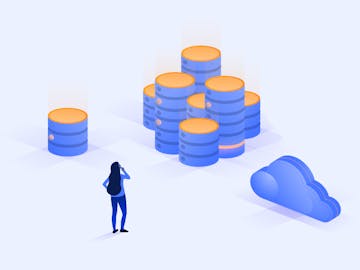 Still not sure where next after Server?
We understand that there's no one-size-fits-all solution, and have created this page to arm you with all the information you need to make the best choice for your organisation.
View guidance and resources