You don't have to be technical to work in tech. That's the advice Rita Mendes Gil, a project manager for Brew Digital (part of The Adaptavist Group) would give her younger self. Here she shares how she broke into tech, lessons learned along the way, and why project managers and music conductors have a lot more in common than you might think.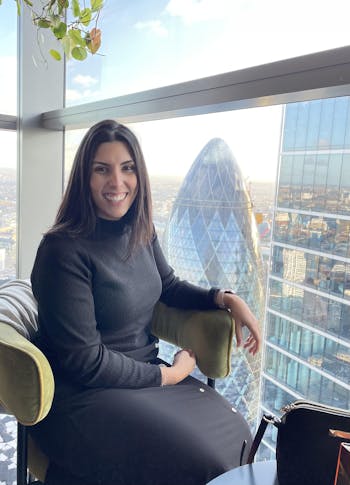 Rita Mendes Gil, a Project Manager at Brew Digital, part of The Adaptavist Group
Rita, can you tell us about your current role? 
I am responsible for managing digital projects for clients, including anything from website designs to app builds. 
What's it like working for Brew Digital as part of The Adaptavist Group? 
Brew Digital is the most welcoming and creative team - they are diverse problem solvers and incredible helpers. There is a great sense of community and family within Brew. And it's nice to be part of something smaller, like a digital agency but connected to something so much bigger, like The Adaptavist Group. 
What does being a project manager mean to you? 
In many ways, I see myself as a conductor of a band. With my team (the band), I make sure everyone is in sync and aligned to deliver every project. By working in harmony to achieve the same goal we have the chance to create something special together, just as a band creates beautiful music. Without my team, I couldn't deliver my projects. This is something I never lose sight of. It's my role to get the best out of my team, guide them through the requirements, discuss the goals and keep everyone and everything on track day to day. 
How did you get into project management? 
After starting out in my career as a Merchandising Admin in the fashion industry, I moved into project management. I knew a career in fashion wasn't for me in the long term, so I decided to take a project management role for a digital agency in the financial services industry. It didn't take me long to realise that my true passion and strengths lie in improving processes, delivering projects on time and within budget, and exceeding client expectations.  
Did you always want to work in tech? 
To be honest, no. I thought I wanted to work in the fashion industry. What I came to realise is that even within that industry, it was my numerical intelligence, problem-solving and ability to multi-task that was my driving force. As these skills are transferable anywhere, I decided why not work in a higher-paid industry with more opportunities for growth and new experiences? Turns out a career in tech ticked all the right boxes. 
What does a typical day look like? 
Every day is different but there are some daily rituals that always stay the same. Typically I start my day with stand-ups. First with the other project managers, then the design team, and then with the developers. We catch up on the previous day's highlights and prioritise the day ahead. It's an important touch point as sometimes priorities can change quickly. It helps us to be more agile and reactive depending on what happens. As project managers, we also act as a sounding board for each other providing quality assurance before things go to the client; this could be reviewing artwork or bug testing a website. 
What's the worst part of your job? 
Probably monthly reporting - it isn't hard, but if it was more automated, and I only needed to glance over the numbers, that would be lovely! 
And the best? 
The social butterfly in me loves that I get to speak and interact with so many different people as I rely on the 'whole band' to make music. This means I have been able to build relationships with everyone in Brew Digital but also with other teams in The Adaptavist Group. 
What do you want to do next with your career?
Although it's not something I think about every day, working towards becoming a Senior Project Manager within Brew Digital would bring me such a great sense of pride. 
What would you have told your younger self about work?
Firstly that you don't have to be a 'technical' person to work in tech. 
Secondly, every job is a learning opportunity. With every job you go to, you bring your suitcase of knowledge, which you unpack and share in your new environment. You are adding new things to your suitcase every day through your exchanges with colleagues, systems or studies. Then when it's time for a new adventure, your suitcase goes with you. No one can take knowledge away from you. Knowledge is power, and it's only gained through experience, even the not-so-good ones!
What has being a woman in a technical role meant for you? Has it impacted your career or experiences? 
Being a woman in tech is not always easy, but it has definitely made me more confident and happy in myself. It has shown me that my wealth of experiences (good and bad) is translatable into an industry. It has also continued to water my curiosity - I am constantly learning new things and building more technical skills and knowledge. Being able to then use my experience to mentor and support other team members is very empowering. 
How do you use The Adaptavist Group benefits?
As a mum of a young child, unlimited leave and flexible working are incredible benefits. It means when my son gets (yet another) nasty nursery bug, I can stay home with him without stressing or sacrificing time off. I have the freedom and trust to fit my work around his needs and any other appointments or commitments. 
Besides being incredible for my family balance, unlimited leave is a wonderful perk for a mum that sometimes just needs a day to herself——no noise, just a bit of fun or calming time. Since joining Brew Digital, I've really noticed my mental health improving. I feel like I am able to give so much more back to the company because I feel fit and well. 
The private healthcare benefit is also something I have signed up to. And although I hope I never need to use it, it's reassuring to know that I have access to the incredible Bupa network if I need to. 
Anything else you'd like to share? 
Yes, it's a more personal one. My son, who is almost three, thinks I don't work but stay home. And although initially, I wasn't sure what to think about this, I have actually loved seeing this concept play out through his eyes. 
I'm there when my son comes home from nursery (I'm a remote worker). I can play with him and cook (I have flexible hours). When he is sick, he stays home with me. I give my son the comfort of a stay-at-home mum without sacrificing my career and life goals. How? because I work for a company that prioritises its people and their wellbeing. As a result, I always give my all.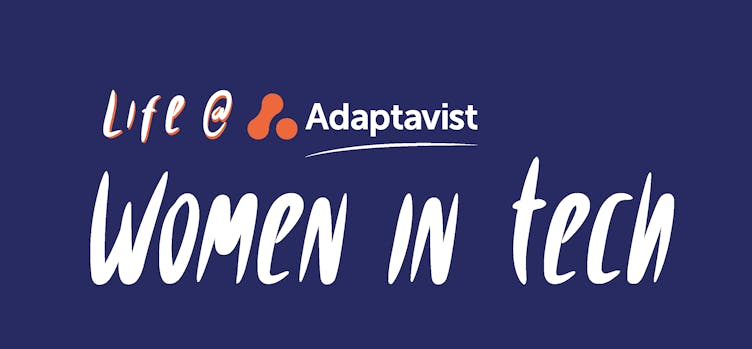 Continue the conversation
Watch our Women in Tech webinar, to find out more about our technical roles, life at The Adaptavist Group, and what it takes to be a woman in tech.
Be inspired