Want to outcompete your competitors? According to Kissflow, only 25% of organisations use project management software. We also know that of the companies that do, 77% of them are high performing businesses. It's likely that a large proportion of your competitors fall into that 1 in 4 figure and that having better visibility of your goals, tasks, and collaboration will improve your performance.
When it comes to professional project management tools, it's impossible not to subject your brain to analysis paralysis. There are dozens of highly recommended tools, but sifting through all the product websites, feature lists, demos, and reviews can be overwhelming. This blog will look at the difference between Jira, Asana, and Trello, three top-rated project management apps.
Remember, businesses don't all work the same way; it's important to choose the right tool for your company and consider the best features to prioritise. Think about the following:
Define your project management needs before researching your options.
How steep the app's learning curve will be, and how long training will take your team.
Integration with any other tools that you currently use.
How many essential features does it have versus 'nice to haves'?
Pricing—is there a one-off price, or do you pay-per-user? Are free versions sufficient for your organisation's needs?

The pros of using Jira
Jira is fantastic for projects of all sizes and boasts plenty of pre-built templates for different kinds of categories, teams, and departments. Its boards are simple to set up or change when needed, especially with easy Scrum and Kanban board templates to pull from. Needless to say, it can be used comprehensively for these two agile frameworks or a combo of the two, e.g. Scrumban. 
Jira also gives excellent freedom for those looking to make it really fit with their organisation. You can set up workflows as simple or complex as you need to keep work moving forward. Want even more customisation? The impressive amount of add-ons, plug-ins, and integrations that you can buy to extend the app's already outstanding usefulness should scratch that itch. 
Jira's roadmaps are invaluable for setting goals and reviewing your progress towards them across multiple teams. Another brilliant way to maintain your progress is Jira's time-tested issue tracking capabilities—essential for software development. This allows teams to quickly identify, assign, and prioritise large tasks or smaller issues like bugs, so your team always progresses more smoothly. These can also be imported to or exported from Excel files. 
Improve your project's visibility even more with Jira's reporting feature, allowing you to run regular reports to see insights from throughout the project and estimates on the work still to be done. 
There are several 'flavours' of Jira, which adapt it for different teams. For example, Jira Service Management for helpdesk-based teams or Jira Work Management blends Jira's issue-based power with a less intimidating setup curve and additional views, such as timeline view—perfect for lower-tech teams.
The cons of using Jira
Due to the enormous amount of features, functionality, and customisation Jira has, the learning curve can be intense outside of Jira Work Management; its roots as a software development tool sometimes still show, despite its wider adoption by non-engineering teams. While free for team sizes with ten or fewer members, teams larger than this will have to pay per user.
What is Jira best for
A variety of teams can use Jira, including HR, marketing, sales, finance, and operations. However, its somewhat technical nature and difficulty to learn means that it's best suited for software developers, IT service desk, engineering, and product teams. However, suppose project managers with teams using Scrum and Kanban methodologies put the training in. In that case, they will get a significant amount from Jira, and it'll definitely make their jobs so much easier.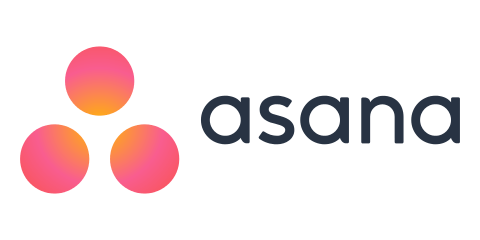 Asana is a more generalist project management tool. It's based on a cloud server and offers a simpler, cleaner alternative to Jira. You can easily plan projects, organise tasks, assign users, automate workflows, set milestones, and track your progress towards a goal. 
The pros of using Asana
With the ease of use being a very noticeable feature of the app, Asana's interface is much friendlier than Jira's. There are plenty of management and planning features to really sink your teeth into, many of which don't exist in Jira, such as brainstorming, file management, contact management, content management, calendar management, discussion boards, editing in real-time, and more. As projects can be highly confidential, Asana has very high-security protocols for your peace of mind. 
It's not just project managers that Asana is fantastic for. It's suitable for agile teams of all sizes thanks to bug tracking and fixing capabilities, sprint plants, and product roadmaps. 
Asana's customisation is also better than Jira's—you can enjoy useful projects, workspaces, tasks, notes, rules, workflows, forms, and tag customisation. There's also a customisable dashboard that cleverly keeps itself up to date with real-time data and supports group chats.
The cons of using Asana
This extra level of tooling that Jira doesn't have comes at a cost. Asana is more expensive, but its additional capabilities justify the price. However, it's free for up to 15 users, so it won't be an issue for small teams. It focuses less on agile working than Jira, so teams that practice this methodology are likely to prefer Jira.
What is Asana best for
While both Jira and Asana can handle agile teams, the latter is better for large teams. Jira can be intimidating to learn for non-software departments, so Asana is recommended for ease of use, better UI, and better UX for other types of teams. Asana's customisation options and a vast array of project management features position it above Jira in this regard too.

Trello is a popular Kanban project management tool for more lightweight work. It's perfect for straightforward projects or simple daily tasks. Each Trello board has workflow columns where users can add task cards with descriptions, checklists, due dates, assigned members, comments, and more. These cards can be dragged and dropped across columns in an easy to understand, friendly interface.
The pros of using Trello
For projects that are not too complex, have short durations, or require less comprehensive project management, Trello's simplicity is perfect. It's hard for users to really overcomplicate things compared to Asana and Jira. 
This same user-friendliness and ease of use make it a favourite for various types of companies with a diverse range of needs. It's especially useful to startup organisations as its free version supports unlimited users. Trello's Butler lets you simply automate tasks without any real heavy lifting, making your life even easier. There are also free and paid add-ons (called Power-Ups) to extend Trello's capabilities even further.
Like Asana, Trello's security standards are very high, utilising the same level of encryption as banks. Two-factor authentication is also available, so you can sleep even more soundly at night.
The cons of using Trello
Sadly, Trello's most powerful strength is also its greatest weakness. If you have more complex projects that require a lot of work happening simultaneously over a long period of time, then Asana or Jira would be a better choice. Trello's simplicity cannot serve a project as comprehensively. Being a Kanban board, it also can't offer much to support the other types of agile frameworks.
What is Trello best for
Trello is best suited for individuals and teams with simple projects and tasks to keep track of. Its friendly interface makes it excellent for those who prefer more visually appealing apps. It's also easy to get to grips with, presenting a simpler learning curve than Jira or Asana, so it's the best choice of the three for those less tech confident.
So which project management tool is the best?
There's no absolute answer to this question. Jira , Asana, and Trello all have brilliant attributes that help a huge assortment of teams meet their own user story. Ultimately, it depends on your team's projects, goals, and preferred ways of working. 
Do your software engineers faithfully follow Scrum or Kanban methodologies and require bug tracking features? Jira is calling your name. Is your team composed of different departments that require many project management features and customisation? You may fall in love with Asana. Do you need project management software that's clear and intuitive to use for short or straightforward projects? Dip your toe into the Trello pool.
If you'd like more advice about which project management tools would suit your business best, get in touch with us now to discuss your best options.