Over the last couple of years, have you found working collaboratively more of a challenge? In need of some help? With Slack, it's easy to adapt and improve the way we work together.
We're sharing some templates for Workflow Builder, a tool that allows any Slack user to automate routine processes (available to customers on any paid Slack subscription); these templates can help make remote work feel more seamless and collaborative.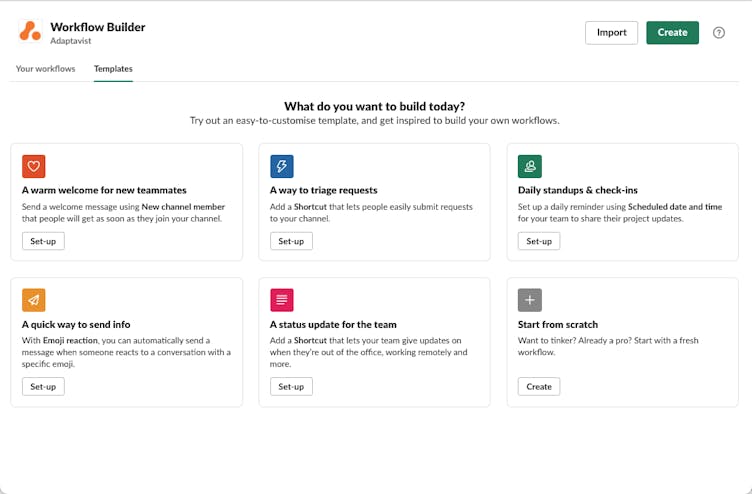 Create a new workflow from scratch with Workflow Builder, or select Import if you're using a template.
1. Remind your team to take breaks.
Working from home tends to blur the boundaries between our personal and professional lives. You may find yourself hunched on the sofa for one too many hours... or eating lunch at dinner time!
This workflow sends your team scheduled reminders to engage in healthy habits, such as stretching, drinking some water or taking a short walk. Every day at a designated time, a message is posted in a channel of your choice, reminding you to take a break and practice some self-care.
Get your healthy habit reminder template
2. Kick-off daily huddle reminders in-channel.
When everyone is working from different locations, daily huddles are essential for keeping the team aligned. Huddles can happen in Slack channels instead of holding video meetings to list your priorities and blockers. 
Use this template to send a daily reminder to a team or project channel asking everyone to post an update on their work. Encouraging people to post their replies in a thread helps keep channels clean and uncluttered. Plus, you'll have a searchable history of everyone's tasks, ensuring no one is working on the same thing – crucial for a smooth transition to working remotely.
Get your daily huddle reminder template
3. Log travel requests in a Google Sheet.
Filling and approving requests can be tedious even when you're in the office, and being able to track and record them may be similarly painful. This workflow provides a customisable template to easily track, approve, or deny employee requests, such as travel requests and record everything in Google Sheets. Have you introduced a new request policy and need to update your template? You can edit your workflow in just a few clicks. Requires the Google Sheet app.
Get your template to send information into a Google Sheet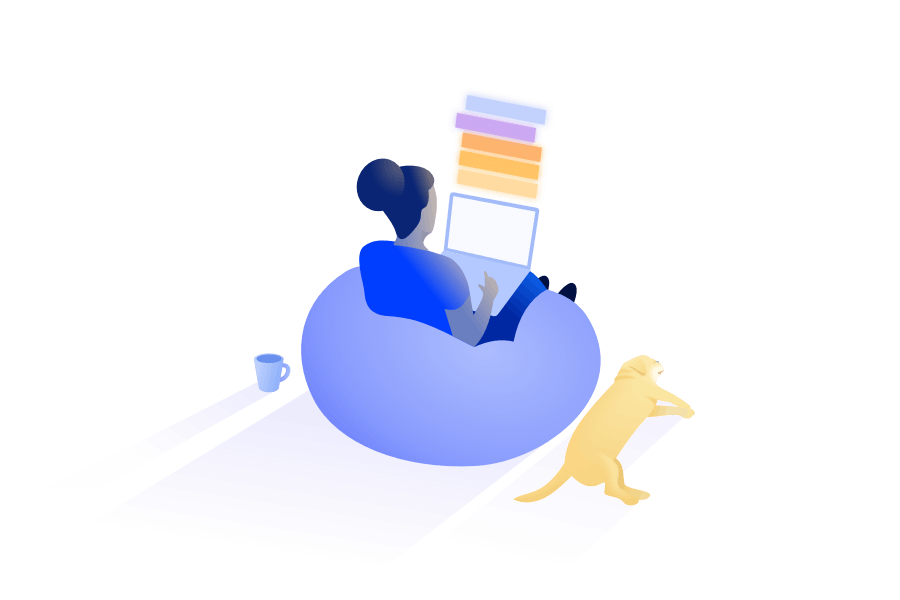 4. Create a Jira issue when someone messages you in Slack to report a bug.
Responding to bug reports is essential for support and improvement processes, and solutions should come as quickly as possible. This workflow template allows you to use specific emojis to tag posts in Slack for which you want to automatically create a Jira ticket, simply by using an emoji reaction on the post. The template has defined the issue type as a bug, but you can change the issue type if you like. Requires the Workflow Steps for Jira app.
Get your template to generate a bug report in Jira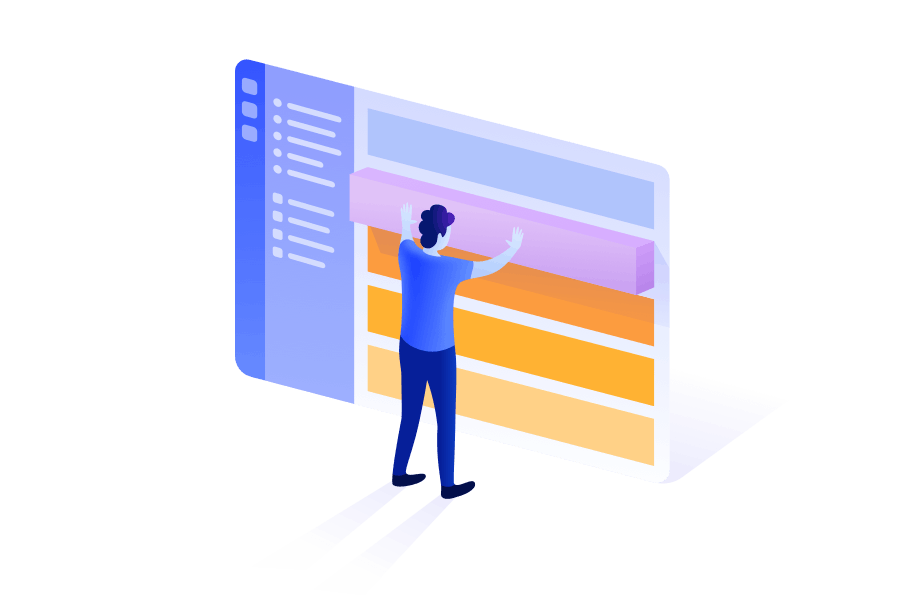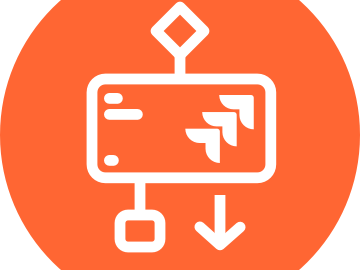 Workflow Steps for Jira in Slack.
Automate common Jira interactions without leaving Slack in Workflow Builder.
Find out more