PLEASE NOTE
The content of this blog is no longer updated
Here at Adaptavist we're no stranger to digital transformation, and work with clients globally to help them boost agility and overcome their business challenges with our Transformation Solutions.
Handy advice from our digital transformation expert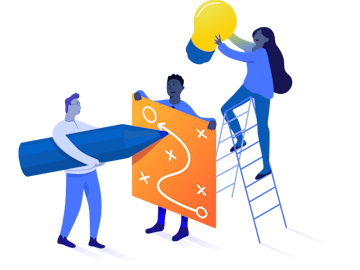 In the podcast John talks about...
- Defining digital transformation
- Digital transformation success factors 
- How digital transformation requires a shift in mindset
- How the public sector can most benefit from digital transformation
The keys to successful digital transformation
In the Carahcast podcast, John discussed how, for successful digital transformation to take place, change needs to occur across people, processes and tools, with technology supporting the processes by which people are working cross-functionally. 
By using digital technology and processes to collaborate, teams can reorganise to work more innovatively, and reimagine their current ways of working to become more efficient. However this requires a change in mindset, and then a cultural shift, as well as engineering new processes and implementing new tools. 
In order for organisations to reach their digital transformation goals, they need to remove siloes, and enable cross-functional teams to work more autonomously and collaboratively, to create value for themselves and their customers.