Business has been moving from traditional infrastructure and product models to 'the cloud' for years. From cloud-native services like Salesforce and the Google Suite of tools to organisations that have moved with the tide, like Office 365. In fact, the cloud has been around since the birth of the internet as we know it—with Yahoo! and Hotmail's email services being obvious contenders that have both stood the test of time.
In the past decade, we have seen the rise of cloud platforms like AWS that give organisations the capability to shed the physical hardware layer of their Data Centers, enabling others to build their own services in this new world too.
However, we should be clear about what we mean when we talk about 'the cloud', as depending on the context, we can mean different things. In this blog, we'll define what we mean when we say 'the cloud', outline where you can take advantage of this in the Atlassian world, and offer some thoughts on what it means to 'move to the cloud'.
Infrastructure as a Service (IaaS)
IaaS is the first type of cloud computing we are going to clarify. This is the removal of the physical layer of your server and infrastructure resources, whereby a provider hosts the computing infrastructure of a company—typically present in a Data Center where you own and operate the hardware. All your server hardware, network infrastructure, and storage devices become a virtual Data Center entity that the provider is responsible for the provision and maintenance of.
This approach removes much of the manual labour and risk of on-premise IT. This is now provided to you as a service where you define what you need, and it appears at the push of a button. One of the most appealing features of the IaaS model is that the IaaS provider abstracts away the complex technicalities of this level, and you simply consume the array of services that compose your Virtual Data Center. Need more CPU or memory? Just slide the bar to the right and wait. Need more IP addresses? Just extend your CIDR range. Need another server? You're just a few clicks away.
Furthermore, the business remains in control over the definition of the infrastructure layer and is in complete control of the operating system and everything it runs on. This means you get to determine the version of the software you run, how it's architected, and how it's secured, enabling you to comply with all your business's functional and non-functional requirements. If you want to run a particular version of Jira or Confluence or customise it to fit your unique needs, you still can!
However, this does mean the burden of designing, configuring, maintaining, and operating the infrastructure remains with the business—it's just the physical costs, effort, and risks you're moving to a cloud provider like Amazon Web Services (AWS), Google Cloud Platform, or Microsoft Azure.
Moving to the IaaS cloud 
Embracing IaaS is the process of moving a business from an operational model to a consumer model for the server hardware of its business needs. More often than not, when businesses say that they are 'moving to the cloud' they usually mean that they have moved to an IaaS provider. 
Moving from a physical model to a IaaS model involves very little change for the business's day-to-day operations. But moving to the cloud in this context isn't a solution to all problems.
If the business was experiencing performance problems in a physical model and it moved to an IaaS model without changing anything consequential in their architectural design and specification, they will likely still have those performance problems. The same can be said if the business has a poor security model and reimplements the same deficient network policies in the cloud (IaaS). The same issues would persist as the business is still in control. 
IaaS for Atlassian tools
In the Atlassian context this is typically a Server or Data Center deployment for on private cloud infrastructure, such as AWS. 
You can transfer your current Jira, Confluence, Bitbucket etc. Server or Data Center instances to your new cloud infrastructure with no changes to features, just the removal of in-house equipment.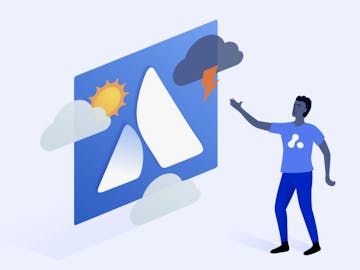 Atlassian cloud Weather Report
Want to learn more about IaaS and SaaS? Our eBook will help you work out what's best for your business.
Download eBook
Software as a Service (SaaS)
The second type of cloud offering we'll examine is SaaS. Building on top of IaaS, where the physical computing infrastructure is taken care of and provided to you virtually, SaaS is where a provider also hosts the applications for business to use. In a SaaS model, everything is provided for the business and managed by the provider with no need to configure or install anything. This out-of-the-box software is ready to be used as soon as you sign up.
However, with SaaS you lose control of the software you are using. While you no longer have to maintain or upgrade the software (as this is done for you), you also typically don't get a say in when these changes take place. 
Maintenance window outages are often outside your control, and features can come and go without notice. Restoration of backups and data retention periods are similarly no longer your responsibility, but this means that you're bound by the terms of service as to what you can expect in terms of being able to roll back user errors.
You may be at the provider's mercy when it comes to changes. Still, all of your issues around data security and compliance become your supplier's responsibility (which often gains accreditations that are expensive and labour intensive to obtain). They will also back up, restore, patch, and upgrade the operating systems and software.
One major difference with downloadable products is that almost all SaaS services are subscription-based. You don't own these products; instead, you're paying for continued access to them, often priced by your usage (per user, per gigabyte).
Moving to the SaaS cloud
Moving from a physical or IaaS model to a SaaS model involves conceptual changes to how businesses deliver their services to their users. 
The biggest change here is the architectural decomposition of services from sitting within a single set of networks controlled by the business, operated either themselves or by an IaaS provider, over to a network of disparate services that is often hosted by the same people that build the software.
The challenges here are often ones of integration, cohesion, and consistency. Retaining a common identity across all your SaaS applications can require significant thought, as the business will still want to retain control of onboarding, security controls, and auditing of access and usage. Companies will want to consider how information now spreads across an array of disparate services and how they will operate seamlessly together. Search, for example, has never been more challenging!
However, the SaaS model means that the risk model has been moved to someone else (the cloud provider) who will audit, run and manage it. In the world of GDPR, this has been a really useful approach to effectively sell the cost of implementing appropriate controls to someone else. 
SaaS for Atlassian tools
Atlassian provides a SaaS option for businesses that simply want to access the tools without any advance customisation or complex data and security needs. 
With services like Jira cloud, Confluence cloud, and Bitbucket cloud, you buy your licences based on the number of users and just sign on to access the software.
Some partners also have a super-charged SaaS offering, where you can control more of your setup while removing the burden of some of the more time-consuming tasks still required with an IaaS approach.
You can continue to manage your applications and data in-house. Still, your vendor provides more of the back-end infrastructure management, support—and sometimes administration—taking the pressure off your teams.
This is delivered by a Solution Partner managed service such as Adaptavist Operate and Adaptavist Enterprise cloud, typically including a packaged Server or Data Center cloud deployment with a suite of back-end platform management services. 
You can also choose services like Adaptavist Assist, which delivers application administration for both Atlassian software and your other collaboration tools.
Working closely with a partner, you can choose the right cloud hosting provider, deployment method, and set up for the needs of your business. 
It's really just IaaS cloud but with management outsourced to a solution partner. Providing the flexibility and customisation you require for your tools while passing on the tedious and complex back-end management to infrastructure experts to free up your in-house resources.
So which cloud option is the best? 

This all comes down to the needs of your organisation and what you require from your tools. Ultimately, the different options are a question of who takes responsibility. When referring to 'the cloud', the big question is who owns the risks and performs the tasks. There are different degrees of 'cloud', and one of them will be right for you.
Public cloud

The third type of offering is public cloud – where all cloud resources, such as applications and infrastructure, are delivered over the internet by a third-party server provider like world-leading AWS. AWS provides public cloud services such as Amazon Elastic Compute Cloud (Amazon EC2), which are hosted at an identified AWS region.
With public cloud, the provider is the sole manager of the hardware, software, and all supporting infrastructure, which means you'll have no control and limited visibility over where the service is hosted.
However, public cloud has a lot of benefits: you'll only pay for the computing resources you use, and you'll enjoy high deployment speeds, automated deployments, and flexible scaling options to meet your business's changing demands.
Moving to public cloud

To reap the benefits of AWS's cloud technology, you must identify the key business objectives to focus on. These will help you determine measurable KPIs to ensure your AWS applications are as efficient as possible. Objectives set, there are several challenges your organisation might face when it comes to migration.
Accepting this new technology is a big one. Everyone needs to understand the benefits moving to the cloud can bring for adoption to soar. That includes understanding the industry-compliant security embedded into AWS. Otherwise, people won't trust their tools and continue to keep data on local servers.
It might be essential to take a hybrid approach to migration to move your legacy systems to the cloud slowly – it's a complex process and should be given the time and attention it deserves.
Working with an experienced AWS partner, like Adaptavist, can be crucial for a smooth migration process. We can help to ensure quality, reliability, and performance in the cloud with minimal downtime during your migration.
Public cloud for Atlassian tools

We offer several public cloud solutions for your Atlassian tools, all powered by AWS. We can also support other hosting providers if you prefer.
Adaptavist Enterprise Cloud removes the strain of meeting the demands on your technology. We deliver, manage, and support feature-rich, scalable Atlassian Data Center technology. That way, you don't need any equipment on site or waste time worrying about infrastructure – and all your users can access the tools they need whenever they need them.
Adaptavist Operate is our managed services solution. We already handle the infrastructure of some of the world's biggest, most complex Atlassian environments – yours could be next. Our technical knowledge of Jira, Confluence and the full Atlassian suite, combined with our extensive experience in fixing and optimising Atlassian technology, means we're expertly positioned to help your business get the most value out of these powerful tools.
Additional resources

If you'd like some extra reading on this, be sure to check these out:
As always, our experts are here to help, too, if you have any more questions about the cloud and whether it's right for your business, please get in touch.