PLEASE NOTE
The content of this blog is no longer updated
Cloud Fortified apps give you more peace of mind
At Adaptavist, we're always striving to meet - and exceed - industry standards for privacy and security. This is especially important in the cloud, where trust is paramount and customers demand products and solutions that are safe, secure and reliable, without compromising on performance and quality.
That's why we're delighted to announce that four of Adaptavist's apps have achieved Atlassian Cloud Fortified status! 
What are Cloud Fortified apps?
Cloud Fortified apps have been approved and certified by Atlassian. These cloud apps meet higher standards for three main pillars: security, reliability and support. The certification is designed specifically to meet the needs of Premium and Enterprise Atlassian customers, however all customers can benefit from the trust and security these apps offer.
To achieve Cloud Fortified certification, enterprise-grade apps must meet Atlassian's cloud security requirements and Atlassian-aligned performance and reliability standards, adhere to stringent support SLAs, and participate in additional cloud security programs. 
Which Adaptavist apps are Cloud Fortified?
ScriptRunner for Jira Cloud
The leading automation and customisation app for Jira. Extend Jira's capabilities and open up a world of functionality you didn't know was possible.
Try ScriptRunner for Jira Cloud here. 
ScriptRunner for Confluence Cloud
Manage Confluence pages, spaces and users with this powerful, all-in-one Confluence admin solution.
Try ScriptRunner for Confluence Cloud here.
Content Formatting Macros for Confluence Cloud
Create more appealing and engaging Confluence content. Make content more streamlined, visually impressive and easy to engage with.
Try Content Formatting Macros for Confluence Cloud here. 
Enhanced Search for Jira Cloud
Extend Jira's search functionality to make finding issues in Jira easier, faster and more precise.
Try Enhanced Search for Jira Cloud here.

Hierarchy for Jira
Get more clarity from your project's scope, team's workload, and big picture progress, all in one place.

Try Hierarchy for Jira Cloud here.
Why are Cloud Fortified apps important?
With more people moving to the cloud than ever before, security will continue to be a major priority for users. Cloud Fortified apps provide an additional layer of trust for partners and customers.
The certification helps customers to identify the most secure, reliable and supported cloud apps, so they can rest assured they're getting the most trustworthy products on the marketplace. It also highlights apps that are aligned with Atlassian Premium and Enterprise levels. For us at Adaptavist, our Cloud Fortified status showcases our ongoing commitment to providing the most secure apps to our customers.
What's the difference between Cloud Fortified apps and regular apps?
Not all cloud apps on the marketplace are Cloud Fortified. You'll be able to recognise which ones have passed the rigorous approval criteria by looking out for the Cloud Fortified badge. This badge indicates:
Additional cloud security measures:
Security is paramount when it comes to the cloud, especially when securing information between third-party apps.
Cloud Fortified Apps meet Atlassian's basic cloud security standards, as well as participating in the Bug Bounty program and completing annual Atlassian-reviewed self-assessments.
Enhanced reliability and uptime 
Apps are critical for the day-to-day operations of many organisations. Cloud Fortified apps are less likely to experience bugs and extended downtime.
Additional checks for service reliability and performance at scale help keep enterprise customers protected. Cloud Fortified apps have core capabilities measured through service level indicators and objectives, with Atlassian-integrated incident and review processes.
Quick responses and resolutions can make all the difference for busy organisations.
Cloud Fortified apps are backed by a 24-hours-a-day, 5-days-a-week SLA, meaning problems are addressed with speed. Partners also participate on Atlassian support tickets for critical escalations to ensure more timely responses.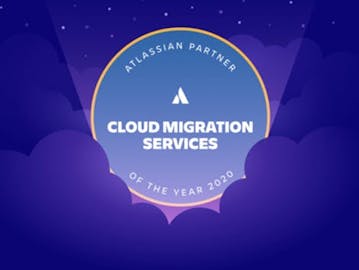 Ready for the cloud?
We've been awarded Atlassian Partner of the Year 2020: Cloud Migration Services, and we can help you execute even the most complex migration.
Read more
Learn more about Adaptavist's security measures
Our security measures don't stop at being Cloud Fortified. We're ISO 27001 certified across our portfolio of ScriptRunner apps and our Managed Services, and we've also been issued the SOC 2 Type 1 audit report. These accreditations showcase our ongoing commitment to putting data security and privacy at the heart of everything we do, from building apps and delivering customer solutions to conducting our overall business.
To find out more about what we're doing for our customers, take a look at our Trust, Security and Privacy Philosophy.