The 2020 finish line is now in sight, and what a year it has been! With several game-changing vaccines on the horizon, there's much to be hopeful about. But, we can't underestimate the toll this year has taken on our collective wellbeing.
From grappling with lengthy lockdowns, juggling home-working with home-schooling, and coping with endless separation from our loved ones - 2020 has tested our resolve and turned up our anxiety levels to the max.
Our greatest wealth is our health
As we venture eagerly towards the holiday season, what about giving ourselves the gift of wellbeing? At Adaptavist we're committed to shining the brightest seasonal lights on this important topic to give it the time, focus, and attention it deserves. 
To kickstart our efforts we're thrilled to launch "Health at Home" our new wellbeing initiative. From the 30th November, we will be focusing on a different but no less important area of wellbeing every single day of the week. We will be sharing key insights combined with practical tips and tricks to achieve "Health at Home".  
Here's a sneak peek into what we have in store across our 'Health at Home' week and why each aspect of our health plays an important role in our overall wellbeing:
Day 1: Psychological wellbeing
The phrase "psychological well-being" is used to describe an individual's emotional health and overall functioning. Researchers have also found that the absence of distress doesn't necessarily indicate a person has high psychological well-being. High psychological well-being is about feeling happy and doing well. People with high psychological well-being report feeling capable, happy, well-supported, and satisfied with life.
Social health also contributes to wellbeing – feeling positive about interactions with other people and the wider world. Being socially healthy includes being able to interact with a range of people and having respect, empathy, and tolerance for other people. It also looks at how we can build healthy relationships and connections with others in order to support our mental wellbeing.
Day 3 - Physical wellbeing
Looking after your physical wellbeing isn't just about staying active… although being outside and making the most of the great outdoors does help. Getting a good night's sleep and eating healthy also add to the many lifestyle factors that build up the cornerstones of a healthy way of life. Whatever your age, there's strong scientific evidence that being physically active can help you lead a healthier and happier life. People who exercise regularly have a lower risk of developing many long-term (chronic) conditions.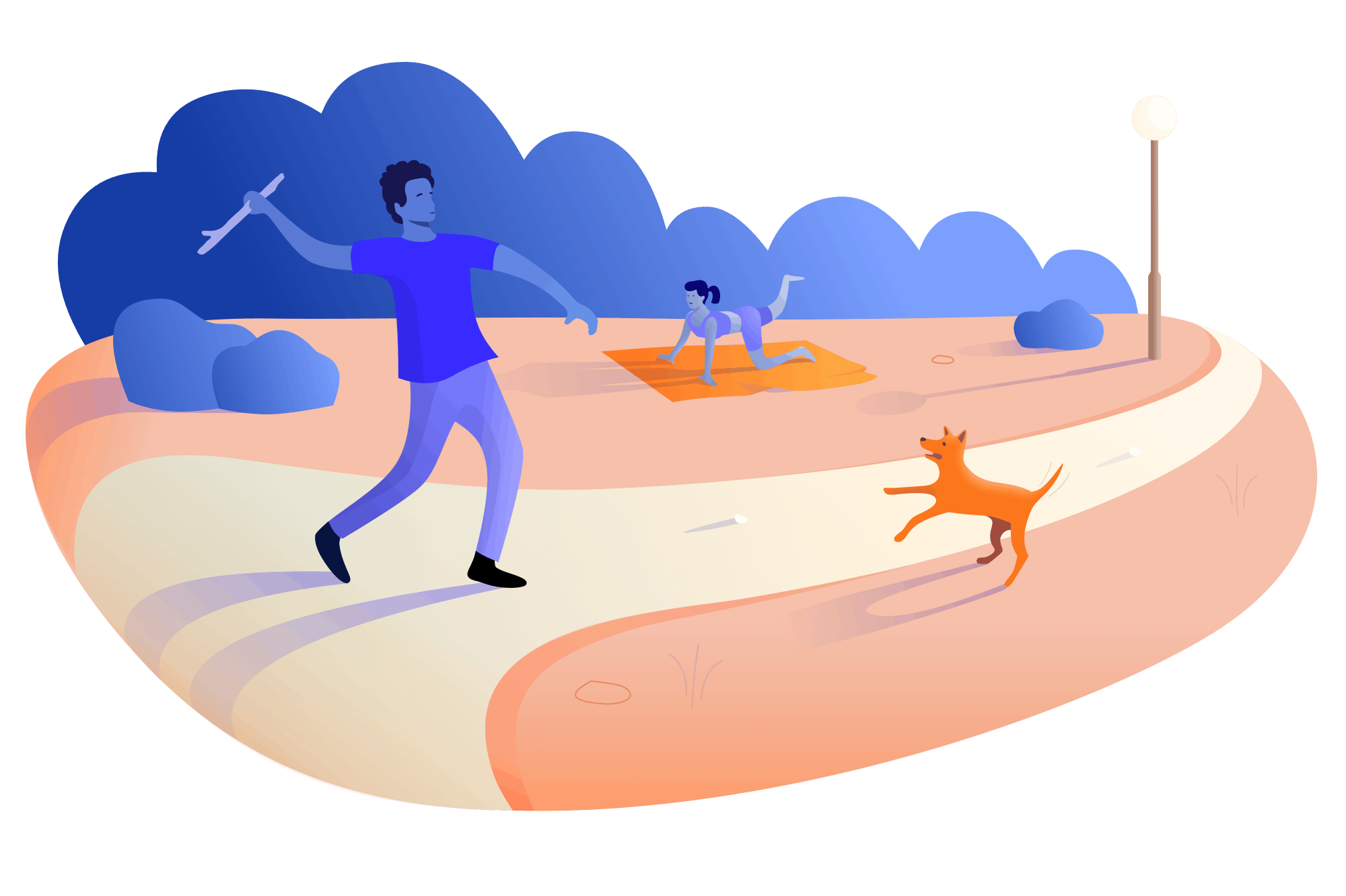 Day 4 - Environmental wellbeing
Environmental wellbeing has two main pillars:
"Global Environment". The first pillar is the process of sustaining or improving the quality of life in the physical environment by recycling
"Personal Environment". The second pillar of environmental wellbeing refers to how our own personal environment can impact our wellbeing, and the steps we can take to ensure this impact is a positive one. 
Day 5 - 7 x 7 challenge and creating a "Health at Home" action plan
The final day of our wellbeing week is all about giving people the motivation to kick start their personal wellbeing agenda and we've lined up some resources, tools, and challenges to pick and choose which work for them.
Wellbeing - it just got personal!
The Oxford English Dictionary defines wellbeing as "the state of being comfortable, healthy, or happy." But, when it comes to both our mental and physical wellbeing we rarely all fit into neat distinct buckets. What makes one person comfortable, healthy or happy may completely miss the mark for another. There are so many different factors at play.
Ok, it's time for a confession of my own...I apologise in advance to any yoga enthusiasts reading this, but personally, I really struggle with yoga. The thing is I know yoga is proven to boost wellbeing, but for me, it's just not relaxing. In fact, if anything it increases my anxiety which of course totally defeats the purpose! 
There's no one-size-fits-all
So, the moral of my story is to remember that your wellbeing is your own personal journey. There's no cookie-cutter approach and nor should there be. We are all unique human beings, with unique needs, so it's really about discovering what works best for you and going for it!
Building mental resilience
On the final two days of our 'Health at Home' week, we will be running two introductory sessions to Mixed Mental Arts by Tough Cookie. Tough Cookie supports organisations to prevent mental health problems in the workplace by training staff in Mixed Mental Arts - a toolkit of twelve practical techniques designed to build up people's mental resilience by changing the way they manage their thoughts and emotions. 
We will be guiding our people through a series of theory and techniques to understand how the mind works (and how it can work against us!) drawing on the latest scientific findings from the emerging research field of mental resilience. More on this to come!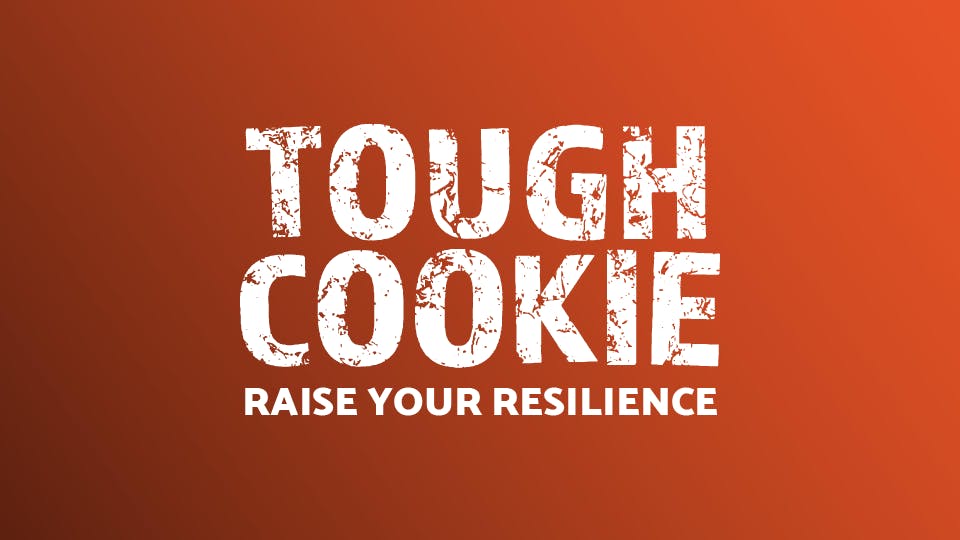 Creating a safe space to share ideas
At Adaptavist we appreciate that life isn't always easy and sometimes we all need support. So, we try to provide a safe space to let these important conversations flow, not to force them, but to create safe spaces for those who need and want them.  We even have an #its-ok Slack channel people can join to share daily challenges, offer encouragement, and soundboard thoughts with supportive colleagues.
Staying well at home. Staying well together.
One of our main drivers for launching our Health at Home initiative is to encourage and nurture these really critical wellbeing conversations. Working at home for long periods can increase anxiety at the best of times, never mind in the midst of a pandemic. 
We realise many of our team members may be suffering in silence so we want to offer them a 'virtual' helping hand and empower them to take control of their personal wellbeing journey.
Wellbeing is a global challenge for everyone right now, and we are always stronger working through these things together. We'd love to know what your organisation is doing to support and promote wellbeing?
Let's share our ideas and get the conversation going...