PLEASE NOTE
The content of this blog is no longer updated
Routine. Some people will tell you they love it because it makes them feel SAFe® and comfortable as soon as they've found where they thrive. Others hate it because it makes them feel bored and unchallenged. But for most, it's about striking the balance right.
As soon as you work with other people, you're going to rely on them to do some tasks, and to give you updates, with patterns and cycles in those tasks and updates. An example of this is an onboarding process: whether it's newcomers joining a company or a team starting a new project, tasks or ticket statuses will need to be updated and there'll be a routine set of steps or questions. 
The people at Slack also work in teams on projects, so they've experienced this firsthand, and one day they thought 'how can we make users lives easier?' Thus Slack Workflow Builder was created. A set of tools to automate routine processes into workflows straight in Slack workspaces.
Fast and easy automation with Slack Workflow Builder
A workflow takes a typically tedious process, making or receiving a request for example, and streamlines it for you in real-time.
In Slack, this happens in the same channels where you're already having real-time conversations with teammates and customers. Thanks to workflows, you can spend less time coordinating, writing, copying and pasting, Pavlov-style, and more time doing the most important work.
Want to ask your team for their top 3 priorities every Monday morning? Set yourself a reminder for that in your calendar app? This could be an automated Slack workflow instead.
Every time someone new joins a project, they may struggle to find which channels to join, where to find the most important information, or who the key people to talk to are. They could get an automated message answering the most frequently asked questions as soon as they join the project channel, thanks to Slack Workflow Builder.
What about when someone wants to raise a ticket to IT? They typically miss some key information, such as the office they're linked to, the make of their laptop, or their manager's name. Request forms can be templated in Slack thanks to the Workflow Builder so everyone can work more efficiently without having to go back and forth.
NB: Slack Workflow Builder is only available on paid Slack plans
Create your first Slack workflow: an onboarding workflow for new channel joiners
My team and I travel regularly. Every time we want to raise a travel request to be approved, we don't necessarily remember all the pieces of information we should provide to the travel admin team. Whether it's the train/car preference, the departure time, if we can take direct trains only or if we're fine with commuting, etc.
To ensure the process is smoother for everyone, the travel admin team would like people to be greeted with a message every time someone joins #travel-requests:

Let's walk through how to configure this.
Open the workspace menu by clicking on the workspace name at, top left of the Slack window.
Select Tools > Workflow Builder. The Workflow Builder window pops up.
Click Create, top right.
Give your workflow a name, such as "TRAVEL - Welcome message".
Choose the way to start this workflow: it should be "New channel member".
Which channel? Select #travel-requests.
The workflow definition channel opens. Click Add Step (at the bottom).
Select the first option: Send a message. Send this message to the channel that was joined.
In the text field, adapt the above message to your specific needs.
Click on the first line next to the earth and aeroplane emojis, then click "Insert a variable" at the bottom right of the text frame, and select "Channel that was joined". Do this again, and select "Person who joined channel".
You're done. Click Save at the bottom right, then click Publish at the top right. Below "Publish", there are a few tabs, you might want to click "Settings" and add a custom icon for your workflow (then don't forget to click "Publish" again).
You can try your workflow out by leaving #travel-requests, then joining it again!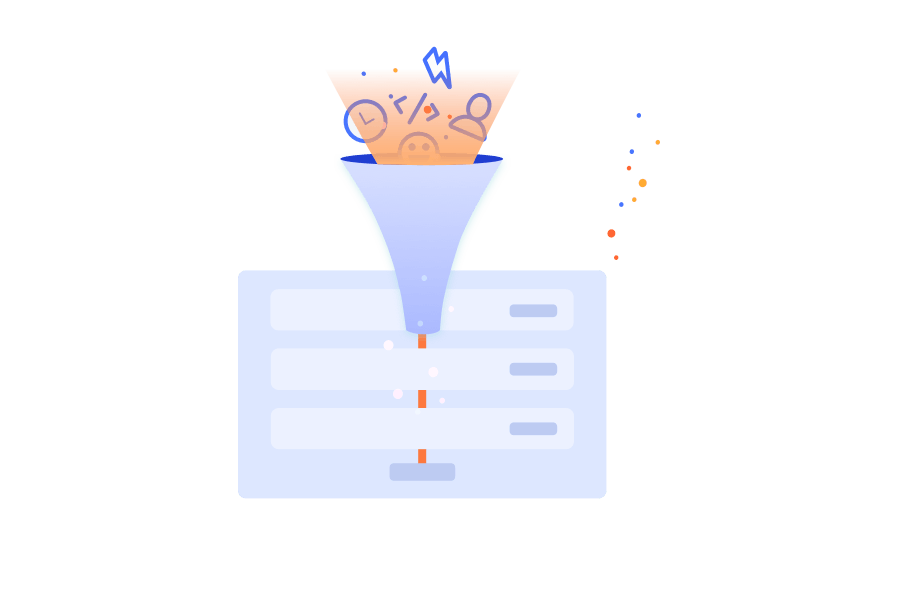 Commonly asked questions about Slack Workflow Builder
Can you jump straight in and automate your whole life in Slack? Here's everything you need to know about using Slack Workflows.
Is Slack Workflow Builder free?
The quick answer is "yes it is", and there's no premium model; you've got access to it all, but it's only available on paid Slack plans. Unfortunately, if you're on a free Slack plan, you won't be able to access its features (for now anyway).
Are the possibilities endless with Slack workflows?
Almost, as there's an option to trigger Slack workflows thanks to webhooks, so you can connect Workflow Builder to virtually any other platform that uses webhooks, which is very powerful.
There are still a few limitations though, such as:
Workflows are only active in one channel at a time (you can however duplicate them and assign them to as many channels as you'd like). 
You can't have branches and conditions in workflows (you can however set up a different workflow depending on the emoji reaction on a Slack message, for example). 
You can't ask a set group of people to go through a workflow at once…
Can you connect Workflow Builder to other platforms?
Yes, you can, first thanks to webhooks, but also thanks to a variety of apps developed by Slack and by third-party developers. In the future, we'll explore how to add Workflow Steps for Jira or Google Sheets for example to your Slack Workflows.
Where can you learn more on Slack Workflow Builder?
The Slack documentation is quite extensive and full-on, it's a great place to start. Slack also offers a certification course and badge. It's free and covers all of the features, which is definitely worth it if you want to take your Workflow Builder usage to the next level and you've got half a day ahead of you.
Do you need some guidance? Perhaps a demo or a walkthrough?
Reach out to us at Adaptavist. We develop Workflow Builder apps such as Workflow Steps for Jira, and our Slack Workflow Builder certified consultants help Fortune 500 companies optimise and streamline their configuration.