---
Share this blog to your social media
Adaptavist introduces Microscope, the tool that provides critical migration insight for Jira instances.
Migration doesn't happen at the touch of a button.
Being an Atlassian Platinum Solution Partner, we know all about Jira migration. Migration requires a lot of preparation: the more data, instances, and apps a company has, the more effort, time, and money will have to be spent on migration.
So how do you pick through that? How do you speed up the process of creating quotes or estimates for stakeholders or customers?
Whether you are an Atlassian consultant or business development manager or an in-house Atlassian expert, the first job when migrating Jira to Cloud is to consider how many users, projects, and workflows need to be migrated. How many are active? Used daily?
This detail is essential in order to plan for the migration. To get an idea of the scale, the complexity and the timeline. To quickly get your stakeholders meaningful estimates for both timeline and cost.
Introducing Microscope
To make this process easier, we created a special tool: Microscope Power Audit for Jira Admins. With Microscope, everyone from Jira gurus to sales can quickly get access to data which helps audit a Jira instance and better prepare for migration. All the information you need is presented in a clean, simple dashboard.
The dashboard gives insights about a Jira instance in a matter of minutes.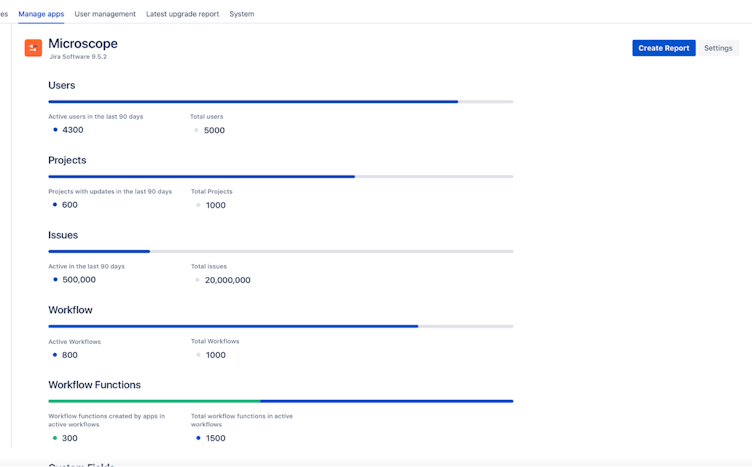 A quick tour of your Jira key stats
Head to the Insights Page within Microscope: your one-stop shop for key information about the instance. This page contains:
The total number of Users and how many of those are active.
The total number of Projects and how many of those are receiving contributions.
Details of how many active Issues there are, and how many Issues in total. 
Figures to indicate the complexity of operational Workflow and Workflow Functions.
The quantity of Custom Fields, distinguishing those created by third-party plugins.
A rundown of the quantity and size of attachments. 
A breakdown of apps that are enabled and disabled.
Visualisation of this information helps to sketch out the landscape for the migration ahead and its probable complexity, helping you to make estimates of time and cost with greater confidence and speed.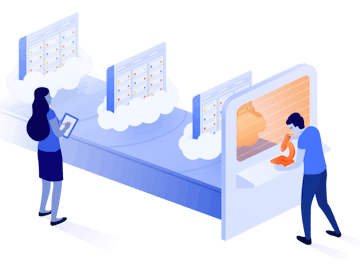 Try it this summer for free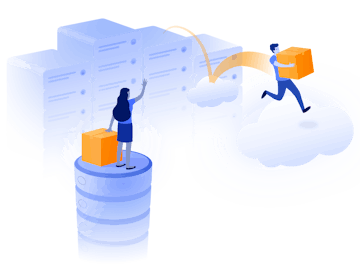 Need further help with migration?
This is only the beginning
We've worked hard to make Microscope Power Audit for Jira Admins one of the essential tools for any mid-large enterprises migrating their Jira instances. By bringing all of the information you need into a dashboard, our goal is to give you a quick overview of the instance and to empower informed decisions.
We're going to continue investing in Microscope by adding more functionality, so let us hear your feedback.
Tell us what you think