PLEASE NOTE
The content of this blog is no longer updated
Atlassian continues to evolve and expand the use of its tools beyond its traditional stronghold in IT and development teams. Not too long ago, it would have been a rare sight to see teams like Marketing, Sales, or HR raising issues in Jira or publishing blogs and project plans on Confluence.
But, not any more!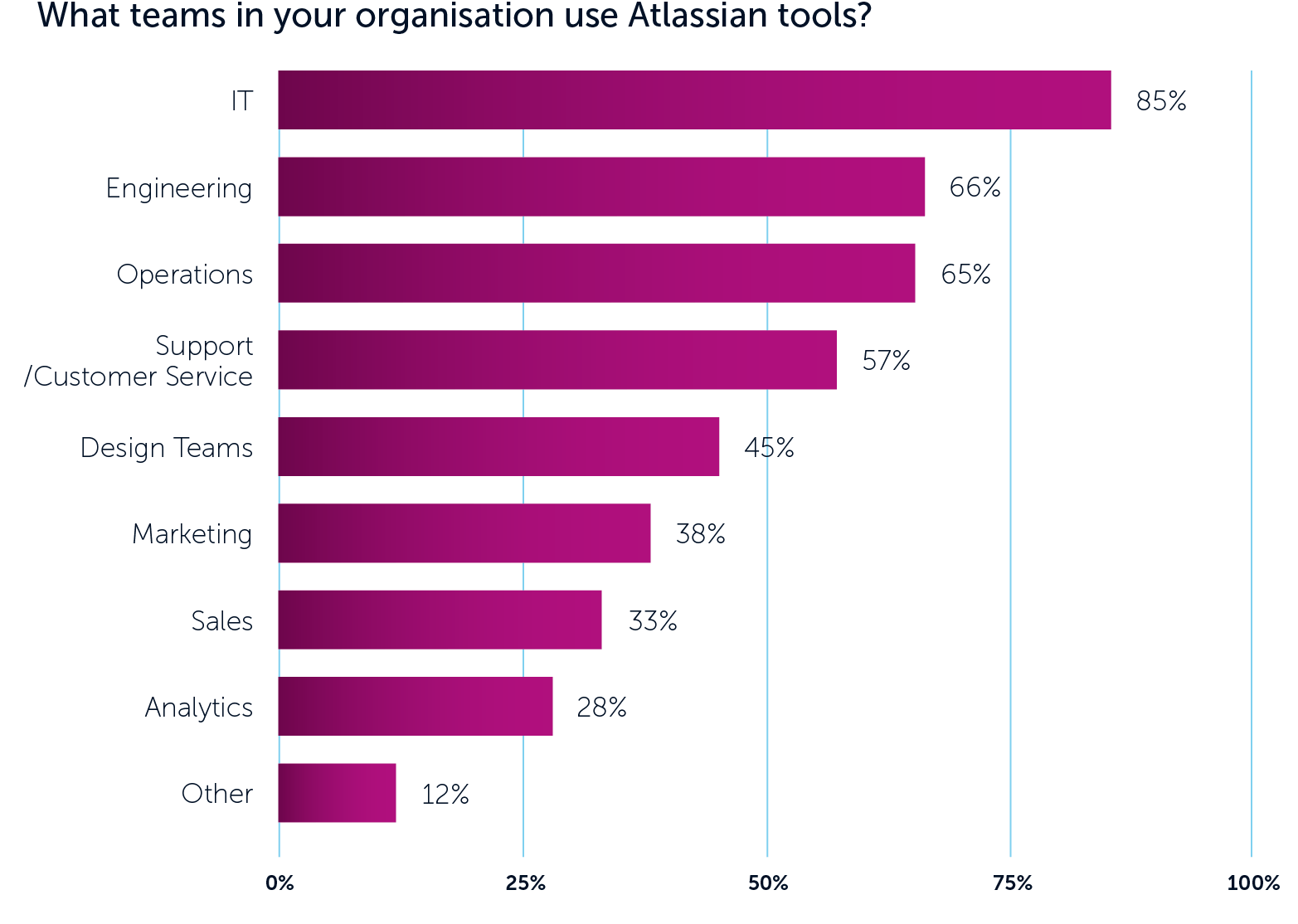 According to our first State of Atlassian ecosystem report, 80 percent of respondents said at least one business team in their organisation now use Atlassian tools.  With remote working now firmly established as our go-to normal, this trend is set to accelerate.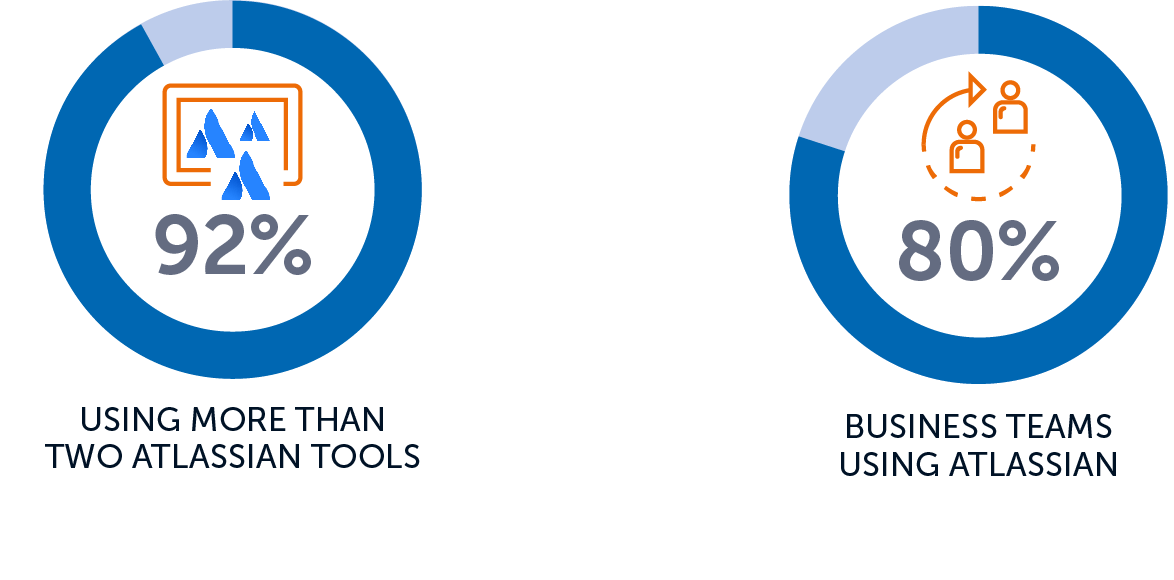 It's exciting to see non-technical teams getting more value from Atlassian tools. After all, the more demand there is, the more opportunities it creates for new and better ways of working in the future.
Driving new insights and interactions 
With Atlassian focusing more on artificial intelligence and machine learning to glean deeper insights into the usage and interactions between their tools, it's likely this will drive more usability and wider adoption across organisations as a whole.
As Atlassian's Head of product Shahib Hamid says:
"...using these insights, we can provide … recommendations within products customers use throughout their whole workday. More recently, we began developing predictive, smart experiences in our products to help make teams more productive."
Everything you need in one place
To add further to this trend, Atlassian and Slack recently announced they are working together on joint app and integration development opportunities. And, with our research revealing 46 percent of respondents already use both Atlassian and Slack solutions, it's clear the collaborative use of these tools will continue to evolve in the future.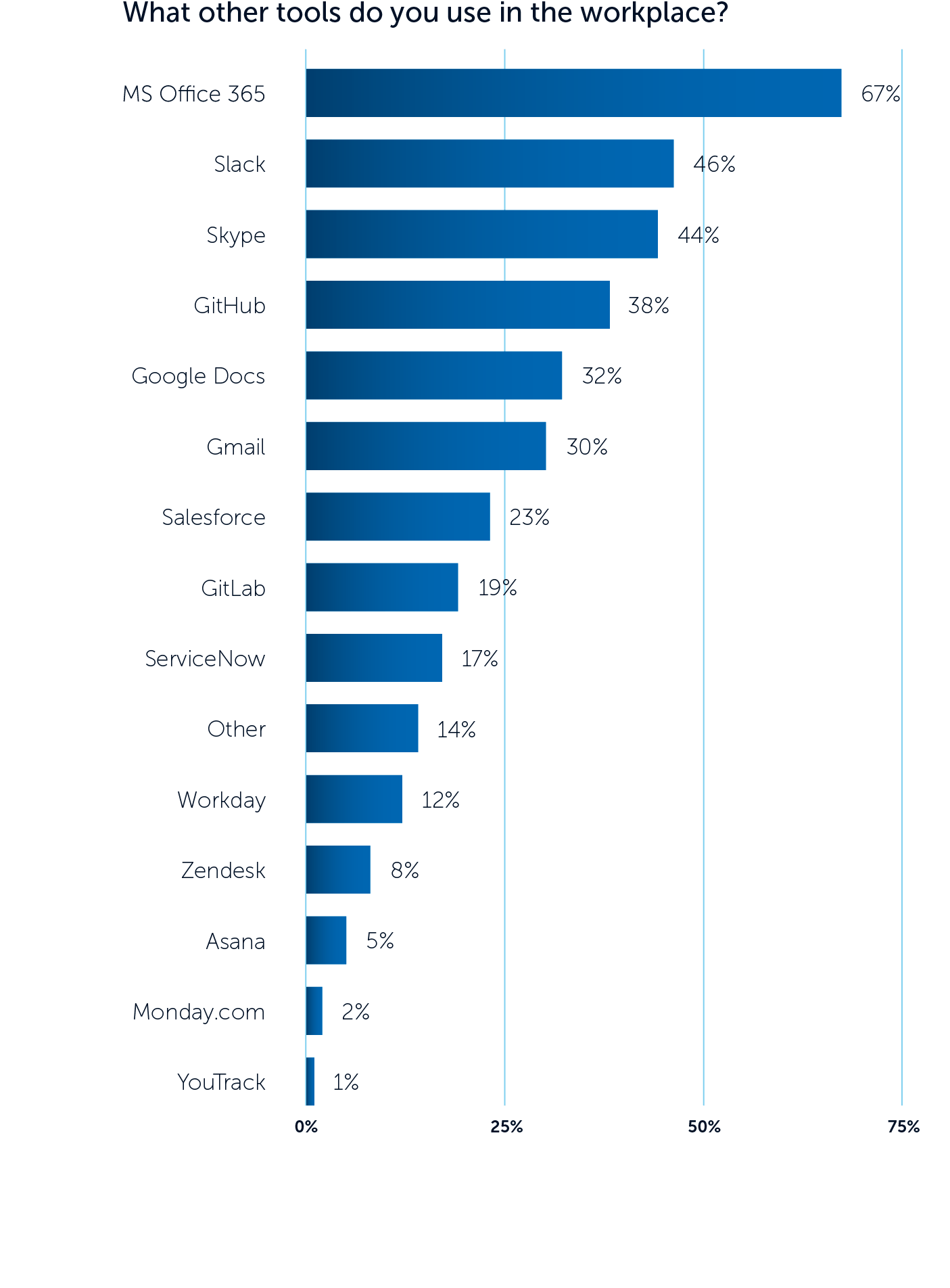 Want to find out more about how Atlassian tools are being used across teams and organisations? 
Find out more in our first-ever State of the Atlassian ecosystem report
Get your copy now