Scripting Service
Get the Atlassian automations and customisations you need, without writing a single line of code yourself.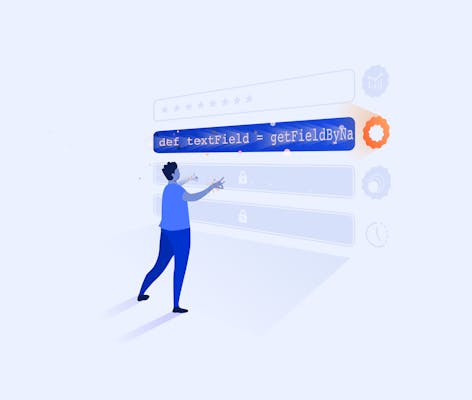 If you don't have the time or capacity to write scripts in-house, then our on-demand scripting service is for you. We'll help you get your Atlassian customisation and automation initiatives live, and put time back in your day.
Get production-ready ScriptRunner scripts on demand
Available across Jira, Confluence, or Bitbucket
Available across Server, Data Center and Cloud
Automate away repetitive or complex actions

Get your scripts Cloud-ready before migration

Put time back in your day
How it works
We're here to help you make the most of ScriptRunner and get back to what you do best, so we keep the process simple, too. Here are the steps!
1. Understanding your need

Raise a request with our Service Desk to tell us what you need ScriptRunner to do

2. Assessing script complexity

We'll estimate how many hours it will take to write or edit the script

3. Agreeing the process

We'll propose a timeline for delivery and give you an estimate on the final price

4. Delivery

We deliver according to what was agreed in Step 3
Request a script now
Drop us some details about what you need and our team of experts will help you make it happen.
Pricing and delivery times
You can hire our team of Groovy scripting experts for just £210/hour.
We assess your needs and agree with you how long we think your work will take to complete. Simple scripts will be quicker to complete, whilst more complex automations and customisations naturally take longer.