Atlassian Cloud migration
Plotting a path to move from on-premise to Cloud can be daunting. With a tried and tested, best practice approach to Atlassian tool migration, we've helped some of the world's leading organisations move to Cloud—guiding them every step of the way.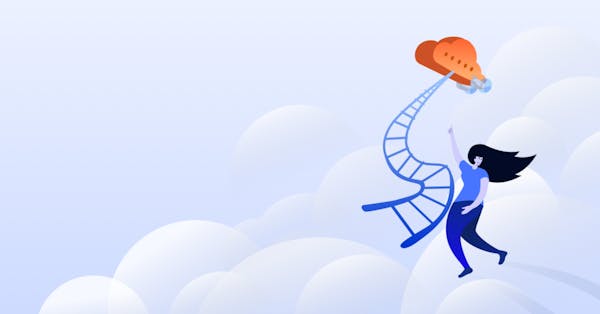 A cloud strategy that's sound for your business
For Jira, Confluence, Bitbucket, and other Atlassian tools, the terms 'cloud' and 'as-a-service' can mean many different things. For example:
SaaS: Using the software as an internet-delivered service from either Atlassian or from a Solution Partner
PaaS: Outsourcing operation of some or all of the Atlassian platform functionality
IaaS: Running the tool infrastructure on a private cloud environment like Amazon Web Services or Microsoft Azure
There are powerful options at your disposal. And while you know your unique business goals and constraints intimately, chances are your in-house teams are not veterans of migrating and operating systems across these various platforms. That's where the advice of an expert partner comes in.
Adaptavist has pioneered some of the world's largest Atlassian system migrations, and has delivered pragmatic advice and successful migration results for customers across every major deployment model. We are relentlessly focussed on the business outcomes for our clients. If you have questions, don't hesitate to get in touch.
"From strategy through to execution, Adaptavist have provided a crucial consultancy for our 10,000 user Atlassian Cloud migration. They helped us understand what challenges we had and how to go about overcoming them, and helped us design and build our environments. They are playing a key part in our migration efforts, and also deliver an important managed service hybrid component."
Tom W. and Chris F.
Arm Holdings
Our bespoke approach to Atlassian Cloud migration
Discovery:

Involves definition and confirmation of the scope of the migration (including users, projects, data, phases, etc), identifies the areas which will need further analysis (such as apps and integrations), and highlights potential problem areas to ensure they receive proper focus.

Analysis:

Delves deep into Atlassian application usage in the pre- and post-migration states, looking at differences in features, apps, integrations, user base considerations, and existing target environment factors. Alternatives, workarounds, and the migration path are identified, and key stakeholders are involved for visibility and decision making.

Rationalisation:

Implementation of all necessary pre-migration changes, including instance/data clean up and other complexity-reducing tasks. Opportunities are also typically taken at this stage to shift working practices and implement any other desired changes to yield a better post-migration state.

Development:

Translates analysis phase results into a set of steps to execute the migration, then tests and iterates until ready in the development environment. Pragmatic methodology applies a combination of tools and processes developed by Adaptavist, and also provided by Atlassian and app vendors, to achieve the best fit for the needs of each migration.

Testing:

Following internal tests, a system handover to agreed users further tests data and functionality. Issues are resolved as needed and users gain hands-on understanding of the new platform. Final sign-off is dependent on client agreement that the migration meets requirements.

Migration:

Agreed migration procedure is executed using full production data at a specific time, with thorough development and testing having simplified the migration step as much as possible to limit risks and unknowns. Post migration support ensures any outstanding issues are solved, helps in user transition, and bolsters existing support capacity.
Read our guide to Atlassian SaaS, PaaS, and IaaS
Have cloud migration questions?
Get in touch with Adaptavist.