PLEASE NOTE
The content of this blog is no longer updated
The rising adoption of cloud computing has brought to light a major dilemma for most organisations: Which cloud deployment model is the best to fulfil their unique organisational needs? Choosing the right cloud deployment model is no small consideration as any sort of misstep might impact your growth strategy and business goals.  
In this blog, we will explore the various types of cloud deployment models available so you can make an informed decision about which option is best suited for your business needs and your cloud strategy.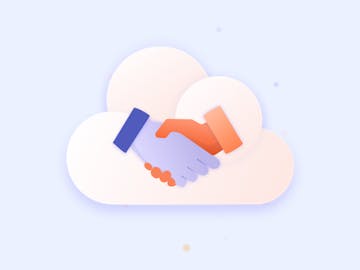 Five reasons to swap cloud caution for cloud confidence 
Take a closer look at some of the immediate and long-term business benefits to embracing cloud services and software.
Read the blog
Public cloud
Public cloud is a deployment model where cloud resources, such as applications and infrastructure (server, operating system, network connectivity, storage, etc.), are delivered to an organisation or a group of organisations over the internet by a third-party service provider. The cloud provider is the sole manager of its hardware, software, and all supporting infrastructure. This ownership by an outside provider also means that all the infrastructure is located outside of the client's premises and control.
Examples of public cloud include Amazon EC2, Microsoft Azure and Google Compute Engine.
The biggest benefit to selecting a public cloud model is that you pay only for the computing resources you actually use. So, it's typically cheaper than other deployment models. 
Other pros include high speed of deployment and highly flexible scaling options based on your business demand. If your business needs change, you can add or remove capacity very easily by requesting changes from the cloud service provider who reserves additional resources to adapt to changing demands.
Given its low cost, scalability, and flexibility, a public cloud solution is ideal for small- and medium-sized businesses (SMBs) with dynamic business growth and a limited budget. On the other hand, the main drawbacks include higher security risks for your data, privacy vulnerabilities, and lack of customisation or individuality.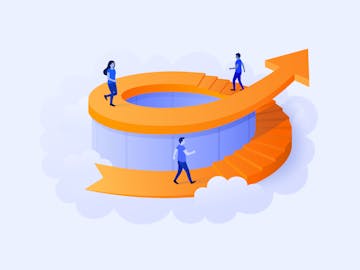 Ready to reach your cloud goals?
Whatever deployment model you choose, AWS has the services you need to build sophisticated applications with more flexibility, scalability, and reliability than ever before. And as an AWS Advanced Consulting Partner, Adaptavist has the expertise and experience to help you reap the benefits.
Learn more
Private cloud
As the name suggests, in a private cloud deployment the cloud computing resources and supporting infrastructure are dedicated solely to a specific organisation or enterprise. 
The private cloud can be hosted internally at your organisation's onsite Data Center, or it can be hosted externally by a third-party service provider. But the services and infrastructure are always maintained on a private network, which is guarded by advanced firewalls under the surveillance of the IT department that belongs to a particular organisation.
Typically, private cloud providers allow the environment to be customised based on your exact requirements. You also have greater control and management over your organisation's data. Outside interference is minimal to none, while security, privacy, and reliability can be based exclusively on your needs.
As a result, this type of deployment is typically favoured by large-scale organisations that want to deploy mission-critical applications or handle high volumes of confidential data and comply with strict data regulations, such as those in the healthcare, banking, or legal domain. It is ideal for businesses that require a completely customised solution in place.
However, the biggest downside to private cloud is the cost. It can be cost-prohibitive for smaller businesses with a limited budget to set up and maintain a private cloud environment. 
Hybrid cloud
A hybrid cloud model can combine two or more distinct cloud solutions, such as one public and one private, to deliver the benefits of multiple deployment models. For instance, you may want to host your mission-critical applications in a private cloud environment, while storing generic data and power-intensive applications in a public cloud.
This approach is ideal for organisations that require certain business services and/or sensitive information to reside on-premise, but want to leverage the power of public cloud solutions to reduce the burden on existing IT infrastructure. 
It can be more challenging to set up and maintain a hybrid cloud environment, but it enables organisations to better utilise existing resources, provides a more customised degree of fault tolerance and security, along with increased levels of scalability and flexibility.
Multi-cloud
Multi-cloud is a deployment model  where an organisation combines clouds from more than one cloud provider. A multi-cloud strategy helps you select different cloud services from different providers because some provide better capabilities for certain tasks than others. 
Currently, most organisations adopt multi-cloud environments.The additional choice of multiple-cloud environments provides increased flexibility and the ability to avoid lock-in to a single cloud provider. You can choose providers for specific services based on which provider is offering the best capabilities and lowest price. For instance, you may select Google cloud for development/testing, while using AWS for disaster recovery.
Having multi-cloud environments provides the capability to distribute your workloads selectively between various computing infrastructures, resulting in various competitive advantages such as cost savings, stronger disaster mitigation and business continuity planning, and increased efficiency.
Selecting the right cloud deployment model is an important business decision that can make or break your application performance. There are a wide variety of options available to meet just about any use case. But, It really boils down to understanding your unique business needs and balancing these against your budget and growth objectives.
Learn more about choosing the right cloud deployment model for your organisation and how to improve your cloud strategy.
Find out more