SITS – the Service Desk Institute Show – is the leading ITSM and service desk event in Europe, and it did not disappoint. As an ITSM and ESM solution provider, The Adaptavist Group had our own booth, welcoming a wide range of amazing organisations visiting us to share their ITSM woes. We spent time discussing major pain points with their existing service delivery and management solutions to understand more about their IT and Enterprise Service Management needs, and how we can support them.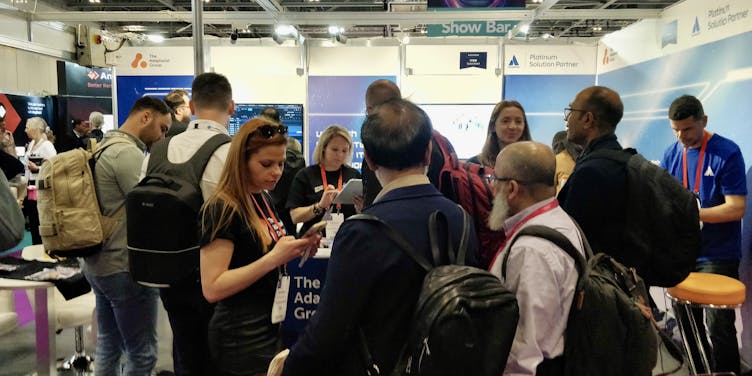 "SITS 23 presented a great opportunity to network with familiar and new faces in the industry, as well as being able to engage with many customers face to face who want our support for challenges they're experiencing with their service management."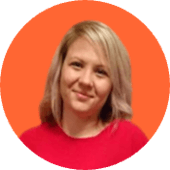 Erika Wilkins
Head of Consulting EMEA, The Adaptavist Group
In this blog, we will summarise the fantastic talks and demos we were involved in, and some insights and trends that were uncovered throughout the two bustling days at the ExCel London.
Jira Service Management demo sessions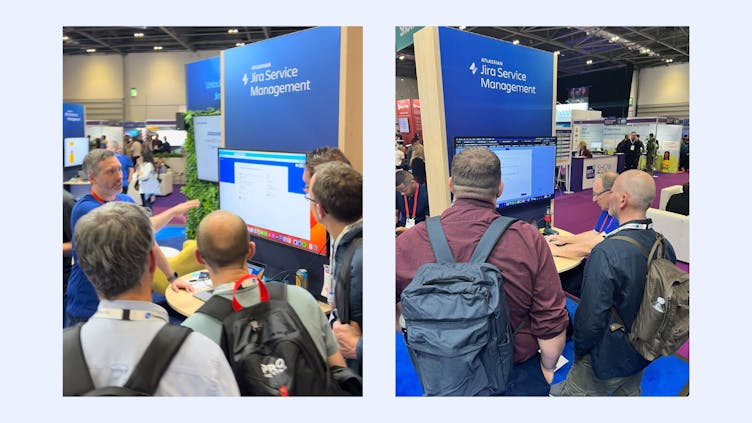 As an Atlassian ITSM Specialized Partner – in addition to being a Platinum Solution Partner and Platinum Marketplace Partner – we were invited to join the Atlassian booth to demo their ITSM tool, Jira Service Management (JSM). Our Principal Customer Advocates, Rich Crampton and Phill Fox, gave insightful demonstrations of the full capabilities of JSM using the prospects' unique enquiries to shape the demo around their issues to demonstrate real-life scenarios. 
With many SITS attendees wanting to know more about JSM, we also offered in-depth demonstrations of the tool from our booth,  performed by Technical Consultant, Richard Blunt, who says: 
"SITS 23 was excellent this year, it's so exciting seeing how the industry is developing. One of the biggest things l'm taking away from this year is the appetite for Atlassian's Jira Service Management to support service delivery outside of IT."
Lightning talk - Service Management Assets: How to enforce scheduled and ad-hoc revisions on CIs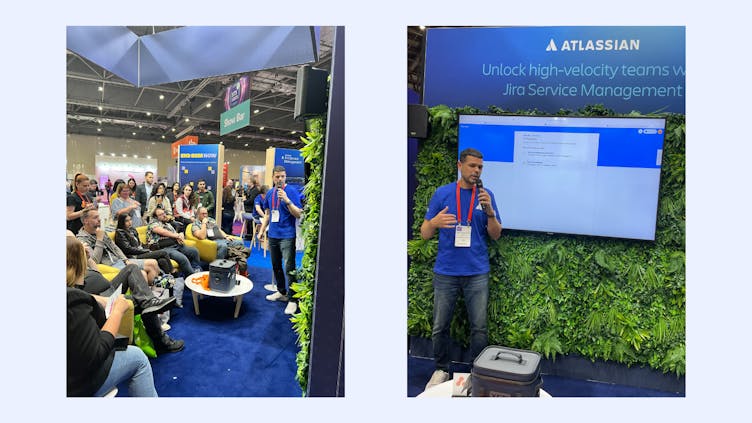 Unsurprisingly Nikos Georgakopoulos's talk proved to be extremely popular, which focussed on CMDB regulation challenges, and seemed to resonate with many organisations. Nikos then explained how Jira Service Management can be used to combat these issues, by incorporating Jira workflows and automations, which was then followed by a demo of JSM Cloud.
"Many organisations resonated with the challenges of CMBD and therefore found my talk in relation to updating CI's through a governed process really insightful. That promoted many deeper questions from the audience about their challenges, which was really interesting."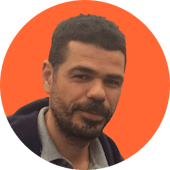 Nikos Georgakopoulos
Head of Solution Delivery, Nimaworks - part of The Adaptavist Group.
The breakout sessions topics, trends and insights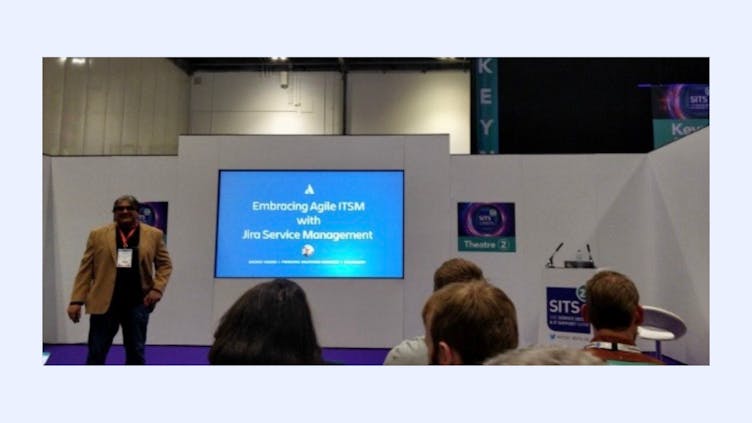 Although SITS is predominantly focussed towards IT, this year it boasted talks expanding the conversation outside IT teams with Enterprise Service Management. To no one's surprise, Artificial Intelligence (AI) was also a hot topic at the event. Discussions covered everything from the reliability and probability of AI being able to support IT teams to the challenges now and in the future with implementing AI tools.
Alongside looking into the future with AI and machine learning predictions, talks explored the big topics for IT teams today, such as doing more with ever-dropping budgets, ensuring your knowledge management processes are effective, and much more. 
Across the two days, we attended a selection of these talks to understand more about the issues faced in the ecosystem and ensure our solutions are tailored to meet these requirements. Whether that's selling the value of implementing new tools into your organisation, developing your knowledge management culture to focus on both building and sharing, or being more agile in the way you work.
To conclude...
Overall, we all had an amazing time at SITS 23 and we hope to be there next year to share more insights to support you in achieving your ITSM transformation goals. To learn more about the full scope of our IT Service and Enterprise Management follow the link below.
Learn more