Choosing the right service management solution.
Service desks are the critical operating arms of a modern organisation's IT department. By providing a single point of contact (SPOC) between your IT branch and internal and external customers, they act as a critical driver for end-user satisfaction. An efficient service desk will ensure consistent productivity and help meet customer demands in a timely manner, while a subpar one will slow your business down and could lead to exasperation.
However, choosing a platform for service and support is a difficult task. Zeroing down on a specific solution involves careful evaluation of a range of long term impacts, and often requires more significant input from beyond just the IT team in a large organisation.
Here's a detailed comparison between ServiceNow and Jira Service Management, two industry-leading names among the crowd of IT Service Management (ITSM) solutions out there. This blog aims to help you evaluate and decide which ITSM solution is better suited for your organisation's specific needs.
Jira Service Management vs ServiceNow: Pros, Cons, and Everything in Between
ITIL coverage
ServiceNow was built from the ground up as a solution for IT service management based on Information Technology Infrastructure Library (ITIL) practices. It offers comprehensive ITIL capabilities with many modules specific to service desks: incident and problem, change, configuration management database, service level, service portfolio, service catalogue and request, social IT: chat and live. However, because it's so ITIL-focused, ServiceNow is a better fit for organisations that are big enough to have formal and structured ITIL procedures in place.
Jira Service Management is also a powerful ITIL-compliant solution. It comes with ITIL-approved configurations, issue types, and workflows and offers essential features out-of-box: excellent service level agreement, queues, request types, reports, workflow, permissions, roles, etc. And while Jira Service Management can be easily structured to support ITIL, it also offers more flexibility for teams that don't need it.
If you're looking for a more structured ITIL-focused solution, you may find that ServiceNow's enterprise service management platform leans more strictly towards the ITIL approach. If not, however, some of the structure and workflows may seem unnecessary or too cumbersome to manage.
Pricing
ServiceNow primarily offers market-oriented solutions to large, enterprise IT organisations. A quick Google search reveals reviews about ServiceNow's annual packages starting around $10,000, which can be pretty expensive for small and medium organisations.
Furthermore, their licence costs can vary based on your industry, region, size, revenue, and of course, the chosen product & packages. This means a Healthcare company with the same size and revenue as a Food tech company might end up paying different prices even for the same modules.
Also, accessing their pricing tiers can be difficult. In order to get a quote from ServiceNow, you need to provide a full requirement download of your entire organisation and demo their solution.
On the other hand, Atlassian's Jira Service Management offers a much more transparent and upfront pricing model. They provide a per-user price point, and there's a plan for almost every situation – making it appealing for large and small-sized organisations. You have complete flexibility to pick the option that's best suited for your teams and not pay for functionality you don't intend to use.
Besides, estimating costs is relatively straightforward with Jira Service Management — you can make an informed decision without investing time in demoing products you might never purchase.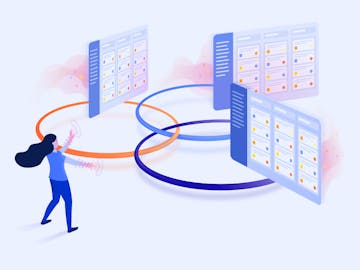 Is Jira an ITSM tool?
Short answer: a resounding yes. Find out exactly how Jira Service Management can be used to enable successful ITSM throughout your organisation.
Read blog
Ease of use
ServiceNow has a relatively complex-to-navigate user interface, and reviewers claim it can be challenging to upgrade and maintain. The platform's interface and functionality are mainly geared to cater to large enterprise-level customers. But this can lead to learning curve issues for smaller organisations and IT shops.
With its help desk approach to IT workflow management, Jira Service Management offers a huge ease of use advantage to all users, including those without any specific ITIL knowledge. Its interface is more intuitive and simpler to grasp. You can easily leverage its robust framework to access help and service desk support and link workflows from help desk triggers through the remaining aspects of the ITSM process.
Customisation of workflows
Because of its focus on a ​​help desk approach to ITSM, Jira Service Management offers much greater flexibility in terms of workflow accessibility to its users. It's more user-friendly, and its workflows support a collaborative approach to ITSM processes, which is simpler to understand even for non-technical users. IT admins can easily define almost any ITSM application as a help desk – and effectively build, customise, and manage workflows to support diverse business processes.
Time to value
The implementation of Jira Service Management takes less than half the time compared to ServiceNow. According to the G2Crowd Service Desk Implementation Index Report, Jira Service Management takes just 1.2 months on average to go live. In contrast, ServiceNow needs an average of 4.5 months for a basic implementation to over 8-12 months for a more mature implementation.
Besides, because of its inherent ease of use, Jira Service Management acts as a more intuitive and straightforward solution to manage requests, incidents, problems, and changes. This means your service teams are likely to get up to speed faster, which ultimately translates to quicker, deeper adoption and a faster return on investment.
ServiceNow is relatively more complex to set up and adopt and calls for IT professionals with some ITIL knowledge to get the most from it. This also involves higher training and onboarding costs due to less intuitiveness of the platform for all users.
Collaboration between dev and IT ops
As the dev, ops, and ITSM environments become more complex in an age of rapid digital transformation, siloed tools can result in reduced visibility, context switching, and decelerated pace of work. It's highly beneficial for these functional areas to collaborate seamlessly by working on a single platform.
Jira Service Management is built on top of Jira Software and offers a tightly integrated experience for IT and dev teams to work together. Unlike the general Now Platform of ServiceNow, Jira Service Management is relentlessly focused on dev-to-ops flows and their use in bridging the gaps in the application lifecycle.
This reduces time-consuming, manual tasks and enables increased efficiencies to mitigate and resolve issues or respond to major incidents.
Learn more about the difference between Jira Service Management and Jira Software, and why they work well together.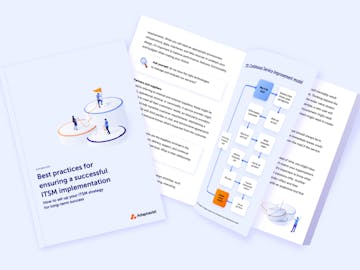 Best practices for a successful ITSM implementation
Find out how you can set your ITSM solution up for success and the pitfalls you should avoid.
Download eBook
Range of target users
Jira Service Management caters to a much more diverse customer base than ServiceNow.
ServiceNow is more heavyweight and complex. When you invest in ServiceNow, you're committed, both in terms of budget and change management. Self-guided implementations are rare due to the complex technical and change management requirements involved in adopting this platform.
On the other hand, Jira Service Management was born out of an agile development DNA. So it supports an agile model with a 'minimum viable product' approach and provides you with the flexibility to layer in complexity as your user base scales.
Jira Service Management's affordable pricing, easy-to-use interface, and template-driven approach to creating help desks makes it attractive to a wide range of users – including the average smaller, non-enterprise operation.
Jira Service Management v ServiceNow - The verdict
In the end, it's about asking yourself a fundamental question: Do you really need a platform with a plethora of features that increase complexity and cost a fortune, or is it better to focus on solving everyday problems using practical tools that can be customised for almost every situation? While ServiceNow is an impressive ITSM tool offering comprehensive ITIL coverage, it's hard to ignore the benefits Jira Service Management brings to the table in terms of cost savings, increased accessibility, ease of deployment, and ease of use.
Want to discover more about Jira Service Management? Get in touch!
Get in touch