Service desk teams can reduce their manual work by up to 80%
Founded in 2020, Gaspar AI uses an advanced LLM-trained chatbot to instantly auto-resolve up to 40% of recurrent team member requests without human involvement and without switching platforms or apps, including Slack, Microsoft Teams and Jira Service Management support portal. It includes integrations with more than 30 apps and enables 100+ automation to answer questions and make intelligent recommendations. Plus, deployment takes as little as 30 minutes.
The platform also includes workflow automation to build templates and automate repetitive processes such as team member onboarding and offboarding. It means your service desk teams can create workflows for repetitive business processes and decide which apps, features and actions to enable without coding skills. This way, service desk teams reduce their manual work by up to 80%, freeing resources to focus on higher-priority projects.
"Our partnership with Gaspar AI represents a significant advancement in our ITSM existing solutions portfolio. AI is vital for organisations looking to streamline their ITSM operations, enhance user satisfaction, and optimise resource allocation in an increasingly digital and demanding business landscape. Skilled IT personnel can dedicate their time to projects that have a more significant impact on the organisation, while at the same time, employees enjoy quick and accurate responses, receiving the same level of service quality regardless of the time of day or workload."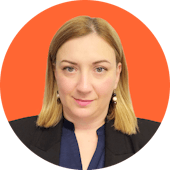 Effie Bagourdi
Managing Director Nimaworks (Part of The Adaptavist Group)
The partnership between Adaptavist and Gaspar AI strengthens our existing portfolio and expands ITSM capabilities for enterprises. Our transformative ITSM and ESM services include licence sales, ITSM platform integrations and full ITSM solutions, all delivered by our expert Adaptavist Group consultancy teams.
"Our partnership with Adaptavist marks a pivotal moment in our journey. Together, we're not just selling AI chatbots but delivering innovation and game-changing solutions that will empower large enterprises to thrive in today's AI era."
Christos Karafeizis,
CEO, Gaspar.ai
At Adaptavist, we believe in harnessing the power of the latest technologies to transform how organisations work. Gaspar AI uses the latest in AI technology to deliver better and quicker IT and HR support. For enterprises juggling different locations, time zones and hundreds of new team member tickets, Gaspar AI's automation workflow can offload the backlog and decrease your teams' manual work by 80%.
"At Gaspar AI, our vision is to offer AI-powered and effortless service desk experiences that will increase employee productivity and allow service desk teams to focus on things that matter. Our collaboration with Adaptavist is a testament to our shared vision of a future where the latest AI technology transforms organisations and accelerates growth."
Ash Arnold,
CTO, Gaspar.ai
About Gaspar AI
Gaspar AI is a Generative AI platform that transforms employee support. With an advanced LLM-trained chatbot, it auto-resolves issues on Slack, MS Teams and the JSM support portal in natural language and automates workflows. It allows service desk teams to streamline repetitive, manual processes while enabling employees to autonomously solve their issues, empowering them to be more productive and have a frictionless support experience. It integrates on top of Jira Service Management (Cloud and Data Center), ServiceNow, Freshservice, Ivanti and most ITSM platforms, and more than 30 software applications out-of-the-box to optimise your service desk operations. Gaspar AI offers the perfect mix of cutting-edge AI and human expertise for effortless employee support.
For more information, visit: https://www.gaspar.ai/
About Adaptavist
Adaptavist is a global technology and innovative solutions provider, helping organisations boost agility and overcome the challenges of digital transformation. Founded in 2005, its team spans over 750 employees globally, with an 18,000+ customer base representing more than half of the Fortune 500.
Adaptavist supports customers with applications, consultancy, agile implementation, app integration, training, managed services and licensing solutions – through strong partnerships with Atlassian (a Platinum Atlassian Solutions Partner and a Platinum Marketplace Partner) as well as partnerships with Slack, Monday.com, AWS, GitLab, Aha!, and more. The company has been awarded the Queen's Awards for Enterprise and Deloitte's Technology Fast 50.
Media Contact: adaptavist@wearetfd.com